Andrew Llewellyn, 34, from South Wales, was well-known around his parts for being one seriously funny fucker.
Featured Image VIA
Last summer however, he noticed his ability to make witty remarks was drying up and he was struggling to remember the punchlines to his jokes, which sounds like it could make for some pretty awkward scenarios.
This was so strange to him that he decided to visit his doctor, who ran a bunch of tests and discovered he had a brain tumour the size of an egg and a cyst on the left side of his brain which was putting pressure on the part used for speech.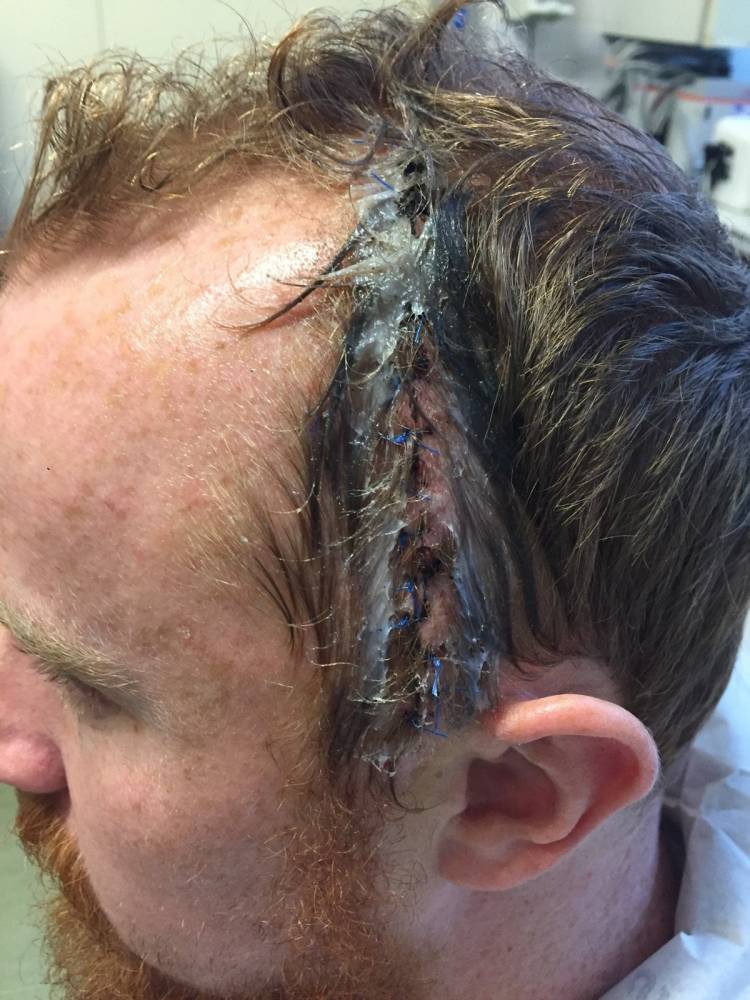 Image VIA
Andrew says:
I couldn't find the right words and it started to really affect me. It was really hard. I like making people laugh and having a bit of fun with people but I couldn't.

I used to make people really smile at work but I would find I would start a joke. I'd have four or five people around me, but I couldn't find the punch line and I'd have to stop.
He'd wind up embarrassed in those situations and got the feeling people thought he was being a weirdo, so wisely sought the help of his GP.
Andrew underwent a four-hour operation to remove the growth earlier this month and is now back to his normal self, cracking jokes 24/7.
Although if he really wants to test himself, he'll have a run though these 25 jokes the average person is too stupid to understand.