If ever I was forced to live in a house without a toilet, then I imagine I would just go outside and do my business – that's the logical next step right?
Images VIA 
I don't think that there's any way that I would put all my turds in bags and piss in loads of bottles and keep them all, but this is apparently what some weirdo who lived in a house that husband and wife duo Leanne and Kenny Elliott were forced to clean. They run two businesses together – Certitude Cleaning Services Ltd and Traumatic Clean Up mainly involving crime-scene cleaning – and as such often see the worst that humanity has to offer.
Here's what Leanne had to say about this particular job: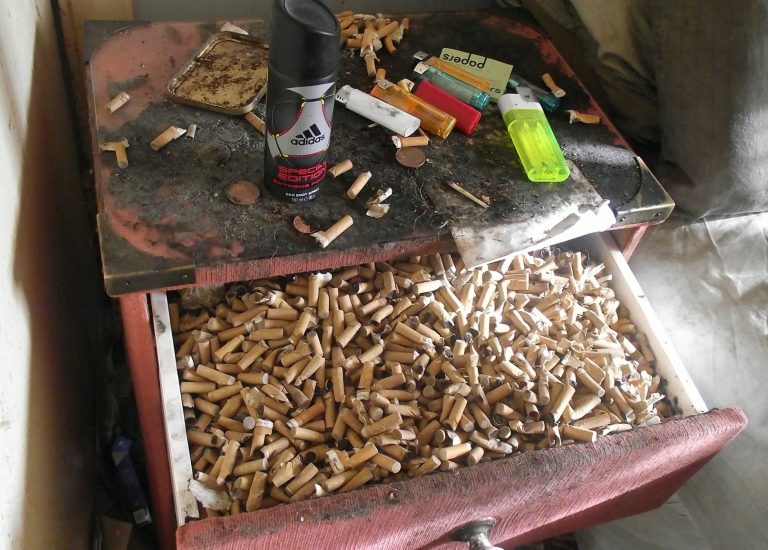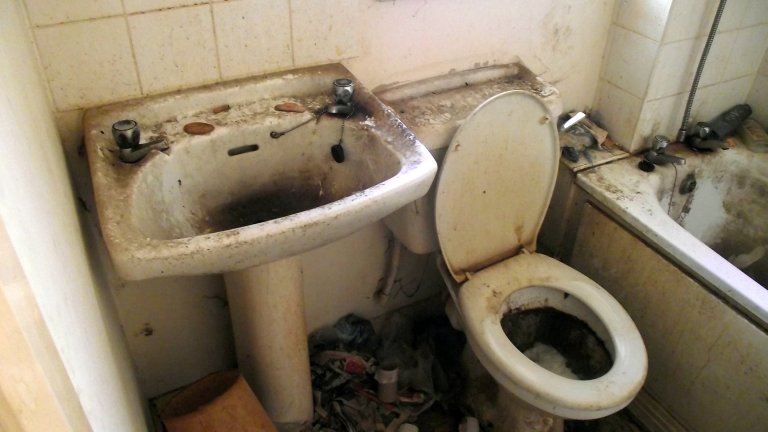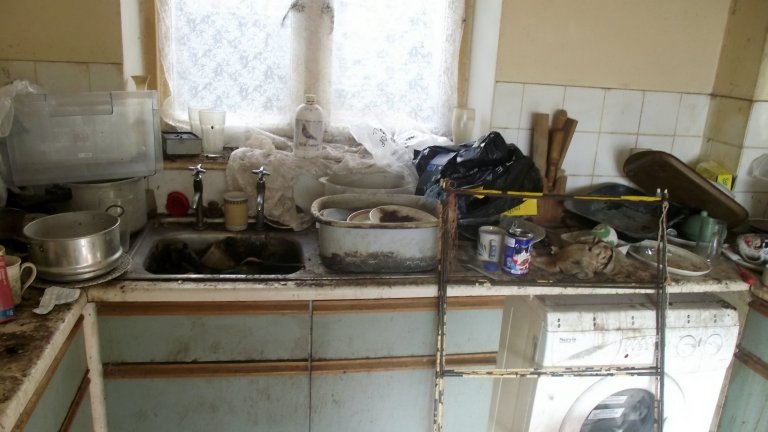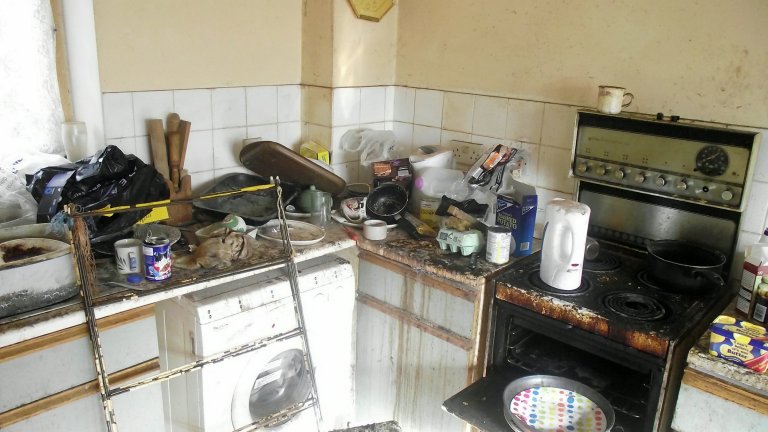 We had to empty a flat of rubbish and bodily fluids.

There were 270 50ml bottles of urine and 400 bags of poo.

There were 70 bottles of urine in the airing cupboard as well as poo in the bath.

Kenny's son Ryan, who works with us, picked the smallest straw and spent five hours discarding urine and poo.

How do you cope with something like that? You make sure you don't pick the short straw.

And you wear a good mask, white suits, gloves and make sure your water bottle is unique so you don't mix things up!

Sifting through items is the most difficult because whilst you believe that most people live in a safe environment, in our job we have to be aware of drug paraphernalia, which is sometimes not thought about when we are booked to carry out the work.

A needle sweep takes time to protect not only our operatives, but those in the refuse and recycling centre and at other times we come across the most unusual items.

Like four-tonnes of rubbish out of one tiny flat or hundreds of bottles of urine and hundreds of bags of human faeces out of another property.

Obviously these are bodily fluids and need to be disposed of properly. In this case, the toilet was salvageable and we were able to empty the contents this way.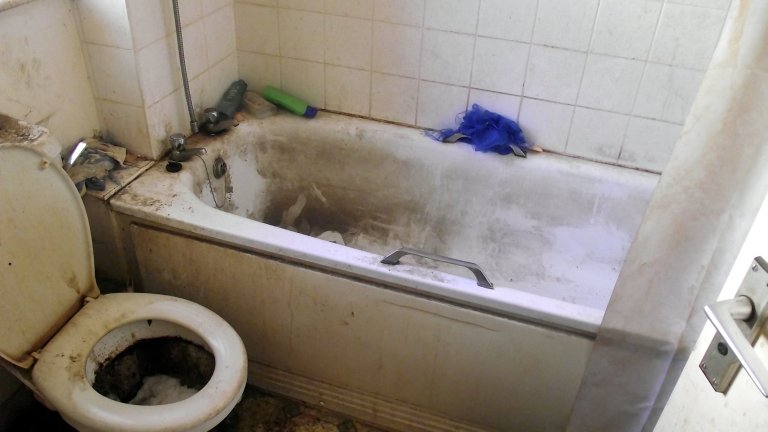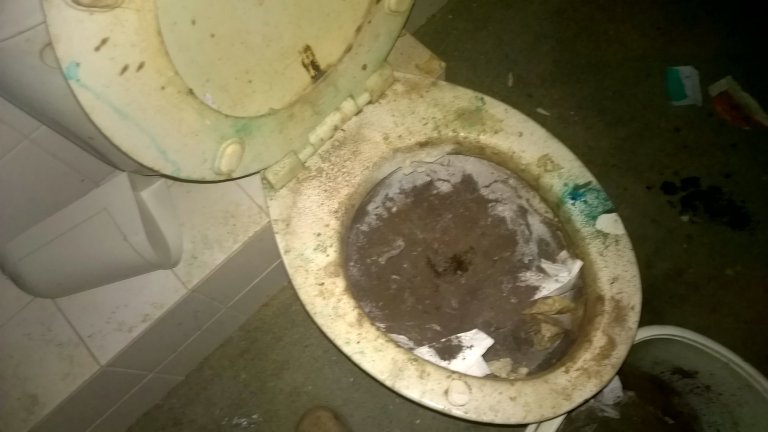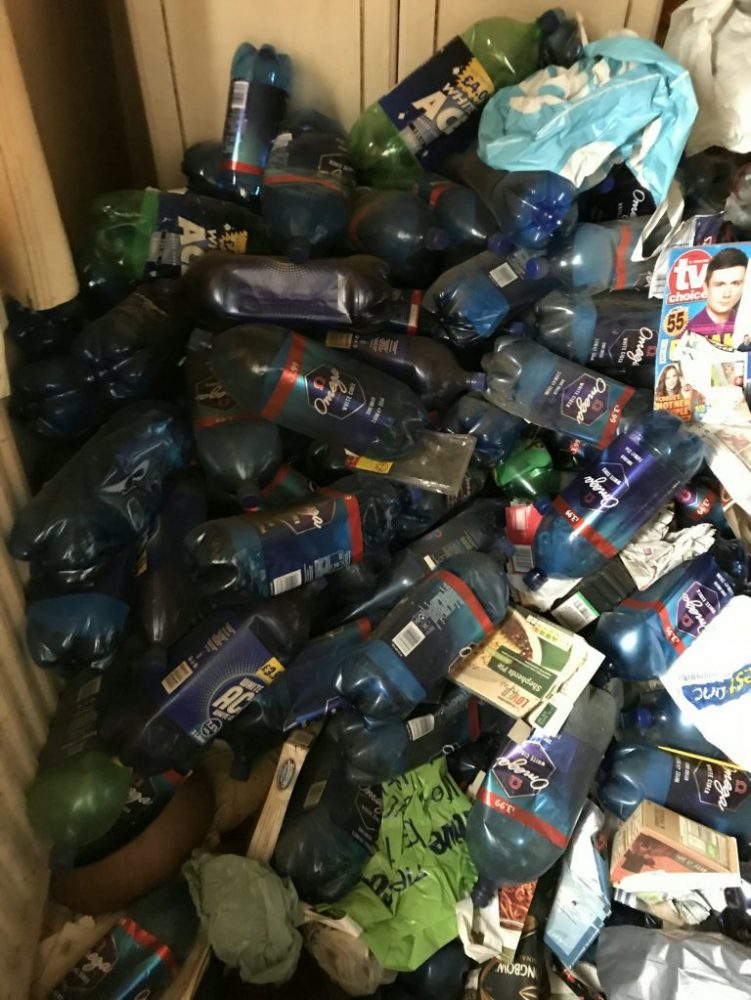 Man that is literally rancid. I guess they're getting paid to clean all this up so they've got an excuse but I've gotta ask what the hell the people living there previously were doing beforehand to even let it get in this state? That's the real story here, but unfortunately it looks like we're never going to find out who lived there. Just enjoy the mess they made I guess. 'Enjoy'.
For more of the same, check out what happened when a Nottingham landlord returned his hos property after three years. Unbelievable scenes.