Louis Theroux like Jeff Goldblum is one of those unusual kinds of people that it seems everyone universally likes, so I can guarantee that a tonne of people are going to be happy about this news involving him.
Featured Image VIA 
As we all know, Louis has made a whole load of excellent documentaries over the years, but I imagine that it's kinda hard to watch them whenever you want unless you've bought them on DVD or something. Well, not anymore because the BBC have announced that they've added a whole bunch of them to the iPlayer so you can access them whenever you want – as long as you've got a TV licence of course.
Here's a full list of what you can find on there now:
Law and Disorder in Lagos
Law and Disorder in Philadelphia
Weird Weekends: Self-Fulfilment
Weird Weekends: India: Enlightenment
Weird Weekends: Whites
Weird Weekends: Body Building
Weird Weekends: Looking For Love
Weird Weekends: Rap
When Louis Met Paul and Debbie
When Louis Met The Hamiltons
When Louis Met Ann Widdecombe
When Louis Met Chris Eubank
When Louis Met Keith Harris and Orville in Panto
Louis and the Nazis
Louis and the Brothel
Louis, Martin and Michael
Gambling in Las Vegas
The Most Hated Family in America
Under the Knife
Behind Bars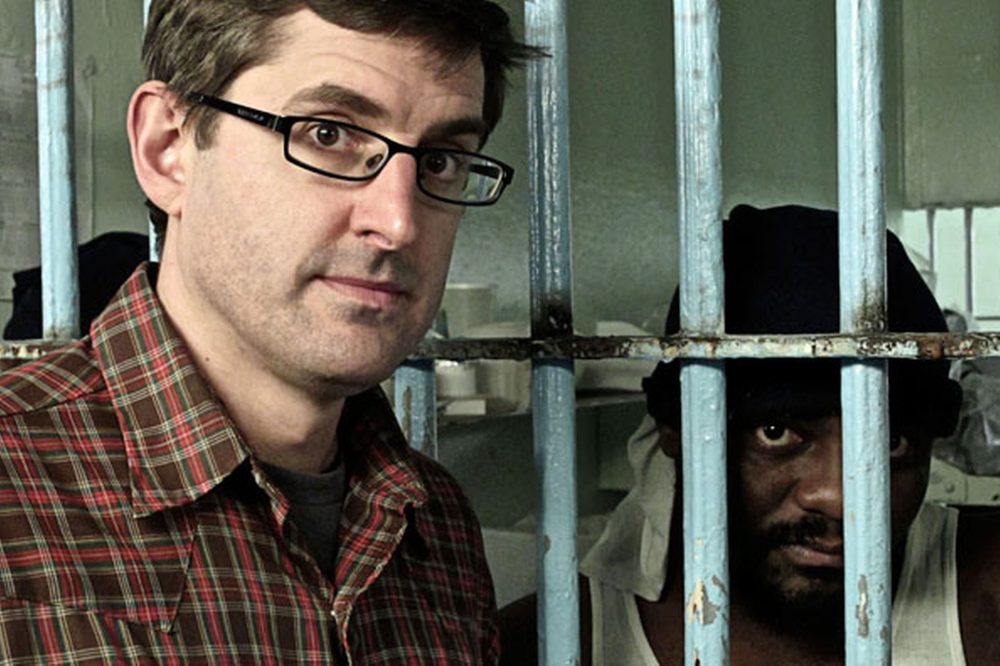 African Hunting Holiday
Law and Disorder in Johannesburg
A Place for Paedophiles
The City Addicted to Crystal Meth
America's Medicated Kids
America's Most Hated Family in Crisis
Miami Mega-Jail: Part 1
Miami Mega-Jail: Part 2
America's Most Dangerous Pets
Extreme Love: Autism
Extreme Love: Dementia
Twilight of the Porn Stars
LA Stories: City of Dogs
LA Stories: Edge of Life
LA Stories: Among the Sex Offenders
By Reason of Insanity: Part 1
By Reason of Insanity: Part 2
Transgender Kids
A Different Brain
Savile
Dark States: Heroin Town
Dark States: Trafficking Sex
Dark States: Murder in Milwaukee
Wow – that's a lot of content to get through. Looks like the weekend is sorted hey?
For more Louis Theroux, check out this Louis Theroux bot that comes up with some sick documentary ideas. Hopefully see some of them soon.