It's 2015 so of course that means you can be shot to death for saying something on Instagram, and that's exactly what R&B singer Marques Houston is dealing with now after he tried to chirpse Karrueche Tran on her Instagram page after she posted the picture you can see above.
Ever the smooth talker, Houston posted the following comment:
Images VIA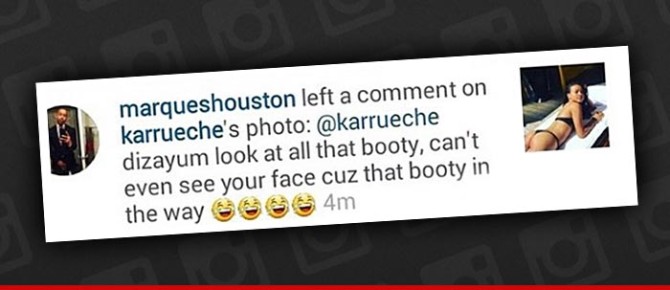 Wow. I'm sure Tran was totally wet over that and couldn't wait to reply and invite Marques over some mind-blowing sex. I mean seriously what a line right?
Unfortunately though, not everyone thought that way about it and when one of Chris Brown's crew spotted it, they decided to reply with the following Instagram post: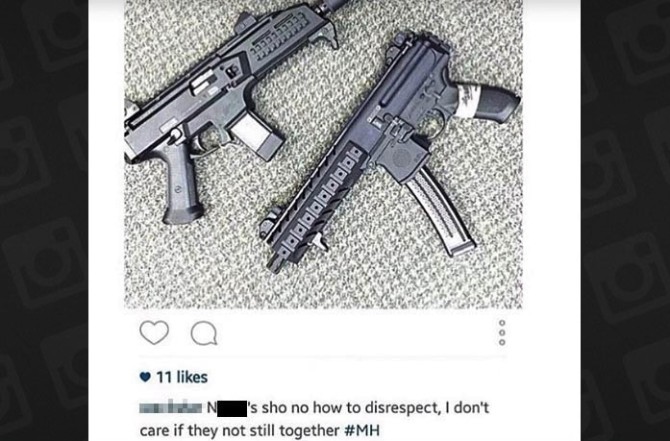 Images VIA 
Ooof – that's a pretty serious method of retaliation for a stupid Instagram comment. What's more is that we actually have to take this threat seriously because the associate of Chris Brown is a known gang member who is apparently capable of 'extreme violence'. Uh oh.
Whilst we advise Mr Houston to get a police escort immediately – that is if he isn't already dead – then we advise the rest of you to stop leaving creepy comments on hot girls' Instagrams. You never know when an associate of their ex might see it and threaten to kill you.
If this story hasn't warned you, then check out the rappers of Instagram for more info on how these guys roll.