We like to document a good chirpse every now and again here at Sick Chirpse . However, it has come to my attention that sometimes the act of the chirpse is sometimes something that could be seen as a duty. I'm not talking about on a night out when you're in a bar and think "Oh God, I best go do some chirpsing", although I'm not entirely sure why you would think that…
Anyway, after spending two weeks in a foreign country and being of the female specimen I sometimes felt as though there was subtle yet dutiful chirpsing going on.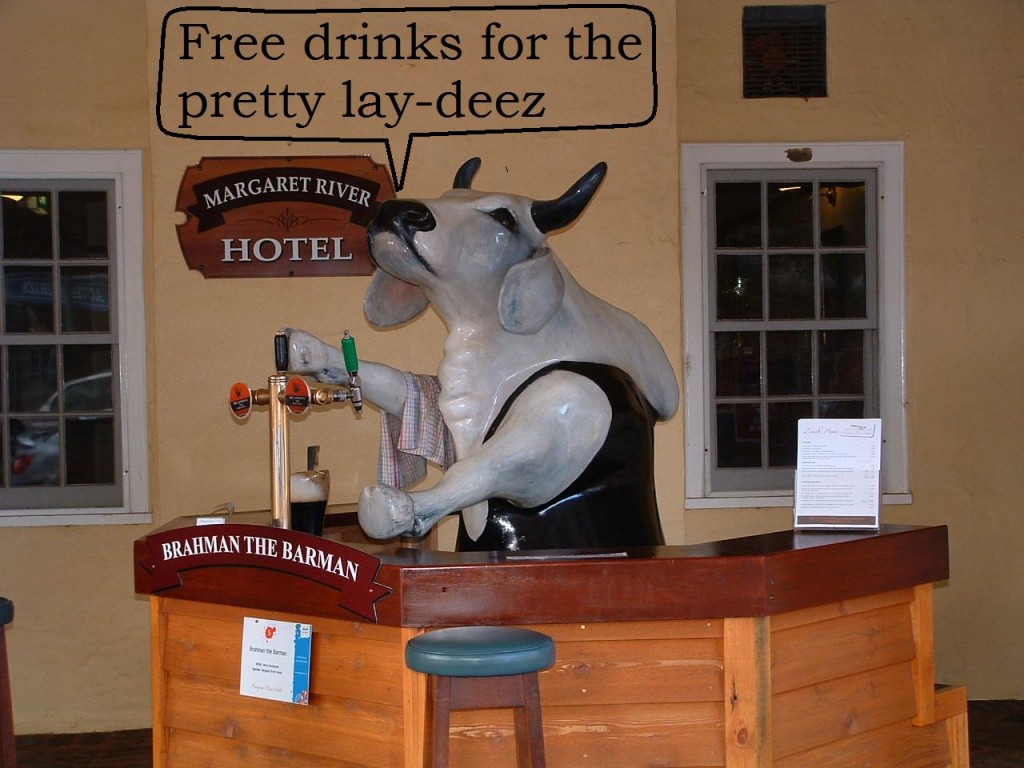 Scenario 1:
I'm in a bar. My drink has somehow all gone in under ten minutes (that always happens!) and I feel like I need another one. I go up to the bar and order the same round as we had previously had and find this time instead of 7 Euros it's now 5 plus a wink. Creepy bar man completing the task of compulsory chirpsing.
Scenario 2:
Feeling like a bit of an adrenaline junkie so I decide to do some watersports including Parasailing, Crazy Squab-ing and Fly Fishing.
2a: Now whilst out in the middle of the ocean on a bit of wood (felt totally safe) waiting to get strapped onto the back of speedboat to go parasailing the dude (let's call him Guy A) puts on my life jacket and then did that annoying thing where you point at someone's chest and then flick them in the nose when they look down. Guy A did this twice (yes, he succeeded to fool me – twice) and both times he proceeded to touch my boob. This was on the verge of sexual harassment but, with my having a life jacket on, I let it slide…
2b: Stood just off shore waiting for the 'Crazy Squab' to return with an excitable family screaming and laughing, having a nice conversation with the dude (this time Guy B) when he starts saying, albeit nice but very cringe worthy comments.
2c: Guy A makes a return. I'm sat on the Fly Fish waiting for it to take flight when Guy A walks past – I think it'd be classed as wading past since it was in the sea and all. Nevertheless, he goes past me, splashes me and then winks at me. Why?
So, why do people like this chirpse every girl that crosses their path? I don't think you need to be Einstein to work it out, do you? Yes, they could just be huge man slags. However, I think it's more likely that they believe that chirpsing = sales. Sales = money. To give them credit, they did it relatively subtly. Whereas, if I had been in Turkey they would have asked me to marry them (something I found out when I was seven. I have never been back.)