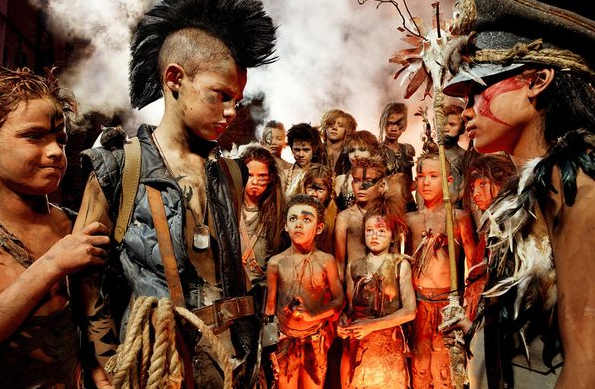 Photographer, TINO SCHAEDLER, asks in his latest photography series entitled Promise Land – "Imagine the Thunderdome populated by only children."
This series of photographs are pretty amazing. I see it as combining the Lost Boys of Neverland with the post-apocalyptic backdrop of the third installment of the Mad Max series.
All it needs is "Master Blaster", more pig shit, & Tina Turner. Spin the wheel, bitches.