We featured Dan Luvisi and his crazy interpretations of everyone's favourite childhood cartoon characters on the site before about a year ago, but it turns out he hasn't been quiet since then  – he's still been pumping out regular pictures of cartoon characters in weird situations looking like psychopaths, and he's also found the time to develop a couple of storylines for some of his creations too. These are super long though so I'm not going to republish them here, if you want to check them out though feel free to head over to Dan Luvisi's blog to do so.
In the meantime, here's a few of our favourite pieces of Dan's artwork from the last 12 months:
☛ More Cartoon Characters: Creepy Cartoon Conspiracies That Will Destroy Your Childhood
Goofy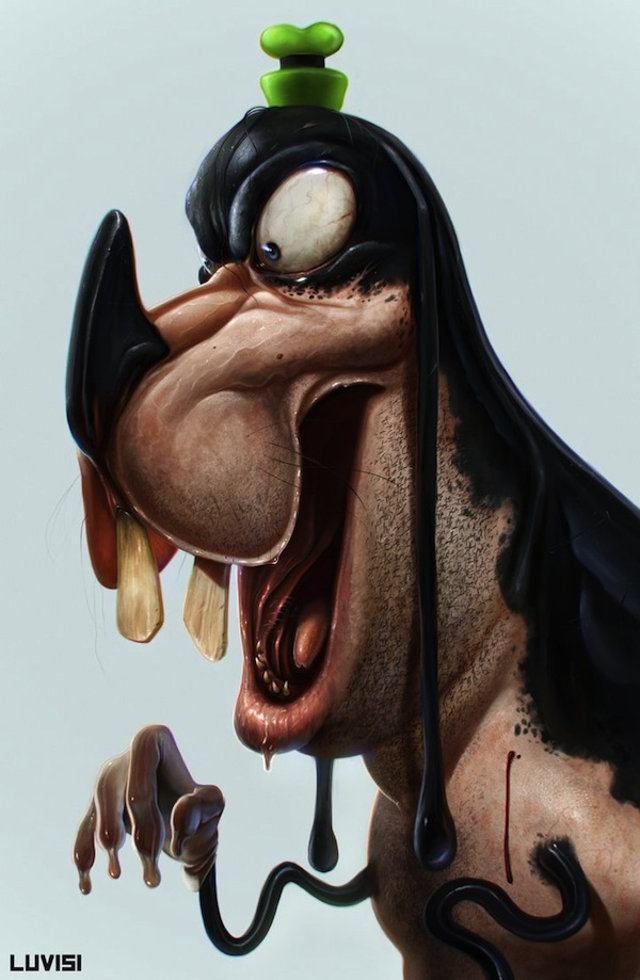 Just why Goofy has a huge horn for a nose, a really huge mouth and horrifically freaky skinny arms I'm not entirely sure, but Jesus Christ it's freaky. And it only gets freakier throughout this gallery.