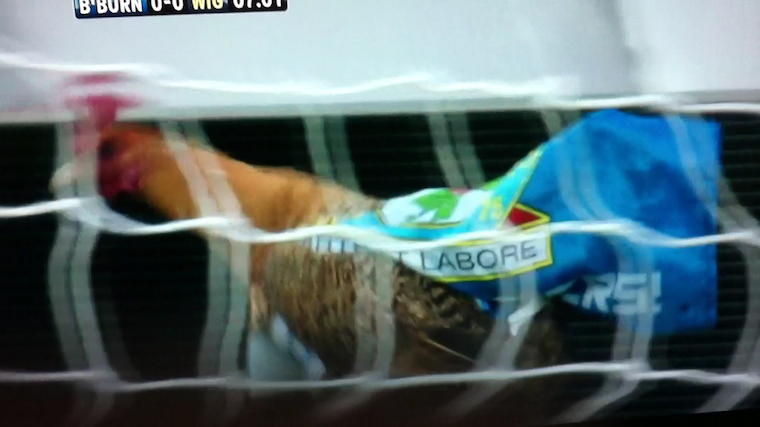 Blackburn Rovers Vs Wigan
I think I've just witnessed the most random thing to ever happen during a football match.Even weirder than when the Everton fan handcuffed himself to the goalposts mid-way through an Everton match. In fact, I'd even go to say it's weirder than when a cat strolled onto the pitch during a Liverpool Vs Spurs game.
While I was just watching the Blackburn Rovers Vs Wigan game, which could possibly see Blackburn Rovers get relegated from Premiership football, play was stopped around the 10 minutes mark because a live chicken dressed in a Blackburn Rovers flag had invaded the pitch. Dafuq? How did someone smuggle in a live chicken? I mean it's not even a small chicken, it's a full grown chicken. Bank holiday madness.
Check out the video of the chicken invading the Blackburn Rovers pitch below:
[yframe url='http://www.youtube.com/watch?v=6WC1Oa-A12c']