After a week where you couldn't really get rid of Charlie Sheen wherever you turned – he was doing live interviews, doing taped interviews, joining twitter, being compared to Colonel Gaddafi and even appearing in dubstep remixes of his interviews – he has finally been officially fired from the insanely popular (I use insane for its double meaning) show Two and Half Men after production was shut down about ten days ago due to his first ridiculous outburst.
Here's a short statement from Warner Bros: 'After careful consideration, Warner Bros. Television has terminated Charlie Sheen's services on 'Two and a Half Men,' effective immediately.'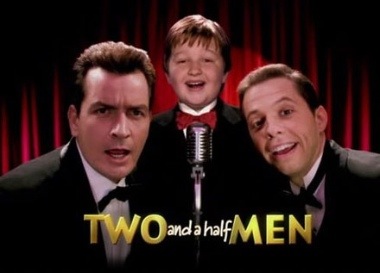 Unfortunately for fans of decent television everywhere, no decision has yet been made by Warner Bros as to whether or not the show will return in a different format. Still, as Charlie Sheen was probably the best thing about that awful show, you've got to think that they wouldn't be stupid enough to inflict it upon us without him? Although it is the highest rating show in America and Australia, so maybe they will.
Stay tuned to Sick Chirpse to find out the next (inevitably ridiculous) move from everyone's favourite superstar will be.