Remember Charlie Sheen's 'winning' phase? Still not sure what he was winning at exactly but everyone just rolled with it because it was a funny catchphrase from a guy who was just the right amount of crazy to still be likeable.
Featured Image VIA
But putting out messages like this about your ex/mother of your kids on Father's Day? Not the classiest move really: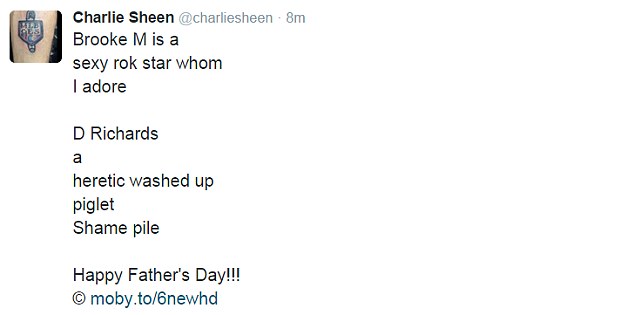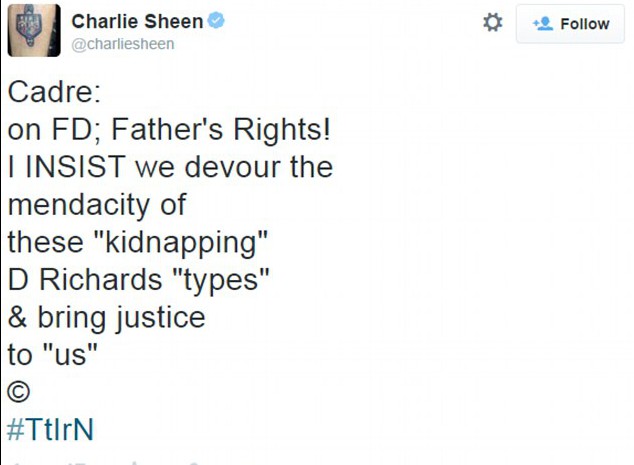 Come on Charlie, dust off that copy of Wild Things and remind yourself just how awesome Denise Richards really is. That threesome with Neve Campbell and Matt Dillon is probably one of the most-wanked off movie scenes in history and you got to pretty much experience that in real life.
Denise really showed him up with her response: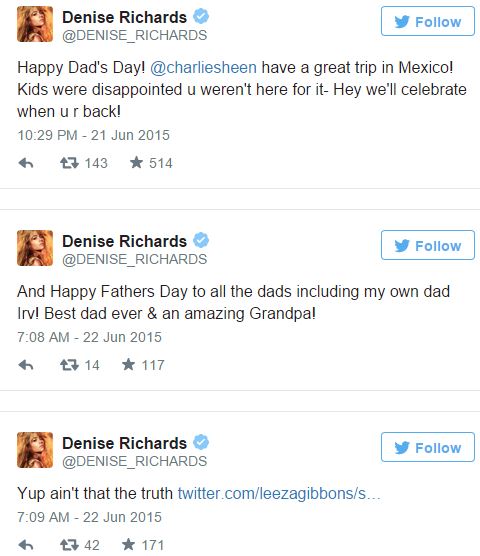 Come on Charlie — be nice to women for us one time. You don't always have to be the Charlie Sheen who annihilated Rihanna with the greatest Twitter rant ever.