The sexual assault allegations continue to spiral out of control in Hollywood, and the latest bombshell is that Charlie Sheen has been accused of raping 13 year old Corey Haim on the set of their 1986 movie Lucas.
The accusations were published by the National Enquirer (yeah, hardly the most reliable source) and come courtesy of former actor Dominick Brasica (no I haven't heard of him either), who alleged that Haim had told him and others about the ordeal before his untimely death from drug addiction in 2010. Here's what he had to say:
Haim told me he had sex with Sheen when they filmed Lucas.

He told me they smoked pot and had sex. He said they had anal sex.

Haim said after it happened Sheen became very cold and rejected him.

When Corey wanted to fool around again, Charlie was not interested.

Corey was so confused by the sexual encounter he believed, like so many victims, he was 'in love' with his abuser.

Haim told me he had sex with Sheen again in their 20s.

He claimed he didn't like it and was finally over Sheen. He said Charlie was a loser.
Jesus. What a bombshell. For those of you unfamiliar with Haim's story, he battled drug addiction for most of his life following his childhood until his death after struggling to deal with this abuse during his teenage years.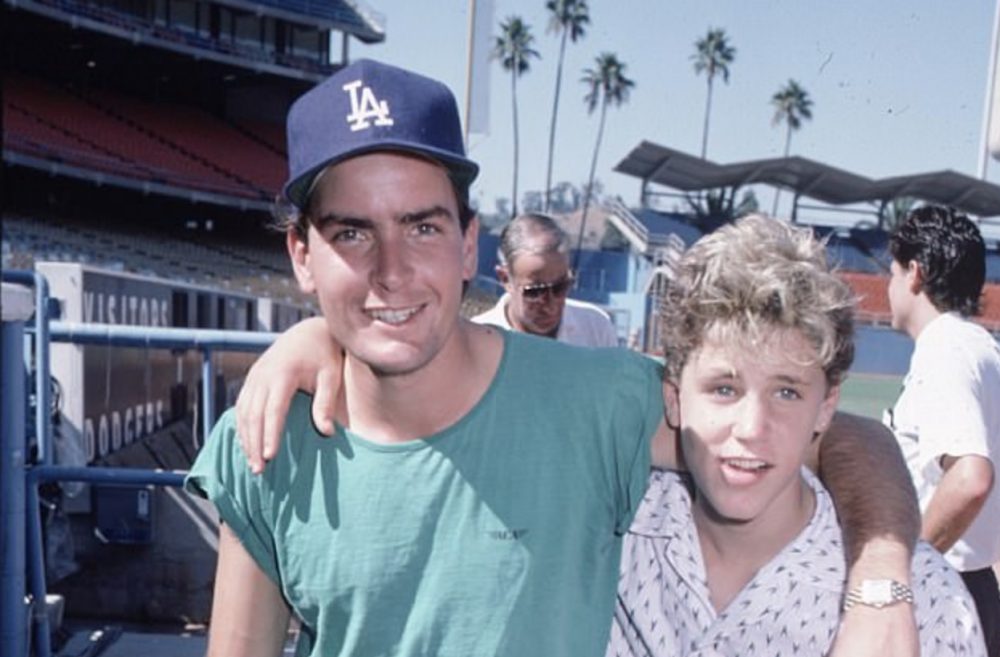 His best friend Corey Feldman has long since spoke about older abusers in Hollywood but refused to name anyone until very recently, but has always said that there was one A list name out there who he was coming for. Could this be Charlie Sheen?
In his autobiography, Feldman says the following which seems to corroborate Brasica's story:
At some point during the filming [of Lucas, Haim] explained an adult male convinced him it was perfectly normal for older men and younger boys in the business to have sexual relations, that it was 'what all guys do'.

So they walked off to a secluded area between two trailers during a lunch break for the cast and crew and Haim, innocent and ambitious as he was, allowed himself to be sodomized.
Certainly seems to add up, although it is very circumstantial of course. The Enquirer has backed up their claim though after revealing that Sheen's ex wife Denise Richards banned him from seeing their children after she found him visiting underage porn sites of both males and females at their house, and also that that several other underage actors – mainly females have claimed he was sexually inappropriate on the set of Lucas. In addition to this, there is a claim from an insider that just the mention of Haim's name would cause Sheen to shut down completely, which makes them think that something went down between them – although just exactly what this is could still be unclear.
Sheen has denied ever having sex with Haim, but I'm sure there's going to be more twists and turns to this story.  Let's hope that this can story can finally give both Haim and Feldman – and anyone else who may have been involved – the peace that they deserve. RIP Corey Haim.
For more on this issue, check out Corey Feldman recently naming one of his alleged abusers. His story finally seems to be getting heard.