The general vibe in this country isn't that great at the moment for a multitude of reasons, but trust Channel 4 to come up with a completely ridiculous new show to take our minds off it for a few minutes at least.
Featured Image VIA
Their new programme 'My Massive C***' takes a look at men with ginormous penises and how they create issues in their lives and their relationships. That's definitely an unusual angle as most people probably think that if you've got a huge dick then pretty much all your problems are solved – all you need to do is whack it out on the table and everyone gets out of your way. I believe the phrase is 'Big Dick Energy'.
Anyway, the main issue that people had with the show was the fact that they showed a 10.5 inch penis on the screen like it was no big deal. Unfortunately there don't seem to be any clips of this part floating around, but you can find the show pretty easily on 4OD if you feel the need to see that (there's a picture below too but the guy is wearing shorts – you can definitely tell how big it is though).
Here's what people are saying about it to try and persuade you: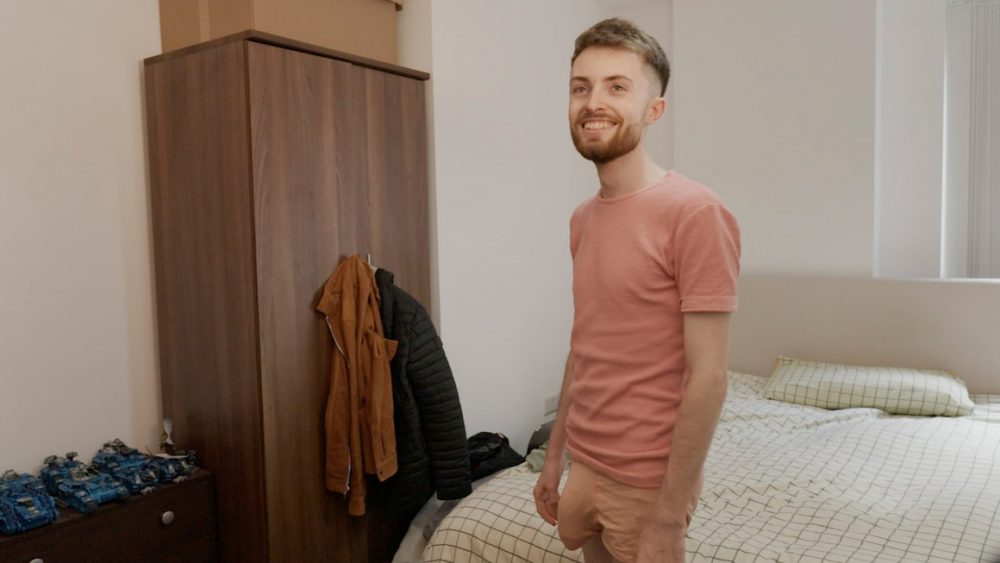 Was flicking through the channels aimlessly just now and yes, My Massive Cock on Ch5 is exactly what the title suggests! Good Lord, I need some eye bleach now. #DontHaveNightmares

— Jo (@cfs_jo) October 24, 2022
A bloke on a programme called 'My Massive Cock' says he wants to be known for his personality and not his big penis…

— Abbi (@absrjx) October 24, 2022
Watching My Massive Cock. The 22 year old guy is really cute, however I really feel for them and you see the hurt in their eyes. Sad to see the lad who didn't get a job based on his 'attire'. Imagine a women not getting a job because her boobs are to big.

— Dan (@BigSky22222865) October 25, 2022
Everyone's so offended by the show "my massive c*ck", yet will happily sit and watch naked attraction?
Believe it or not, people have cocks, it's just skin. #MyMassiveC #channel4

— Thomas Hartley MAFS (@tomhartofficial) October 25, 2022
Where's the GC outrage about "My Massive Cock" which was on Channel 4 last night? Not a peep? Apparently nudity on television is fine if it's cis people.

— Bryn (@brynismyname) October 25, 2022
Lol, that last one is very topical isn't it?
Aside from that, it seems like people were shocked that this documentary existed, but I suppose Channel 4 should be praised for taking a look at an issue from a completely different viewpoint, many of the men featured in the show seemed to have major problems because of their giant dicks and were pretty depressed about it. Talk about flipping the narrative. Probably worth a watch.
For more of the same, check out when a transgender singer stripped naked and played the piano with her penis on Channel 4 the other day. Ouch.