Reality TV is always trying to come up with the next big ratings hit, but there are way more flops than misses these days and one of the most embarrassing efforts has to be Channel 4's Eden.
Featured Image VIA
You might have heard about the show last summer, but chances are that you didn't because it was pretty much cancelled after the first three episodes after ratings plummeted from 1.7 million to 800,000. It concerned 23 contestants who had to exist in isolation for a whole year in the Scottish Highlands in what the channel called a 'social experiment'.
However, due to these ratings, despite the fact that the contestants have been in the Highlands since last March, their exploits haven't been shown on television at all, so it's all been for nothing pretty much. The contestants weren't informed that nothing was being shown on TV either, which is probably going to be pretty damn annoying when they found out after the show ended.
Channel 4 has promised that the remaining nine months – the first three episodes covered March, May and June – will be covered in a special later on this year. It kind of sounds like they just want to wash their hands of it though and be done with it as quickly as possible.
The ratings weren't the only problem with the show though either. Hunger, sexual jealousy and infighting apparently caused 13 of the 23 contestants to drop out during the year. There were also accusations of bullying and of contestants smuggling in alcohol and junk food. Sounds like a complete mess really and not what Channel 4 envisaged at all.
Here's what the official Channel 4 statement on the conclusion of filming said: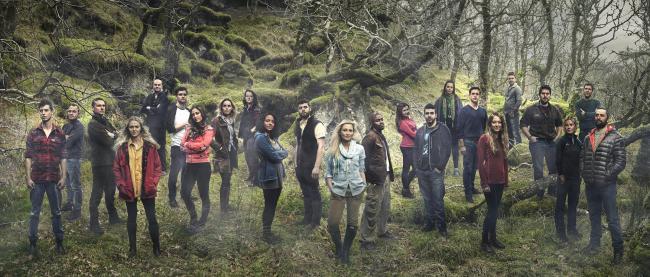 The appeal of Eden is that it was a real experiment and when filming began we had no idea what the results would be and how those taking part would react to being isolated for months in a remote part of the British Isles.

That's why we did it and the story of their time, including the highs and the lows, will be shown later this year.

The year in Eden is over and the contributors are headed back to their old lives. Eden will return to screens later this year.
Yeah I'm sure it will do, but I doubt anyone is going to tune in, although the sexual jealousy and infighting does sound vaguely interesting. I doubt the contestants are even going to do anything to help promote it either, considering how shoddily they've been treated. What a waste of time from everyone.
For a better version of this TV show, check out the Russian version which apparently is allowing rape and murder in the rules. Different.