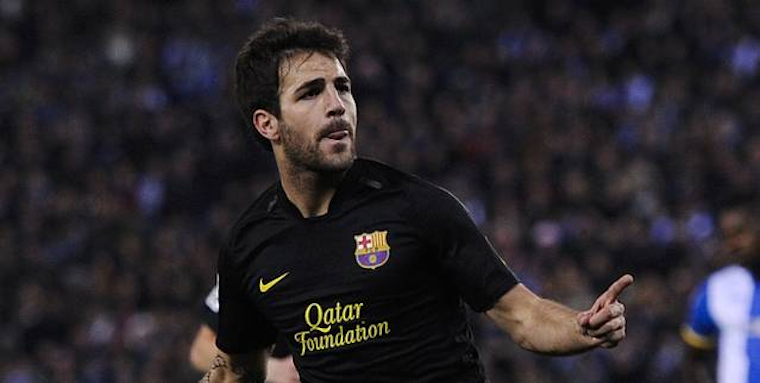 In Barcelona's game last weekend against Levante, Cesc Fabregas decided to take distraction tactics to a whole new level. He took his place in the Levante wall whilst his good buddy Lionel Messi was sizing up a free kick, and started to stare straight at Levante keeper Gustavo Munua and then proceeded to perform a bizarre dance routine to try and distract him from the free kick.
I haven't ever seen anyone dancing like this, he squated down, did some star jumps and the famous Bruce Grobbelaar jelly legs in an effort to put the keeper off.  Unfortunately his efforts came to nothing, as Lionel Messi for once woefully misjudged his free kick and it flies over the bar and into the stands. Cesc just jogs off like nothing has happened and he didn't look completely retarded in the build up to the free kick being taken. He looks even stupider in the video that's doing the rounds on the internet because the guy who made it has fixed the Benny Hill music on it too so it makes it even funnier to watch. Better luck next time Cesc.
Needless to say, even though Barcelona were a goal down against Levante at this point, Lionel Messi bagged two to keep the pressure right on Real Madrid – who are now only ahead by four points – going into this weekend's El Classico.
[yframe url='http://www.youtube.com/watch?v=JvLMELpuklQ']