Long gone are the days where veganism was a fringe movement. Now, the lifestyle has developed into a mainstream view, with vegans no longer having to scour health food stores for their groceries.
Featured Image VIA
In fact, the number of vegans quadrupled between 2014 and 2019 in the UK, and in 2020, one survey found that around 1.1 million people across the nation had adopted a plant-based diet. That number is only expected to grow, and by 2025, it is expected that a quarter of the British population will be vegan.
There are many reasons why someone might turn to a vegan diet, including:
Environmental concerns
Protecting animals from cruel practices
Health reasons
The latter reason is a big motivator, especially with the UK becoming more and more aware of physical health. Generally, people are exercising more, watching their vitamin intake, and paying more attention to their diets. Veganism has played a part in this, and its popularity means we've seen a huge spike in vegan food options. Most restaurants will now offer a wide variety of nutritious vegan food, rather than just the usual jacket potato and beans.
Of course, some vitamins and minerals are eaten by animals and passed on to humans via food, resulting in a few vitamins the vegan diet can't provide. But, with a range of health supplements available to counter this, vegans can ingest those vitamins directly rather than relying on it being carried in food.
Environmental factors and compassion for animals are other key influences, and it is these two aspects that are normally highlighted by celebrities supporting the vegan movement. In this article, we're looking which stars have voiced their support of plant-based options.
James Cameron's The Game Changers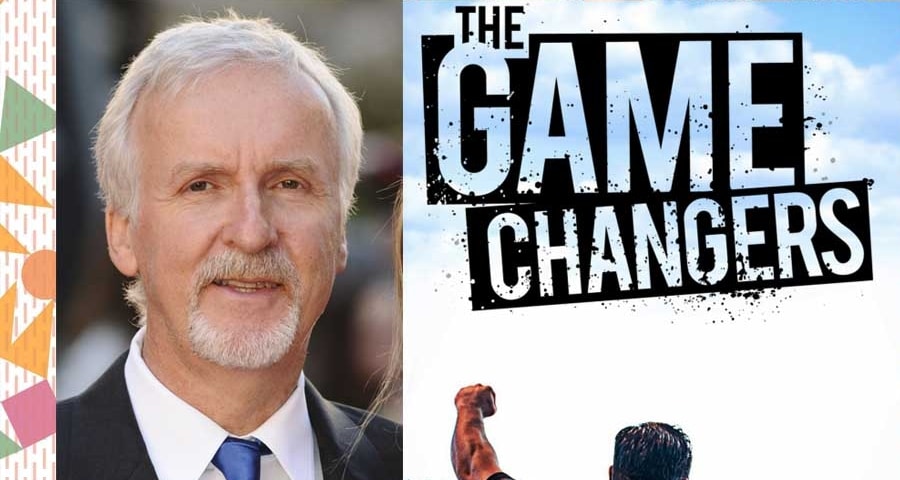 Hollywood legend James Cameron has created a dietary blockbuster with veganism. In 2019, he teamed up with Netflix to release The Game Changers. Now the top-selling documentary of all time, it is an exposé on meat marketing and vegan diets. As a long-time environmental advocate, Cameron went vegan in 2011 to lower his carbon footprint while also finding that his health improved, too.
The documentary quickly gained momentum and changed the conversation around veganism. It focused on the impact a plant-based diet could have on health and fitness. Where previous documentaries have targeted the ethics and emotions of animal lovers and environmentalists, The Game Changers changes the script and targets a different demographic — health-conscious consumers and athletes. The documentary reports that meat, fish, eggs, and dairy can hinder athletic performance, damage our hearts, impair sexual function and shorten our life span.
Report suggested that, after the documentary was aired, men were becoming 'plant-curious'. Why? Because the documentary highlighted the flawed marketing message that eating meat is manly. Iconic and inspirational athletes such as Arnold Schwarzenegger, medical professionals such as the former president of the American College of Cardiology Dr Kim Williams and founder of the Preventative Medicine Research Institute Dr Dean Ornish explain their reasons for going vegan and how this has legitimately improved their lives.
The Game Changers has been applauded for changing the view on veganism. Damian Soong, who co-founded a plant-based protein provider, said, "There is now a greater acceptance and awareness of climate change, and the impact of industrial farming, and the press around meat means it's very much in the public consciousness".
That's not all. Cameron got together with fellow legendary filmmaker Peter Jackson to open a New Zealand vegan business. They helped ease the pressure on the country's in-demand farming industry by using alfalfa to create a plant-based protein source.
Vegan Bacon Backed By Celebrity Fans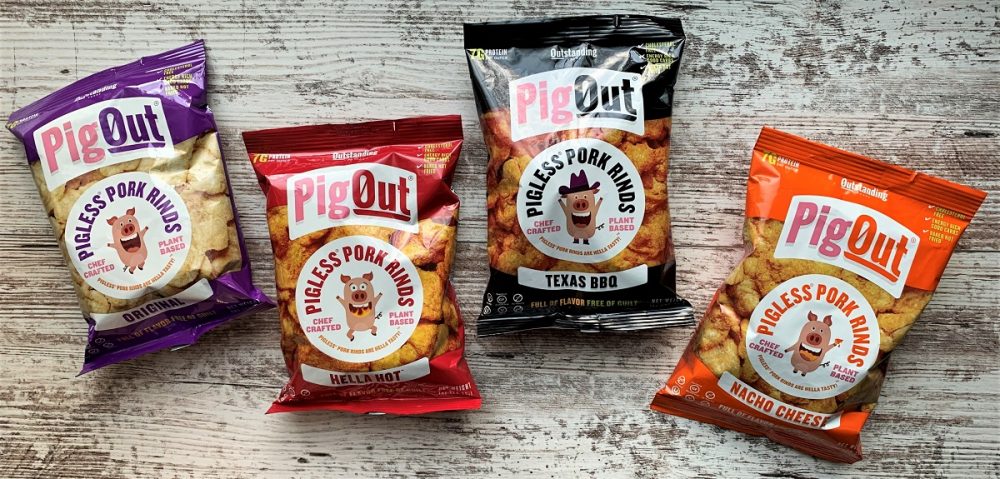 Whenever the topic turns to veganism, one food in particular inevitably gets brought up: bacon. In response to the usual difficulty in giving up this meat product, vegan brand Outstanding Foods came up with a substitute. A plant-based alternative to pork rinds, PigOut Pigless Pork Rinds are made with mushrooms, sunflower oil, sea salt and other vegan components. The snack has received backing from a list of celebrities including Snoop Dogg, Jared Followill, Alexandra Paul, Emily Deschanel, Cesar Milan, Dierks Bentley and Alan Cumming.
The meat-free snack is designed to imitate the texture and taste of bacon. They're also a healthier alternative to the meat product, highlighting the additional benefits of going meat-free. It's not only marketed to vegans, but also vegetarians and 'flexitarians'; generally health-conscious young people who aren't vegan but have meat-free days to cut down on their consumption.
Snoop Dog's seal of approval threw the company into the spotlight. The company described his involvementas "a new era for the brand", with the rapper launching a dedicated website to sell the snack.
Global Rap Star Recovers Vegan Brand's Share Prices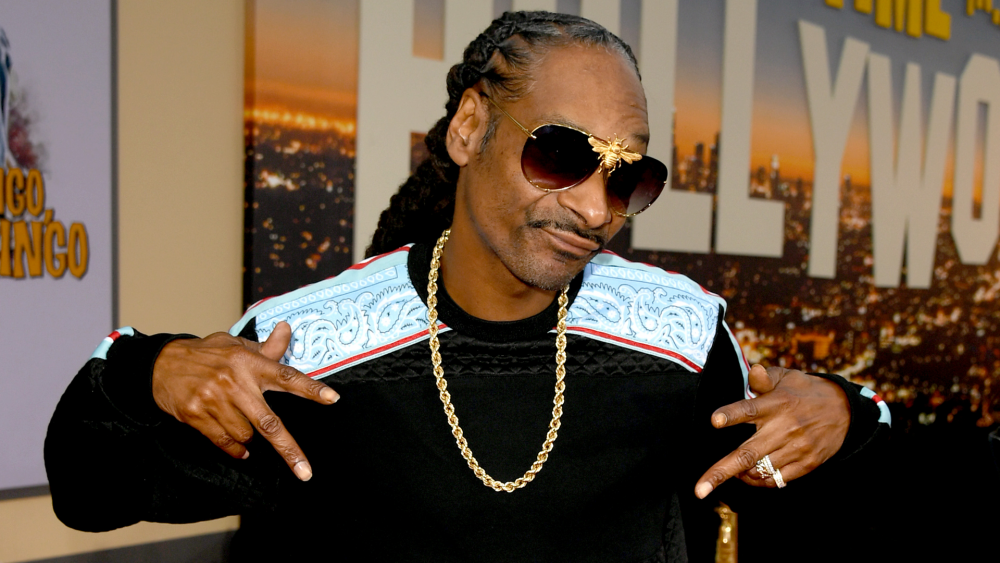 Snoop Dogg has invested in other vegan companies too. Though not a vegan himself, he is a big advocate for plant-based meat alternatives. His portfolio of investments also includes Beyond Meat, a vegan burger producer.
In 2017, the company's share prices dipped. But, thanks to Snoop Dogg's involvement, they jumped right back up. Beyond Meat collaborated with Dunkin' Donuts to create the eye-catching Beyond D-O-Double G Sandwich — a Beyond Meat patty on a layer of egg, American cheese, sandwiched in a glazed doughnut, which resulted in the company's share price rising by more than 20 per cent. Although this burger is vegetarian rather than vegan, it shows how celebrity endorsement can help pave the way for a meat-free world and help provide a meat-free alternative for flexitarians looking to cut down, just like Snoop. More meat-free burgers for us!
Veganism In Award Speeches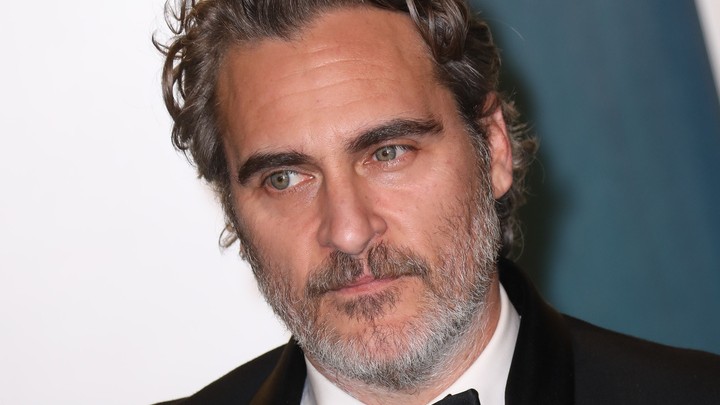 The 2020 Oscars highlighted veganism in several ways. When accepting his award for Best Actor, multi-award-winning Joaquin Phoenix used his moment on stage to address inequalities in the world, including animal welfare.
Phoenix has been a vegan since he was three years of. At the awards, he gave a speech on cruel practices in non-vegan farming. He said, "I think we've become very disconnected from the natural world. We feel entitled to artificially inseminate a cow and when she gives birth, we steal her baby, even though her cries of anguish are unmistakable. And then we take her milk that's intended for the calf, and we put it in our coffee and cereal."
Phoenix also used his speech to applaud the award ceremony's entirely vegan menu. While the actor does not own or explicitly associate himself with a particular vegan brand, his actions show that organisations can be persuaded to take positions on animal welfare and opt for friendlier and more sustainable food options.
Seeing those with a platform use their spotlight to support worthy causes is always a plus, and that includes advocating the benefits of veganism. It's clear that it's becoming more commonplace, with the likes of Greggs adding genuine vegan options to their menus. And with 12 million people expected to be meat-free in the UK by 2021, this is a trend that isn't going anywhere.