Ever since we watched the last episode of 'Tiger King' – I'm not counting that stupid one with Joel McHale interviewing people – there has been speculation whether the series could return for a second series due to how much almost everyone involved in it hated how they had been portrayed, but it's looking like money talks and even Carole Baskin could be showing up in the next instalment.
Featured Image VIA
Unsurprisingly, Joe Exotic definitely wants to make a return as he feels like a second series could help clear his name and get him out of prison. Not really sure how that's going to work as it's pretty much gospel that he hired a hitman to kill Carole Baskin, but I'm sure it'll be entertaining so I'm not so worried about that.
Joe's current husband Dylan and Jeff Lowe have both vowed to return to any second season as well, but Carole Baskin has only agreed to return for a very big pay day. Here's what an insider told The Sun: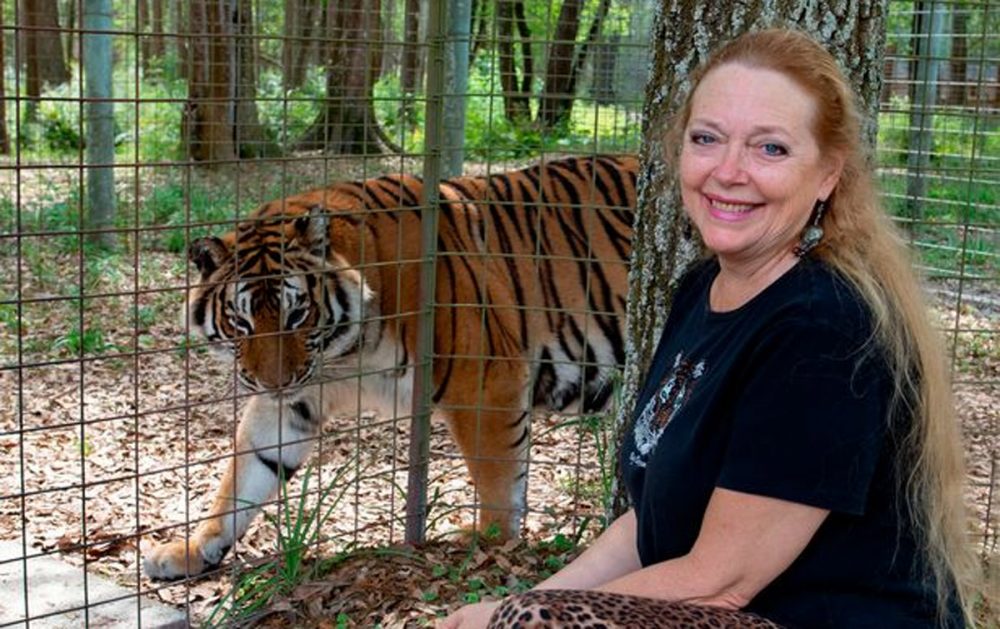 Carole is asking for a seven-figure sum.

It's around the £1million ($1.310 million USD) mark.

She wants to plough it into her Florida sanctuary, Big Cat Rescue.

Taking part in Tiger King opened up her private life and she wants to make sure it's worth her while.
I suppose you can't really blame the woman as she went from living a fairly quiet life having murdered her husband and seemingly gotten away with it to being a huge internet meme and having the investigation into her re-opened. Might as well make some bank on it and given how successful 'Tiger King' was, you can bet that paying a sum like that for her presence would probably be worthwhile and Netflix probably have the capital to do it. Make it happen.
There's also definitely enough going on to make a second series totally worth making as well. Get a load of all that's happened with the characters since 'Tiger King' aired. So bizarre.