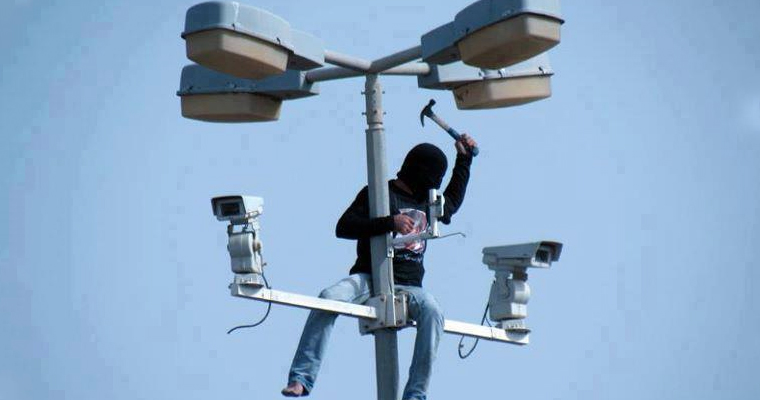 There has been a noted transformation in society over the years. Where there used to be a society of spectacle where institutions and buildings (temples, churches, theatres and circuses etc.) were observed by a mass of people, the focus has been reversed. The society of surveillance that the western world finds itself in today is one where the masses are observed by individual institutions and buildings. Society has lost its focus on public life and community and is now principally comprised of individuals and the state.
The launch of a 'reality-game' in Germany, called Camover, is trying to fight this unfortunate truth. It has led to "teams" of vigilante vandals taking to the streets and kicking the shit out of CCTV cameras.
☛ Check This Out Next: Anarchist Cage Fighter Pisses Off Putin
Security cameras are popping up all over the place and understandably some people aren't taking too kindly to it. It's seen as an invasion of privacy and even a risk to personal security from an arguably tyrannical rule – particularly in Germany where there are tight laws regarding personal image rights and citizens are obviously unhappy with rising levels of surveillance.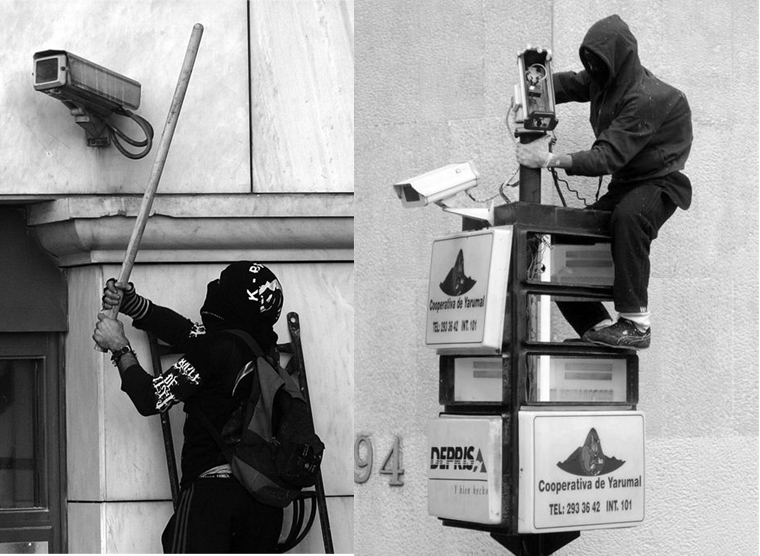 The aim of the game is to take down as much surveillance as possible, gaining points for the number of cameras you destroy and how creative your techniques of destruction are, as well as posting the images of your work/destruction online. All teams must have a name, and the use of the word 'brigade' is encouraged.
☛ Look At This: The Camouflage Guide To Germany: How To Blend In
This isn't only happening in Germany, word has spread and brigades are forming everywhere. One such brigade is the "Barefoot Bandit Brigade", in the Puget Sound region of Washington, USA. They claim to have "removed and destroyed" 17 cameras in the opening weeks of February, describing their actions as "concrete sabotage against the system of surveillance and control" – quite poetic really.
But don't just take my word for it, check out some players in action:
[yframe url='http://www.youtube.com/watch?v=2yXddUNgouM']
The game ends today on the 19th of Feb 2013, when the European Police Congress is being held in Berlin. Now I'm not one to incite violence, against humans or cameras, but if this sounds like something you wanna get in on, now's your chance.
☛ Go Here: Arsene Wenger Has A Meltdown In A Press Conference