Earlier this month, Cambridge University students were at the traditional 151st Trinity May Ball.
Images VIA
Of course, the night didn't end after the ball was over, and the partying carried on until 6 in the morning. And due to the fact that it was one of the hottest days of the year, a bunch of students decided it would be a good idea to go skinny dipping in the River Cam: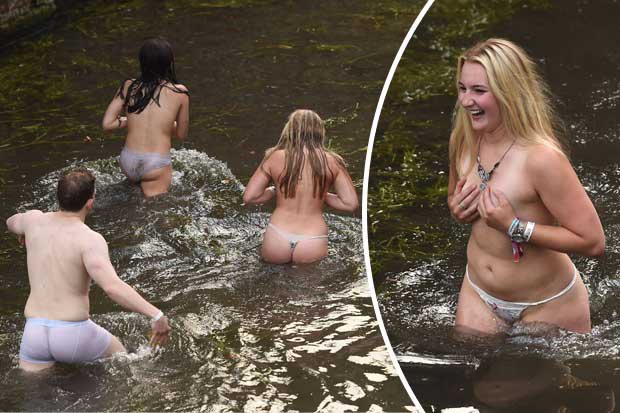 Is it me, or did the brunette girl shit herself? It certainly looks that way.
Apparently Trinity is famed for its annual summer party, which sees the end-of-year exams celebrated in the booziest way possible.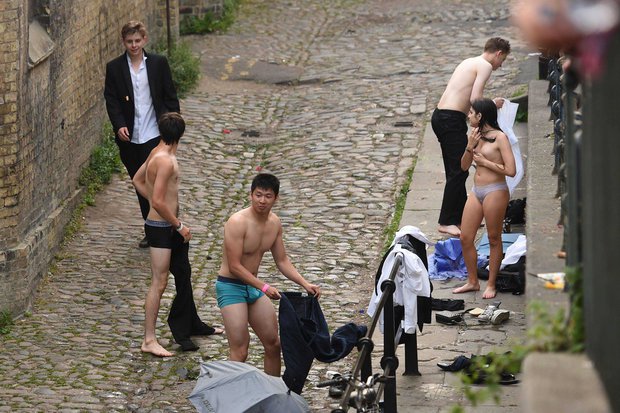 Judging by the pictures, their celebration looks pretty tame. I wouldn't be surprised if this is the wildest things got – skinny dipping at 6am – which when you compare it with the usual MDMA-Ketamine sweatfest that is mandatory at most other universities, this seems like a pretty casual night out.
If you're at uni or are going to start this year, then check out the Sick Chirpse guide to not throwing a shit house party. You're welcome.