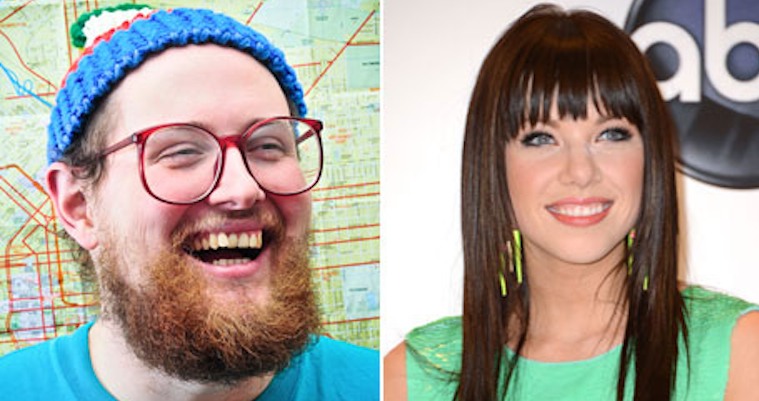 So a few months ago I did a post about how Carly Rae Jepsen's Call Me Maybe was a really cool pop banger and how it was destined to be the biggest hit of the summer and be one of those songs that you started off hating but it was just so catchy that after a while you started singing it absent mindedly and before long you're at the discotheque boogying to it and next thing you know you've downloaded it onto your iPod and are rocking it all the time when you're catching the bus or jogging or whatever. I was predictably slaughtered by almost everyone over this with numerous comments like 'R U FOR REAL M8?' and 'If you think this is good music then you don't know shit ass clown, I'm a kill ya' being directed towards me.
But what do you know? It's a few months later and pretty much all the things that I said would happen have happened as Call Me Maybe looks set to be the biggest hit of the year, if not the decade. Even Barack Obama and Colin Powell and Katy Perry have been caught singing it, and probably a bunch of other dumb celebrities too. It's just that big a hit and it seems that wherever you go, there is just no escaping it and there is no way that after a while you won't be singing along to it too and secretly loving it.
Until now that is. Time magazine marketed this as the remix that might actually kill Call Me Maybe but that seems pretty unlikely. I mean who the hell is gonna listen to this over the original version, especially if it is actually that terrible? Answer, nobody – unless perhaps they actually are trying to erase all semblance of the catchiness of Call Me Maybe in a desperate effort to rid it from their inner cortex. If that were the case, then this would definitely be the remix that might be successful in achieving that goal but it seems very unlikely that anybody is actually going to do that and so I think claiming it might be able to kill the feelgood hit of the summer is a pretty outrageous statement to make.
But yeah, the remix is the work of Dan Deacon, and it's basically the Call Me Maybe vocal acapella style but layered 147 times. It starts off with one vocal line, then after the first line the original vocal keeps going but another vocal track begins from the start of the track. It starts off sounding pretty great, as those sugary sweet harmonies weave in and out of one another, but after about a minute it starts to sound like the bastard son of Aphex Twin and Skrillex on the elevator to hell. It's gross. You can check it out below and please, let us know what you think. Has it destroyed Call Me Maybe for you? Or is it just a stupid distraction? I think it's probably the latter as I'm sure people will still be bopping away in those cool discotheques to it later on tonight. If you head on over to Dan Deacon's soundcloud you can even download it for a name your own price! I don't think money could buy this one.