If you're after a full English breakfast then you're normally looking at spending at least a fiver, but if you're lucky enough to live in Doncaster then you can actually get away with buying one for the low, low price of £1. Absolute bargain.
Images VIA
This is available at the Spring Gardens Cafe and consists of one rasher of bacon, one sausage, one egg, beans, toast, tomatoes, mushrooms and a hash brown. Pretty decent meal that.
The cafe is run by the team of Heather Smith and Carl Welsh and they decided to offer the breakfast for just a pound after Carl watched TV hotel guru Alex Polizzi explain how low prices could increase turnover. Heather had this to say about it: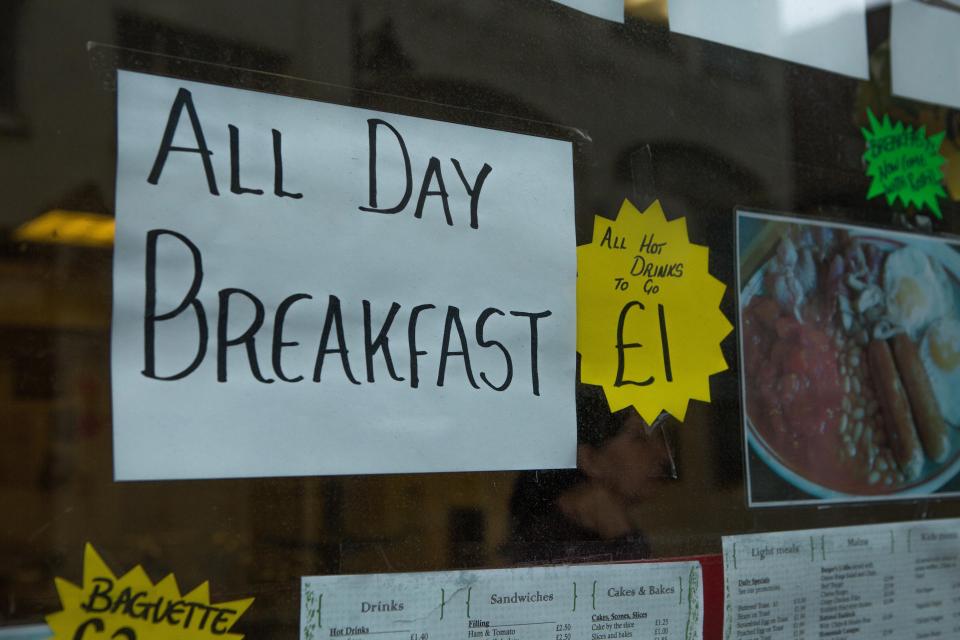 It's been a hit. Builders see it as great value for the most crucial meal of the day and parents with a lot of kids can eat for next to nothing.

Homeless people can get a meal each day. It doesn't take long to raise enough change to get £1.

We're still making a profit. We make a marginal gain from breakfast, and more people get a meal.
You can't really argue with that can you? You even have the option to double everything on your plate for just another extra quid which is perfectly fair. I would definitely want to try and get a couple more slices of bacon on there if I had the option.
Imagine if everyone sold full English breakfasts for just a pound? I don't think I'm wrong when I say that the whole country would be a much better place. Get on it guys. 600 people sample it at the Spring Gardens Cafe every week so there's definitely a market for these cheap breakfasts, and you'll probably get coverage on websites like Sick Chirpse all the time too. Great.
For more fry-ups, check out this breakfast that was officially described as the best in the UK. Unfortunately it's not a pound though.