In a quest to scope out the planet's most bizarre or disgusting culinary related things, here is arguably the world's weirdest restaurant.
Based in the heart of Bangkok (one of the world's most weird and wonderful cities), Cabbages and Condoms offers customers a somewhat rubbery dining experience – and we're not talking about overcooked snails.
Before we delve any deeper, here is Cabbages and Condoms' official slogan…
Our food is guaranteed not to cause pregnancy.
Featured image

VIA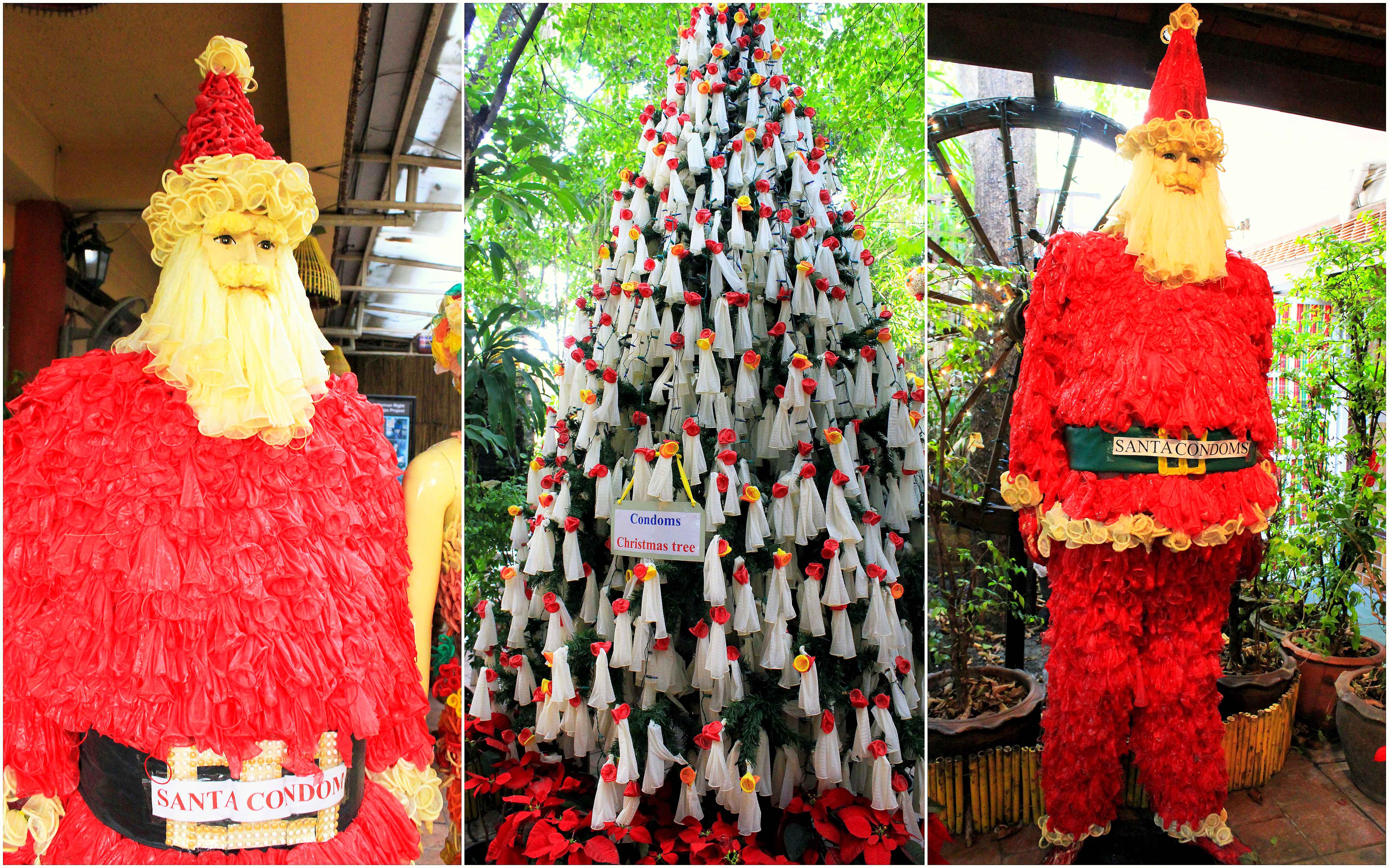 The concept of the restaurant is to provide local awareness about the importance of safe sex and instead of offering diners a post meal mint, it is possible to take away a condom or two instead. They come in distinctive two sizes: military or politician.
I suppose the place itself does look almost like your average pleasant Thai diner, well, except for the abundance of contraceptives and the weird condom clad manikins that seem to burn holes in your head while you eat (that's enough to put anyone off having sex).
According to a review by a food journalist in The Hindu, the fried rice with shrimp paste and sweet pork was cooked to perfection – the question is, do they use any other, slightly more unorthodox ingredients to prepare their meals with?
Overall, it seems like a fun place to dine, the cause is righteous and you leave with a full stomach plus a free prophylactic – and it must have caught on as there's now a Cabbages and Condoms in Cheltenham of all places.
Weird.