The punk movement was a significant time in UK history. The reason this subculture came about wasn't just because of music and fashion – it was a working class response to the failing class system in the 70s and the representation of anarchist ideals. The youth of society had a lot to be pissed off about and that's what the foundations of punk were based upon.
Featured Image VIA
Nowadays? Yeah, of course there's still a lot to be pissed off about. But compared with a country like Burma – the most notoriously oppressive country on the planet bar North Korea – it's a fucking sunny walk in the park. As the strict regimes and ongoing conflict have plagued the country's history, there's a small subculture of activist punks that lurk within the shadows of its rulers, looking like they've been lifted from a 77 UK Pistols show.
Surprisingly, it's not even their rebellious fashion that causes the biggest stir (although it certainly does to some extent) – it's their enterprising avenues that are noticed the most. In a country that is famous for censorship, civil unrest and imprisonment of non-conformists, a group of punks led by band 'Rebel Riot' is administering vegetarian food to the poor through a program called 'Food Not Bombs' all the while selling their anti-capitalism clothing, helping ignored communities and shouting out against religious extremism.
Although Burma did in fact transition to a civilian government in 2010 and censorship has been relaxed somewhat, these guys are still in danger of being prosecuted for their outspoken actions. And if anything, are prosecuted by the general public for their garish fashion and angry music. Nevertheless, they carry on no matter how difficult or dangerous their work becomes. And in a sense, because of this, they are probably the most authentic punks the world has to offer: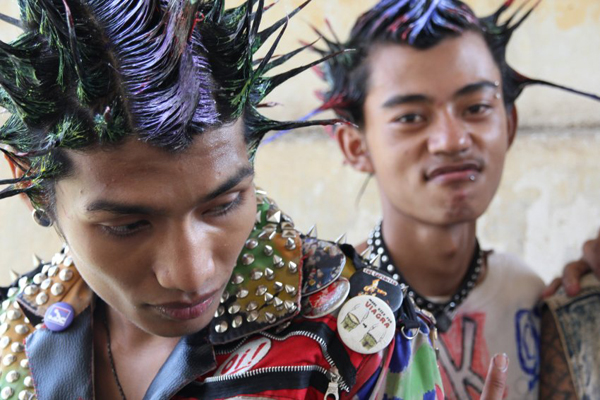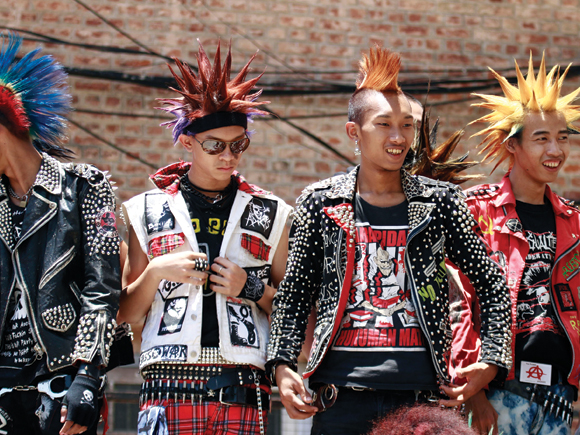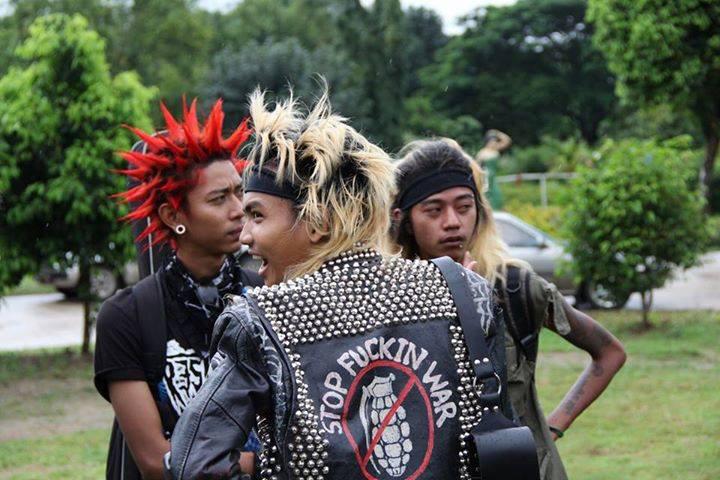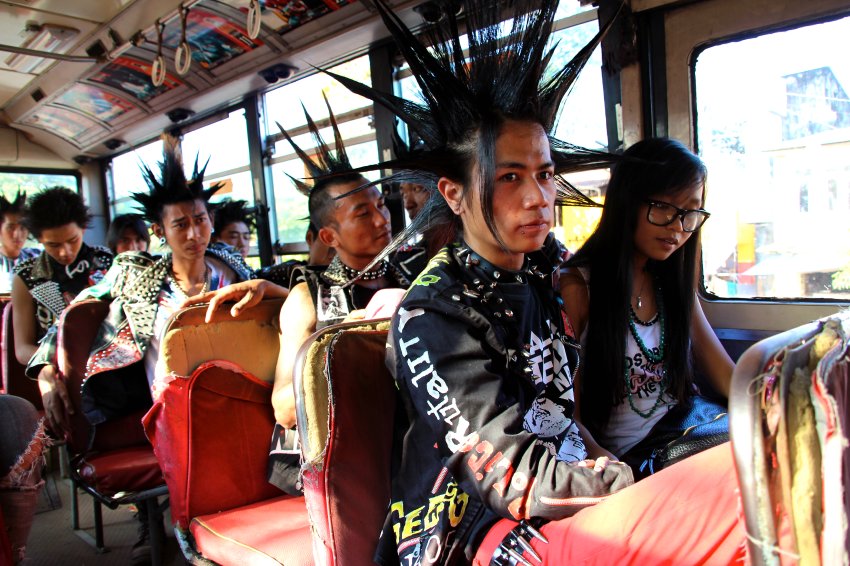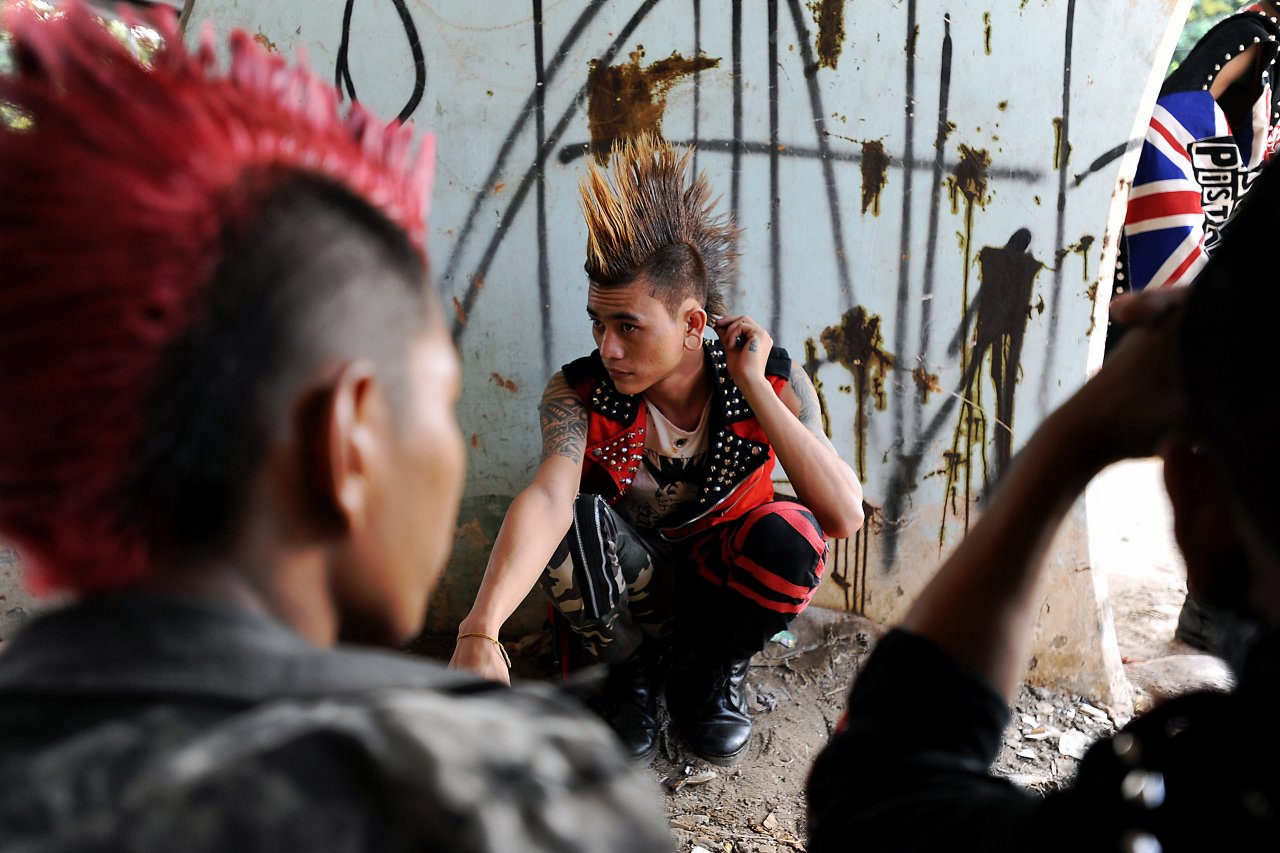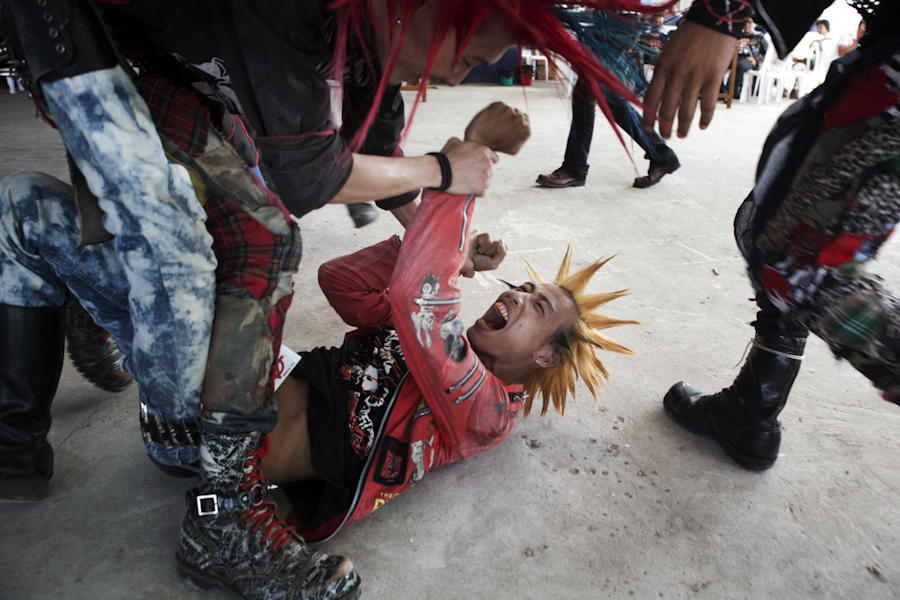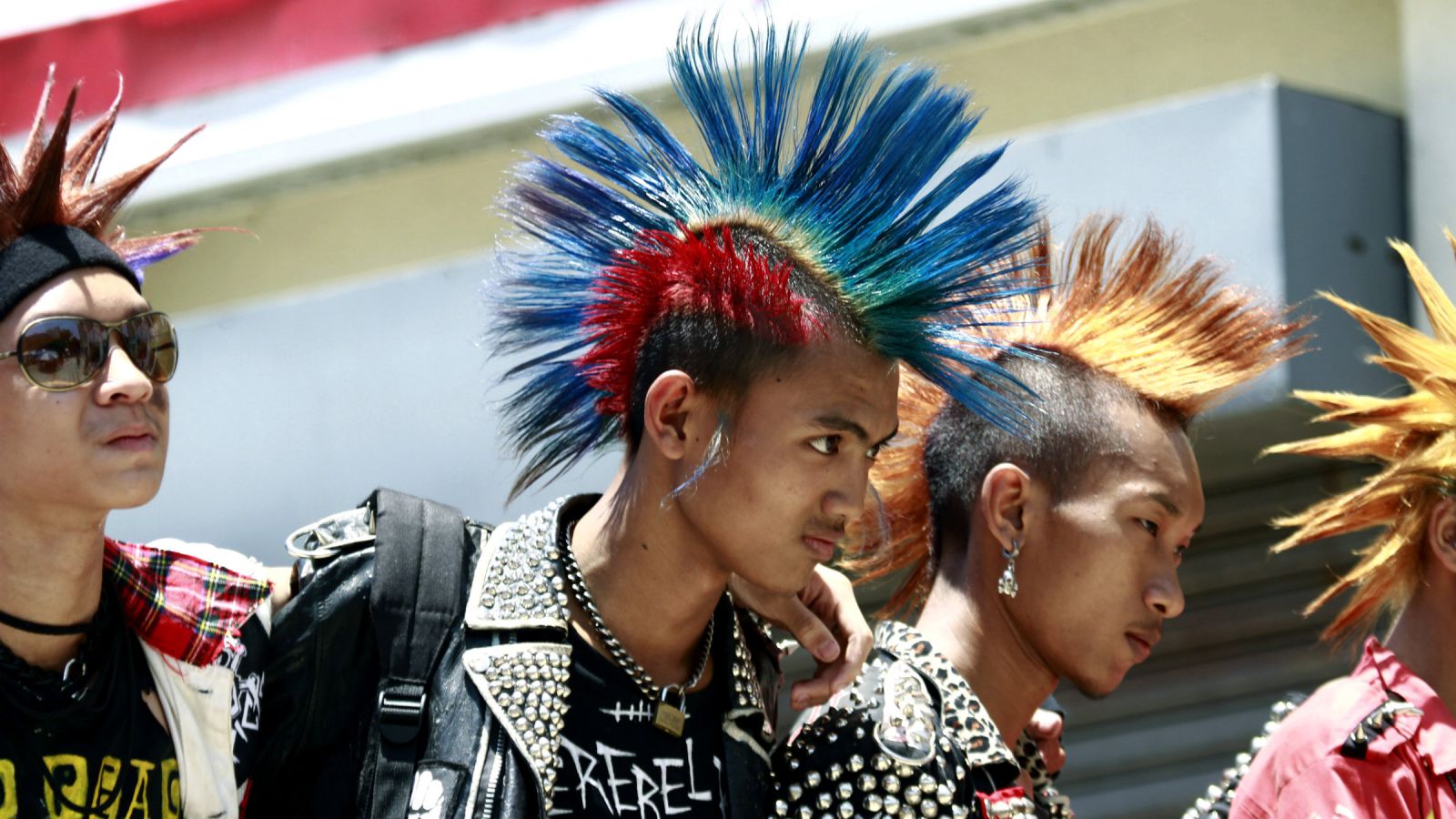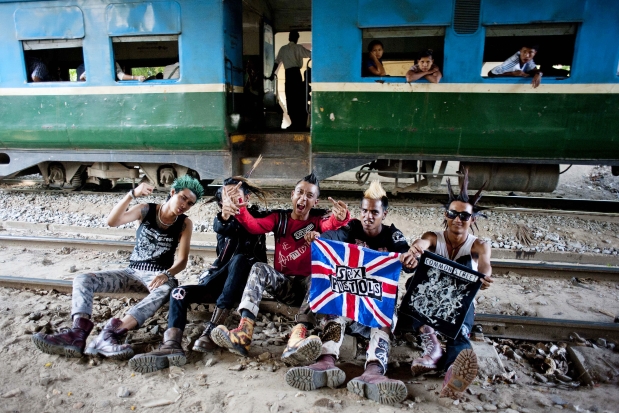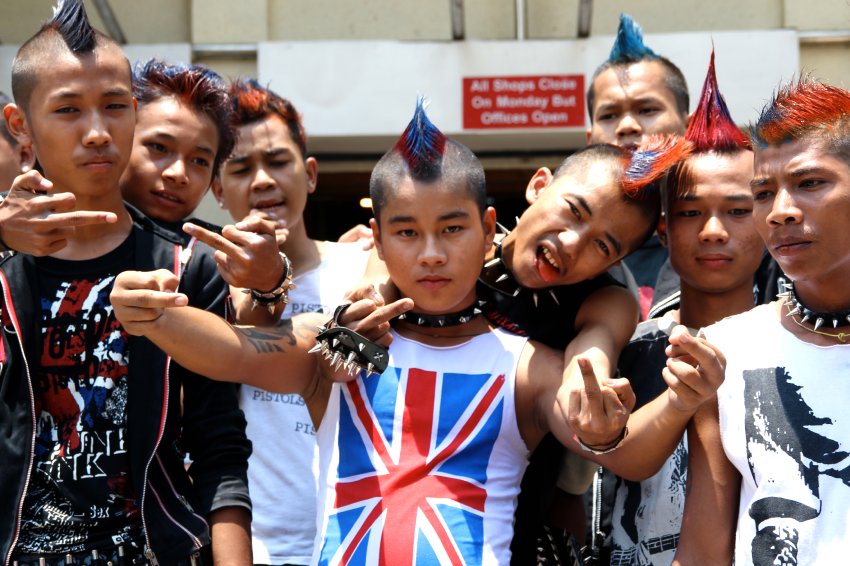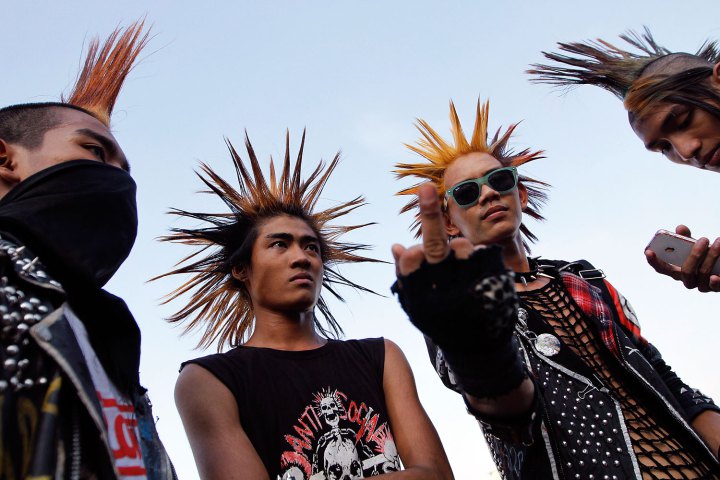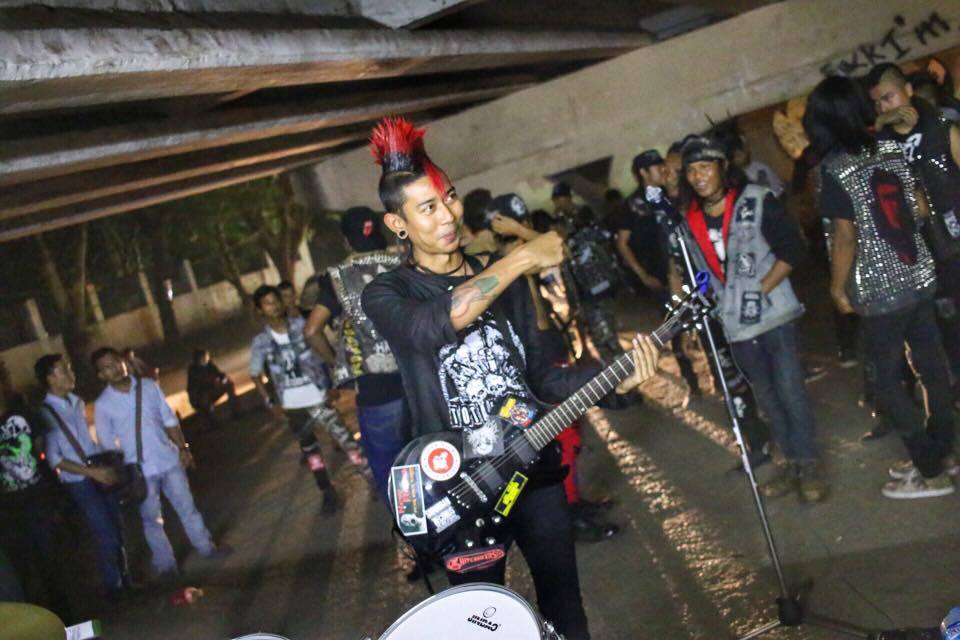 It's incredible and yet at the same time inevitable that the entire subculture started in the first place, all stemmed from frustration over a broken system. The history of Burmese punks was started when a group of kids got their hands on some tapes and CDs brought in by merchant ships while visiting the country and it all sort of grew from there to the point where a group of young punks are leading a revolutionary food program that genuinely assists the neediest people in the country. They've empowered themselves and their people – an idea that perhaps the west should take influence from. Particularly in the current political climate.