Remember earlier on this year when people kept throwing milkshakes at alt right politicians?
Featured Image VIA
Whilst this was kind of funny (come on it is funny, wherever you sit on the spectrum), the fact is that it isn't very democratic and wasn't actually that good an idea and probably more symptomatic of a broken Britain than you might have thought. Burger King have found this out the hard way, after a tweet they posted has been found to encourage anti social behaviour by the Advertisings Standards Agency and should not be repeated in its current form.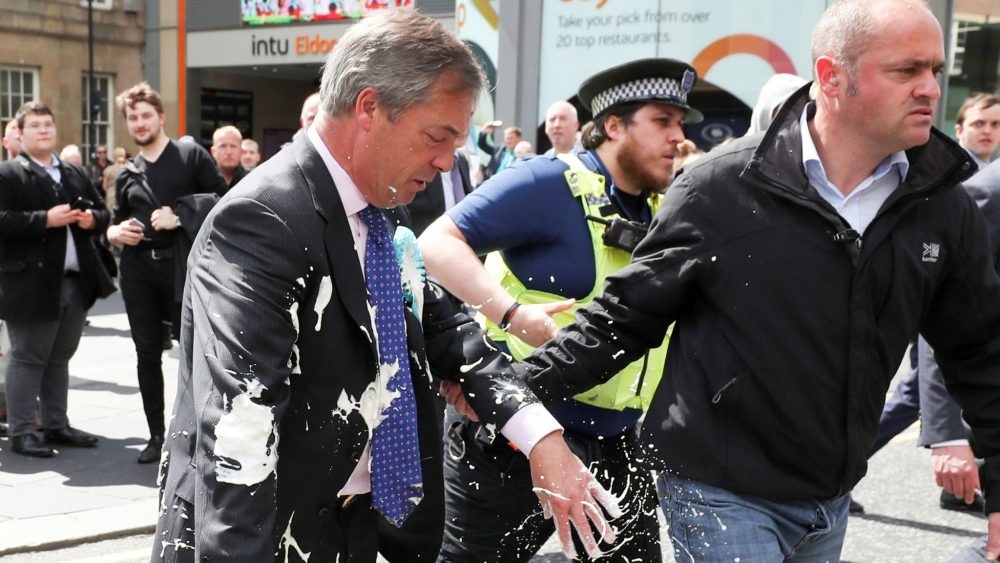 The tweet in question said the following: 'Dear people of Scotland. We're selling milkshakes all weekend. Have fun. Love BK. #justsaying'  – the problem was that it was posted a day after a McDonald's restaurant in Scotland was asked not to seek milkshakes for fear that they may be thrown at Nigel Farage. BK did follow up by saying 'We'd never endorse violence – or wasting our delicious milkshakes! So enjoy the weekend and please drink responsibly people.' but it was too little too late and they've now been fined and warned.
I suppose you should say that it serves them right because their attempts to tap into the woke liberal mindset out there may have been successful, but they have come at the expense of their commitment to a democratic society. They probably don't really care themselves as the publicity achieved probably offset that, but it is food for thought for the future isn't it?
For more of the same, check out Ricky Gervais' thoughts on the matter. Spot on I reckon.