Election fever is heating up – indeed this is the only day this week I haven't written about something dumb happening to do with the election, at least not yet – and the best brands with the best marketing teams out there are looking to capitalise on it with Burger King well and truly hitting a home run with this one.
Featured Image VIA
The famous fast food restaurant decided to park one of Boris Johnson's Routemaster buses outside Westminster today with the slogan that you can see above plastered along the side of it, obviously referencing his infamous lie during the Brexit campaign where he pledged £350 million a week to the NHS if we left the European Union. Obviously that hasn't happened and we're still expected to think there's no chance the NHS will be sold off and that Boris has our best interests at heart. Hmmmmm.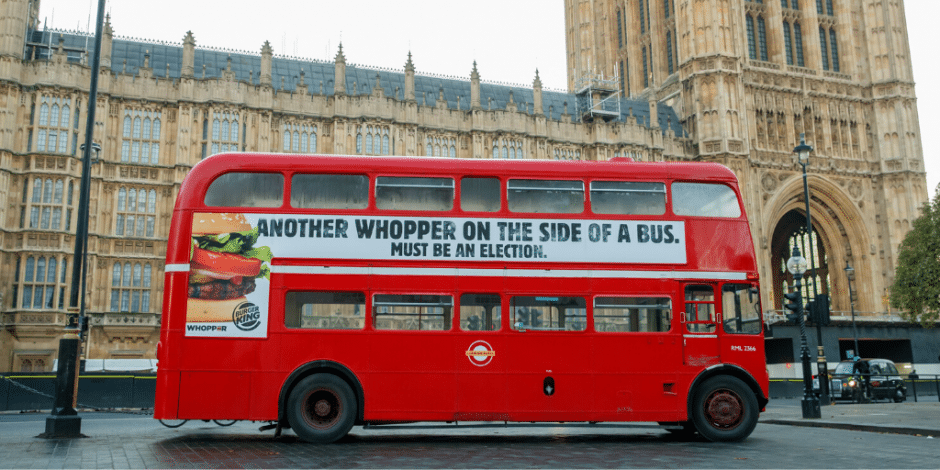 No real idea what's going to happen with the country in the future – who honestly could predict anything? – but fair play to Burger King because this advert has kinda made me want to tuck into a Whopper and that isn't something I don't think I've ever said before int he past. A+ stuff from the King.
For more of the same, check out the Burger King Whopperito – looks disgusting in reality.