'Breaking Bad' might have finished ten years ago, but it's testament to the cultural impact of the series that its two lead actors are being paid major bucks to reunite for a coveted Superbowl advert this year.
Featured Image VIA
Bryan Cranston and Aaron Paul will team up once again to advertise PopCorners – which I guess are some kind of Doritos style crisp – in a skit on fan favourite episode 'Four Days Out'. That's the one where they get trapped in the desert when the RV battery runs out. Classic.
Here's what Bryan Cranston had to say about the reunion: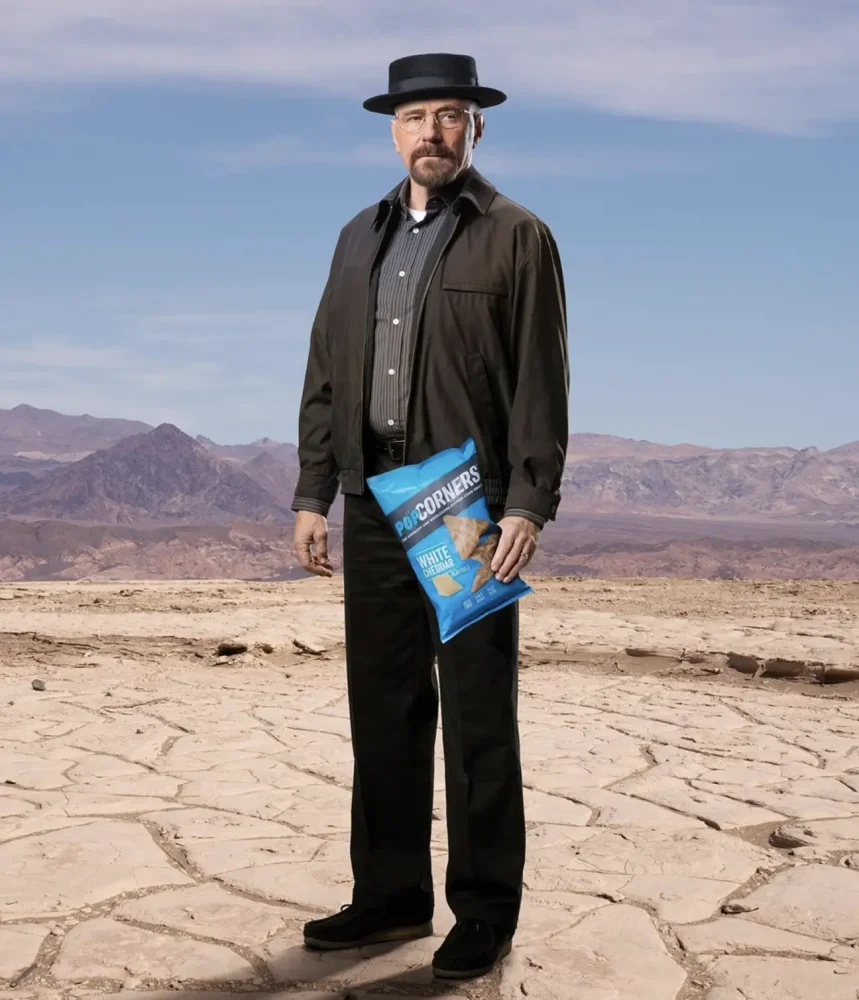 I went back as Walter White in the series Better Call Saul because it was appropriate, and I thought it would be fun to go back and see all the people and to wear those shoes and those glasses and the bald cap again,

I was like, 'yeah, I'll do that'. And then now we have a Super Bowl commercial for PopCorners, and it was so much fun to do.

Instead of crystal meth, we're baking these PopCorners [in the RV], and you know – it's a very tasty snack.
Lol that picture of Heisenberg is so goofy looking isn't it? Anyway, I think if Paul and Cranston agreed to do this then it'll probably be a pretty funny and worthwhile 30 second take on the characters as they won't want to tarnish their legacies, although I imagine that they're probably getting an astronomical fee for their time so maybe they aren't actually too bothered. Be interesting to see how it turns out anyway.
For more of the same, check out this artist detailing all the clothes that Walter White wore throughout 'Breaking Bad'. A lot cooler than it sounds, trust me.