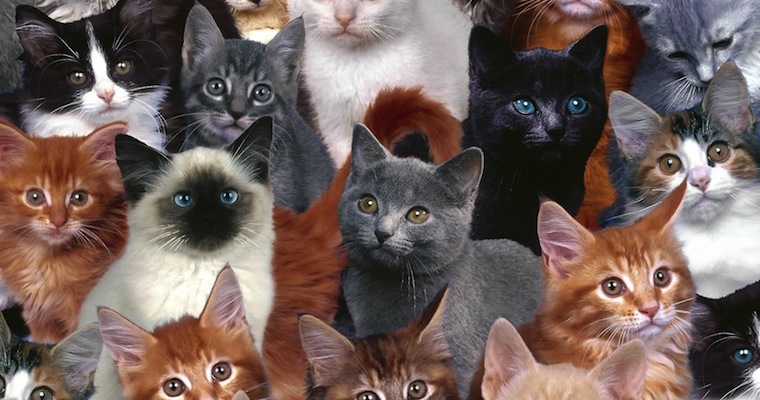 Everyone loves cats, and everyone loves mosh pits, so for those two reasons everybody's going to love this video.
Have you ever seen a cat in a mosh pit? Funnily enough, nor have I, but I've found the nearest thing to it.
For some unknown reason someone has decided to put some brutal hardcore music as the backing track to an extremely random video that features a shit loads of cats running and jumping on top of each other to get some food/their owner's attention/fvck knows what. Now I don't know why someone's decided to do this, and I don't know why this video even exists in the first place, but once you've watched it you can at least now say 'I've seen a video of what looks like a load of cats in a mosh pit'.
☛ Read Next: Parkour Dog
Check it:
[yframe url='http://www.youtube.com/watch?v=YL12P0Litfg']