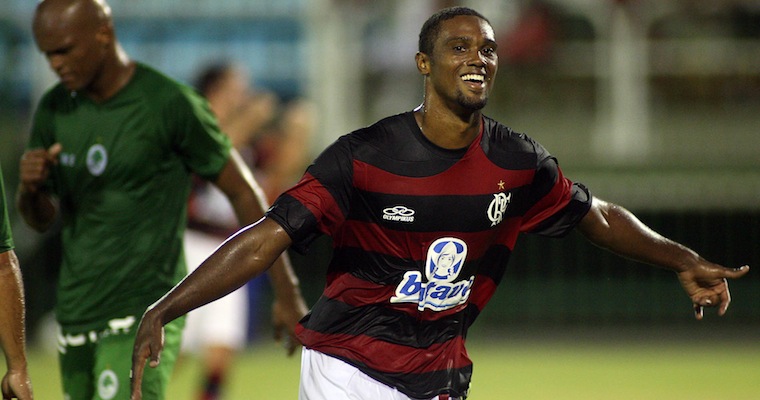 Bruno Mezenga is a sickhead, perhaps even more of a sickhead that Matias Urbano. Remember that cool goal Gianfranco Zola scored when he was playing for Chelsea against Norwich where the ball came in from the corner (I forget who took the corner) and the ball came into the near post and Zola ran towards it and flicked it in with the back of his right foot? Come on, everyone remembers that goal it was really awesome.
Anyway, this goal from Bruno Mezenga is similar but probably better. The ball gets hit back from a corner and the guy taking the corner flicks it back in to this Bruno Mezenga guy who, from a standing still position, jumps up in the air and kind of back heels it over the keeper and into the goal. The thing that I find so impressive about this goal is the sheer power that Bruno Mezenga manages to get on the shot. Like it looks like he hit it really hard and it must have been so hard to time it that perfectly and get it that hard especially in a serious match and not in a game of headers and volley or whatever. It's a wonder strike, plain and simple.
Bruno Mezenga's wonder goal happened in Serbian cup in match between Red Star Belgrade and Smeredevo, which Red Star Belgrade ended up winning 4-0. I'm not sure what division Smeredevo are in, but it sounds like they might be from the lower Serbian leagues if Red Star managed to batter them so hard. Having said that though it doesn't make Bruno Mezenga's goal any less impressive as I don't think I've ever really seen a goal like it ever. Zola's was similar sure but I just find the contact that Bruno Mezenga gets on this one phenomenal. I guess it will come as no surprise to most of you as well that Bruno Mezenga is Brazilian either. Bruno Mezenga, remember the name – he'll surely get a transfer to a big (ger) European club in a couple of seasons if he keeps scoring golazos like that one.
[yframe url='http://www.youtube.com/watch?v=sNUwXMfkOvg']