Now that people who grew up in the 90s are reaching positions of power where they can actually get stuff done that have a lasting effect on the world, we're going to see a lot more of our heroes from the 90s immortalised in the form of statues and artefacts. Up first (hopefully) is Notorious B.I.G.
Images VIA
The Hip Hop Hall Of Fame is hoping to pay tribute to Biggy by erecting a bronze statue of his face in Brooklyn, near his Bedford-Stuyvesant neighbourhood. Here's what museum creator JT Thomas had to say about it:
This cultural arts attraction will surely be a tourist and economic draw as fans and tourists from around the world come to visit the Biggie Memorial.

In order to complete the statute, make it look fancy, and donate to the Christopher Wallace Memorial Foundation, the museum needs $35,000. This is why we've started the Biggie Memorial Project crowd funding page.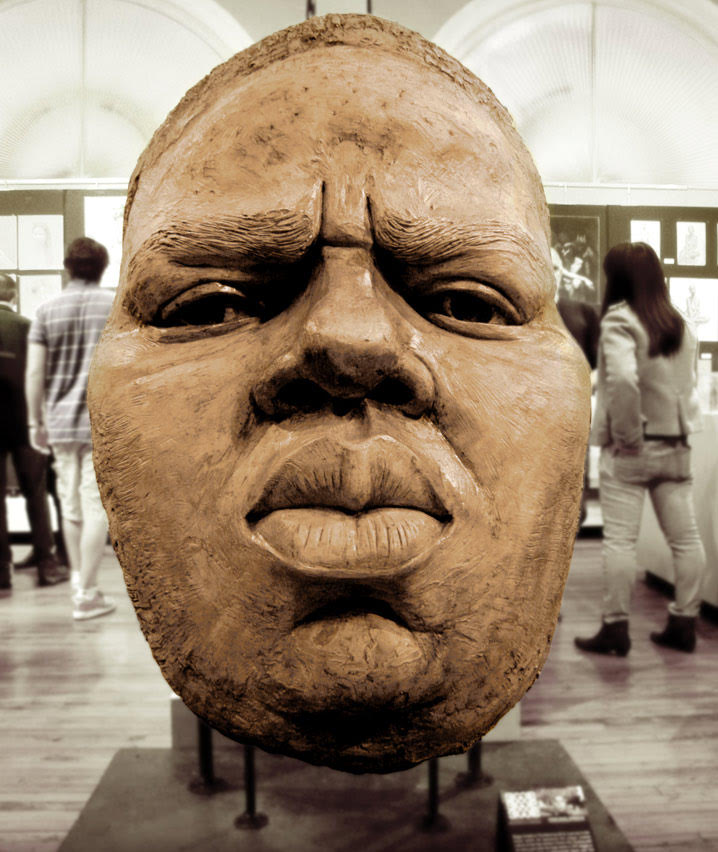 As of now, the crowdfunder has only raised $725 of their target despite being online for 28 days, so it looks like Brooklyn probably won't be getting that statue any time soon. That's kind of a bummer because I think it would be a great addition to a neighbourhood that could probably do it and deserves to be remembered as Notorious B.I.G.'s hometown. The statue looks dope too.
If you've got a spare couple of bucks then donate and whenever you visit New York you can say that you helped fund that statute. You know whoever you're with is gonna be impressed.
For more Notorious B.I.G., check out his autopsy report.