'Summerslam' happened last night, and it was long. Very long. The biggest story of the night though was the ending of Brock Lesnar vs. Randy Orton, in which Lesnar beat the shit out of Orton so hard you nearly forgot this was a scripted wrestling match.
Featured Image VIA
Towards the end of the match, Lesnar went into full UFC mode and smashed Orton with a couple elbows to the head that busted him open and left him needing 10 staples.
Listen to the crack here:
Another look:
Orton was left looking like this: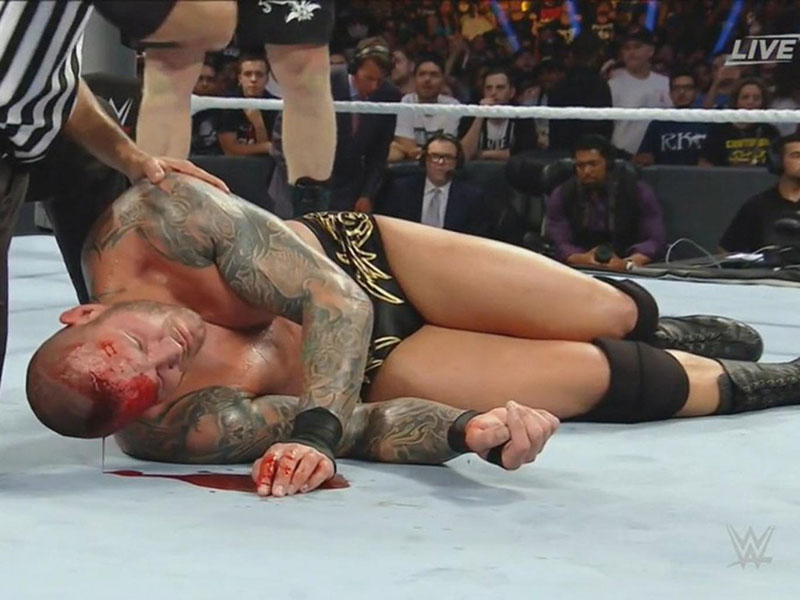 A lot of news outlets seem to think Lesnar went off-script because he's just that much of a nutcase. I think they just wanted to book a brutal match with a TKO finish (has that ever happened before in wrestling?) especially after the Diaz/McGregor bloodbath the night before. Also to remind us that Lesnar is on another level to the rest of the roster.
Hopefully Orton is OK anyways.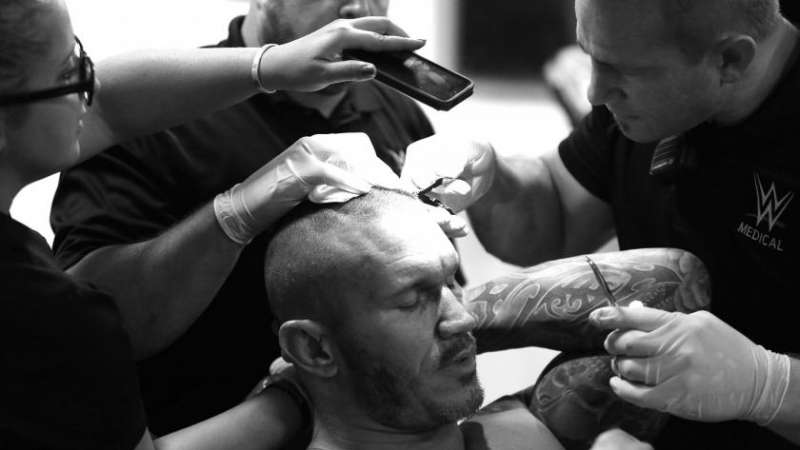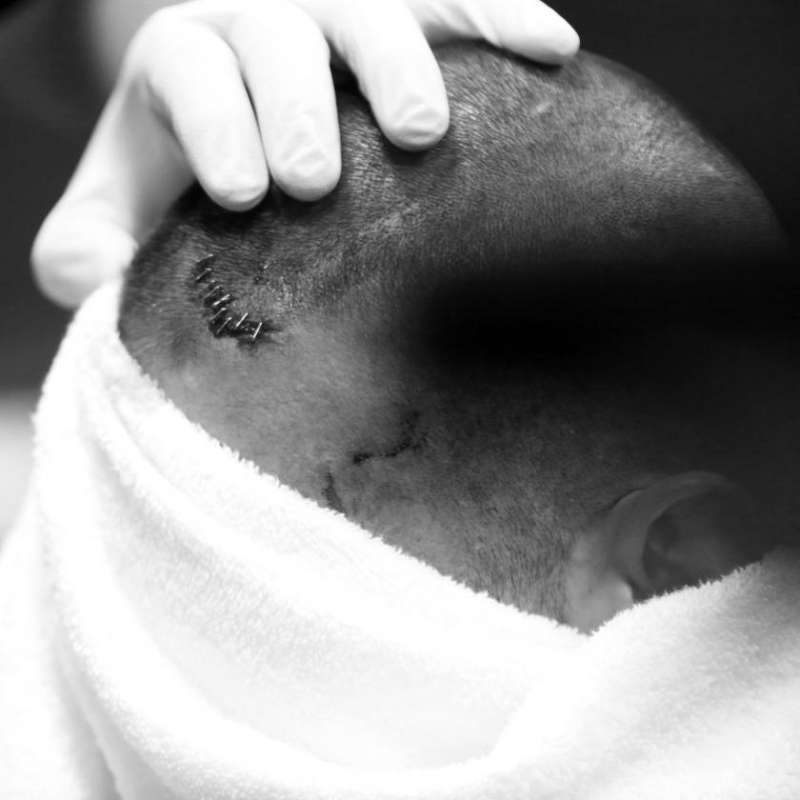 For a look at Brock Lesnar's first TV appearance in which he absolutely destroyed little Spike Dudley, click HERE.