Obviously one of the most shocking moments of last year's Wrestlemania was when Brock Lesnar managed to pin the Undertaker clean and end his undefeated streak, but news is now coming to light that Brock Lesnar wanted no part of this and actually begged Vince McMahon not to be the man to end Undertaker's legendary run.
It was revealed fairly shortly afterwards that Undertaker actually handpicked Brock to end the streak, but it's still pretty surprising that Brock wanted no part of it. The news came to light during an evening with Shawn Michaels in Manchester, where the legendary showstopper was joined by good ol' JR for a Q & A session.
Here's what a reporter for Wrestling Inc had to say about the event:
Featured Image VIA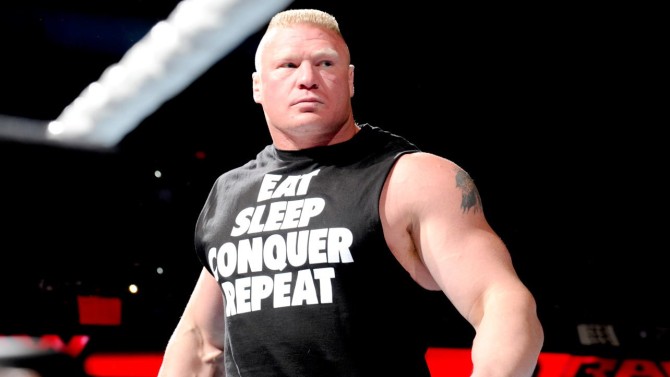 Image VIA
The Undertaker's undefeated WrestleMania streak ending is discussed, and Michaels admits that he wasn't a fan of the decision, and neither was JR. JR talked about Brock Lesnar not wanting to beat the streak and asking to lose the match, but the decision had been made. Shawn talks about how he was suppose to be part of a team of former champions who went out to the ring to celebrate with Daniel Bryan over his title win at WrestleMania XXX, but HBK refused after the way the crowd reacted after Brock's victory, so he left the Superdome early.
Well, there you have it. In fairness to Vince, The Undertaker and the WWE, Brock has developed into an absolute monster since Wrestlemania and beating the Undertaker was probably the first step in achieving this and making it believable – as was his decimation of John Cena at Summerslam – so it looks like a good business decision. It's certainly one that will be remembered in WWE history forever and you have to hand it to the guys in charge that they let Brock take the momentum from it and run with it, truly establishing him as one of the major badasses in WWE right now. Good work.
If that bums you out still though, check out these pictures from the Undertaker and Mankind's epic 1998 Hell In A Cell match.