A British DJ accused of killing a Bali policeman was forced to kiss his girlfriend and mime stabbing the officer during a disturbing reenactment, which was meant for court evidence.
Images VIA
David Taylor from Stoke Newington recently confessed to being involved in a confrontation with the copper due to his girlfriend's missing purse, but has outright denied killing him.
He was arrested two days after the body of the officer, Wayan Sudarsa, was found face down in the beach near Pullman Hotel in Kuta. His girlfriend, Sara Taylor, was also taken into police custody.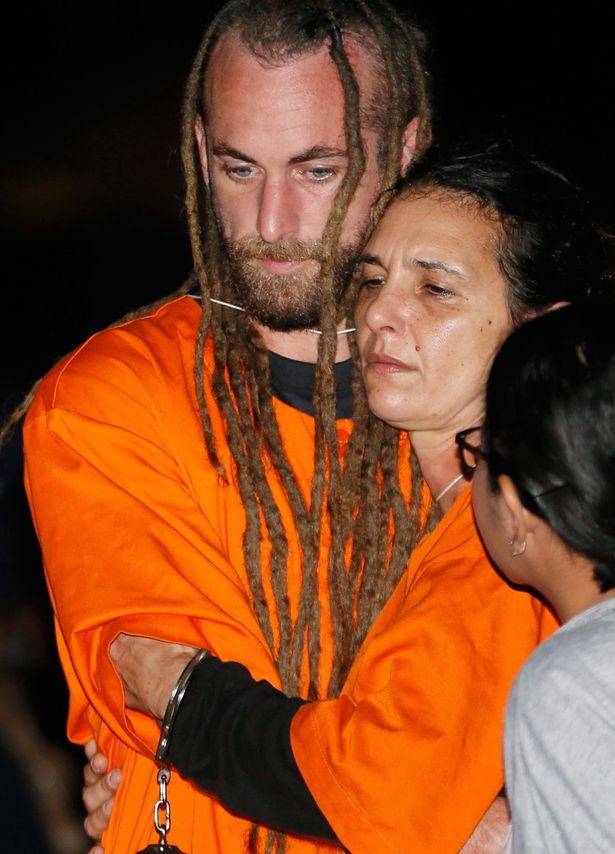 The disturbing practice of reenacting a murder is carried out in many countries in Asia, and so at 4am this morning, the pair were forced to retrace their steps in the view of the world's media. Police were yelling instructions over a microphone.
Both were wearing orange overalls as they were made to kiss each other and then David was made to pretend to stab the policeman using an empty beer bottle, while the pair were involved in a struggle and a fight. The officer directing the scenes instructed:
David fell and became involved in a fight with the victim.

Victim and David hitting each other and struggling.

David smashed the bottle to the back of victim's head until it shattered.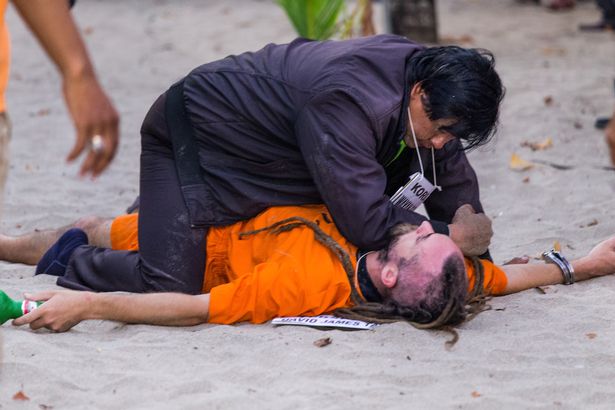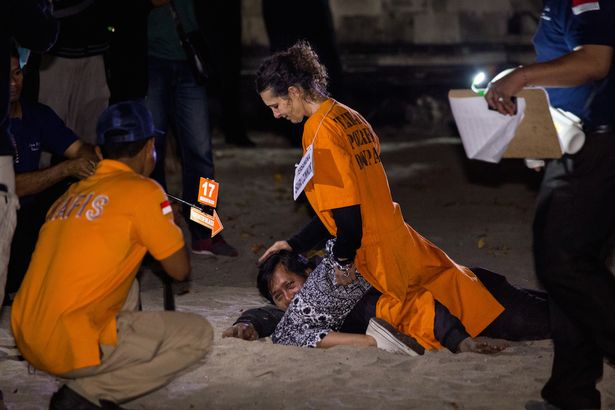 The whole point of the reenactment is to determine who is telling the truth or not, and currently there are gaps in both sides of the stories.
It's a pretty fucked up thing for everyone involved to replay the incident if you ask me. I've seen it happen in movies like 'Lady Vengeance' but to see it unfold in real life is unreal – particularly for the relatives of the deceased victim. Surely interviewing and forensic investigation is a far more thorough method?
David, a musician from the UK known as 'DJ Nutzo', faces up to 15 years in an Indonesian prison if he is found guilty. Brutal.
If that does happen, hopefully it won't be anywhere near as bad as these god awful Filipino prisons.