One of the dumber news stories we've been covering in the past few weeks is Elon Musk's insistence that British diver Vernon Unsworth is in fact a paedophile without providing any actual evidence to support this claim and it seems like it's escalated a whole bunch since yesterday.
Images VIA
That was because Buzzfeed published emails between Musk and themselves yesterday in which Musk calls Unsworth a child rapist and proclaims that he wishes that he sued him. Well, ask and ye shall receive as Unsworth has today revealed that he's planning on suing Musk for defamation of character in not one country but three – the UK, US and Thailand aiming to eventually get him thrown in jail as this crime comes with a prison sentence in Thailand if convicted.
Here's what Mark Stephens – Unsworth's lawyer – had to say about the situation: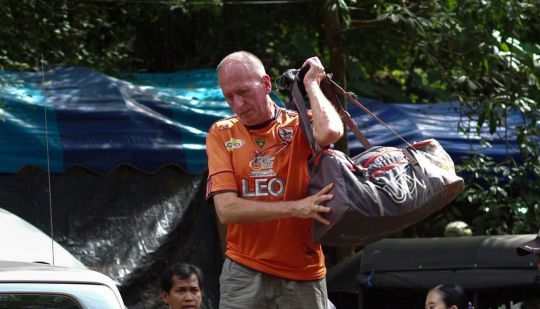 Just as we get a series of legal proceedings drafted, Mr Musk adds another libel to it.

This has been going since July and he has not produced a scintilla of evidence. He may have money but he does not seem to have much class.
I mean it does kinda sound like they're going for it there doesn't it? Whether or not they're actually going to get anywhere up against Musk's billions is another thing entirely, but it's nice to see that they're willing to try. Just hope it doesn't end up that Musk was right and the guy actually is a paedophile. That would be the worst possible outcome.
If you missed the Buzzfeed emails yesterday, click here. Well worth a read.