I'm fairly sure that anyone who was into craft beer (re: everyone) was pretty gutted to hear that BrewDog was opening up a craft beer hotel over in Columbus a while back and not in the UK, but their wishes have finally come true as BrewDog have finally announced that they're looking to build a similar establishment in London.
Images VIA
The announcement was made to all of the Equity Punks – their shareholder fans – saying the following: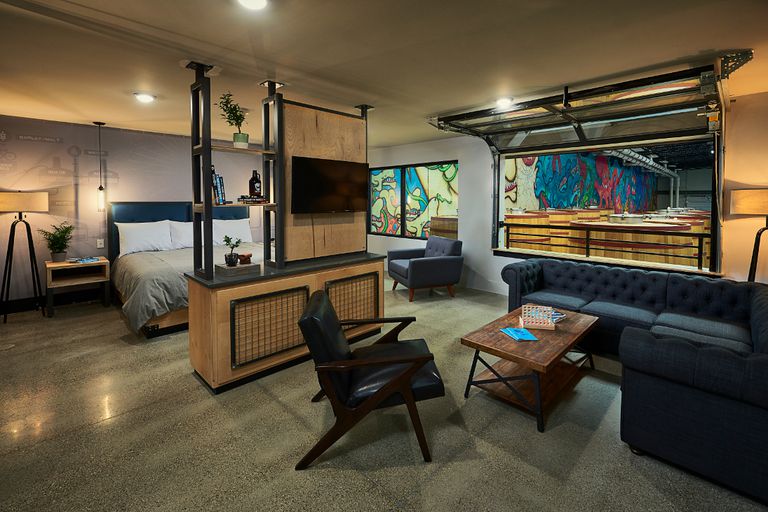 We are actively hunting for an epic site at the moment.

Once we have opened up you guys will be able to stay for the ultimate pit stop on a visit to the capital and its amazing craft beer scene – but it will be packed with so many cool beer-related features you will never want to leave.

Nothing is off limits at the moment – once we find a location we will make our London hotel every bit as amazing as the one on the other side of the Atlantic.

All rooms in the DogHouse London will have fresh craft beer you can pour for yourself in each room – and our now iconic shower-beer fridges will also feature.
They're also asking for the Equity Punks to come up with some ideas for perks, with one of the most popular being an IPA jacuzzi, which they bizarrely seem to be entertaining the idea of. As cool as that sounds though, I'm pretty sure it would be kinda rank sitting in warm IPA and having it bubble around you and get in your eyes and clothes. Probably wouldn't even taste nice when some inevitably wound up in your mouth either.
Not sure if I'm gonna give it the thumbs up, but I suppose it would be cool to check out. Rooms at the one in Ohio are $162 a night for a double though, so I'm dreading thinking what it would cost for a room in London, even if it does have all these sick perks. Just saying.
For more of the same, check out the extreme jacuzzi trend. Ridiculous.