The last surviving search and rescue dog that sniffed out Ground Zero for trapped survivors after the 9/11 terrorist attacks has died.
Featured Image VIA
Bretagne, a 16-year-old retriever, was euthanised on Monday at the vets.
In her final weeks, Bretagne spent most of her time at home completing a bucket list made by owners Denise Corliss and her husband Randy. That included taking Bretagne to schools to meet young kids.
Bretagne's career as a search dog began at Ground Zero when she was 2 years old. She joined 300 search dogs in the first wave of first responders at the disaster site.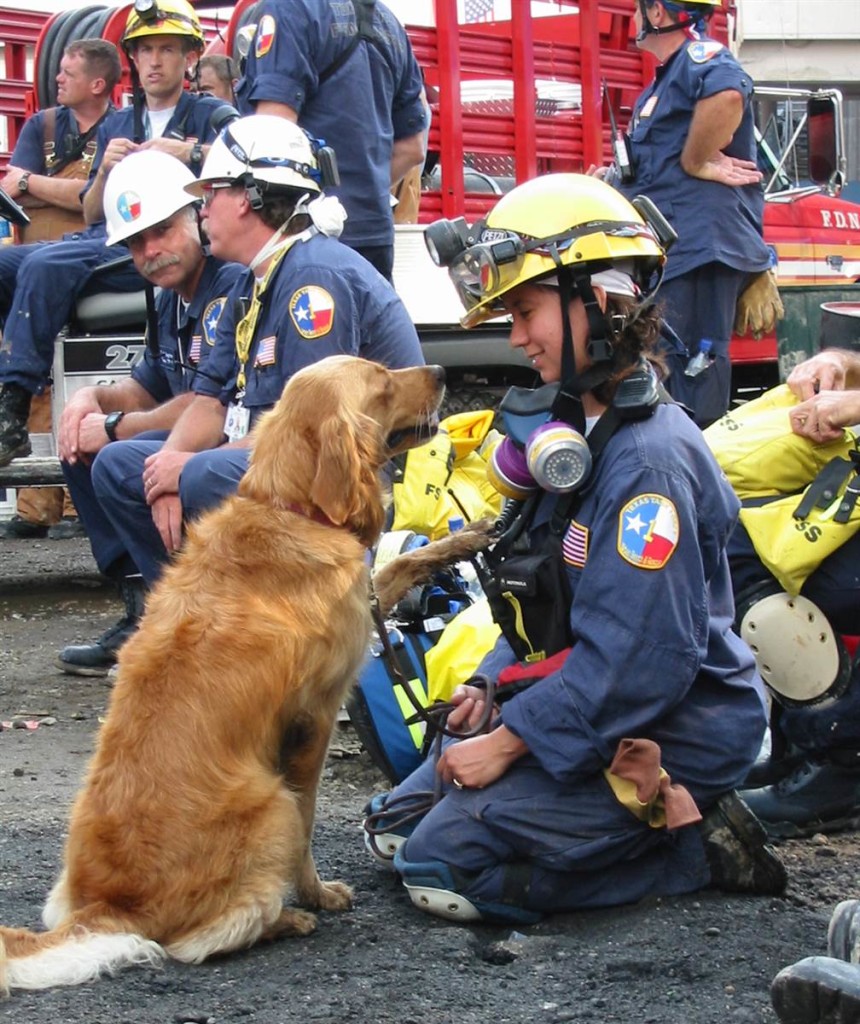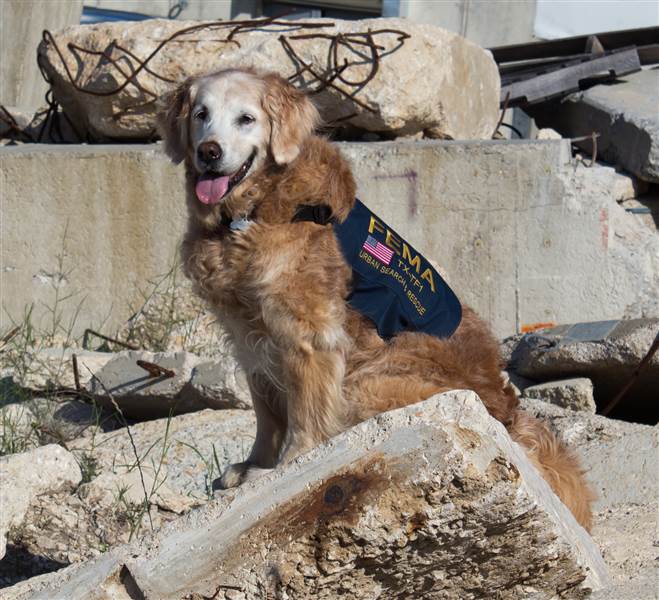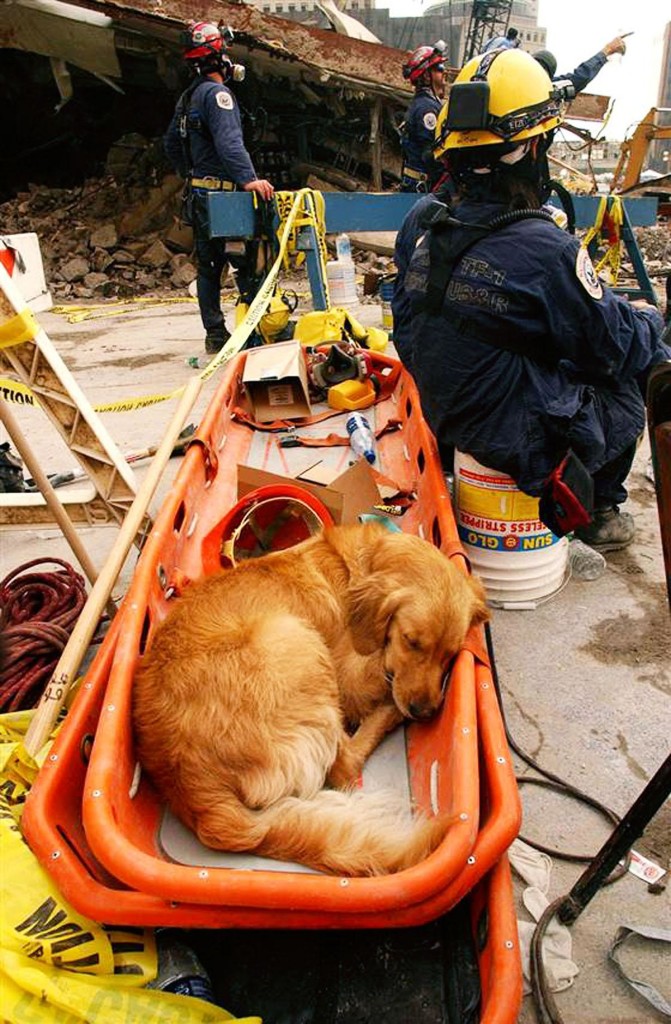 It's horrible when any dog passes away, let alone one that was a hero during one of the worst days of modern times. A solid reminder that it wasn't just humans who gave their time and energy on that tragic day, but dogs too. You have to say that in hindsight, as much as we bash the Americans for others things, they did bounce back from 9/11 with incredible resilience.
Here she is getting a hero's salute during her last visit to the vet. God it's dusty in here: