If you're anything like anyone else in the world, then you would have woken up today to hear about the horrific scenes over in Christchurch, where over 40 people are dead and at least 20 are injured after gunmen opened fire on two of the biggest mosques in the city.
Featured Image VIA 
Three men and one woman are in custody at the moment with the only one so far being identified as Brenton Tarrant after he live streamed the massacre on his Facebook page. Obviously we're not going to show you footage of that shows him firing off 205 rounds of ammunition in the mosque and murdering a load of people, but it isn't that hard to find if you want to see it. I wouldn't recommend it though because it really is harrowing.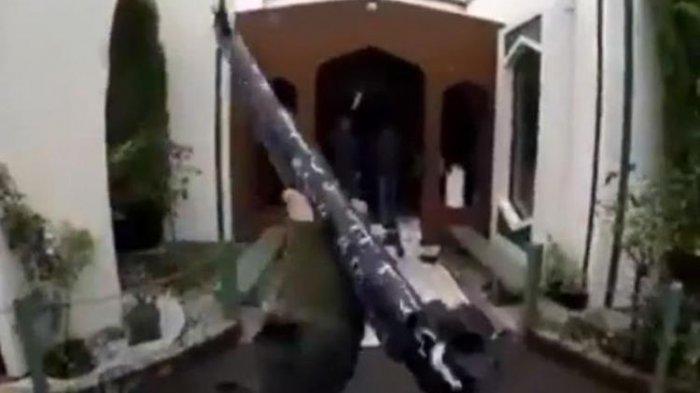 There isn't much information known about Tarrant yet, but we do know that he was a 28 year old Australian right wing extremist who even recently commented on his Facebook that he was in New Zealand whilst he planned and trained an attack. His Facebook profile describes him as the following:
I am just an ordinary white man, 28 years old.

Born in Australia to a working class, low income family.

My parents are of Scottish, Irish and English stock.

I had a regular childhood, without any great issues.

I had little interest in education during my schooling, barely achieving a passing grade.
He also recently posted a manifesto on Facebook which has been described as a racist diatribe, calling immigration 'white genocide' and threatening to carry out an attack to avenge deaths caused by thousands of foreign invaders. He also questioned how many mass shooters are soon forgotten, which is why he wrote the names of a bunch of them on his guns as he carried out the attack. A truly sick individual.
Thoughts and prayers go out to everyone affected in this tragedy. Not even gonna link to something at the end of this because I feel so sick typing it.