Late last week there was a massive development in the Making A Murderer saga when it was announced that Brendan Dassey's conviction had been overturned and he was now free to leave prison and catch up on all those Wrestlemanias he missed.
Featured Image VIA
Well after celebrating the news over the weekend, Brendan's mum Barb might want to hit up the laser removal clinic, because just half an hour before the judge ordered Brendan's release, she went and got this done: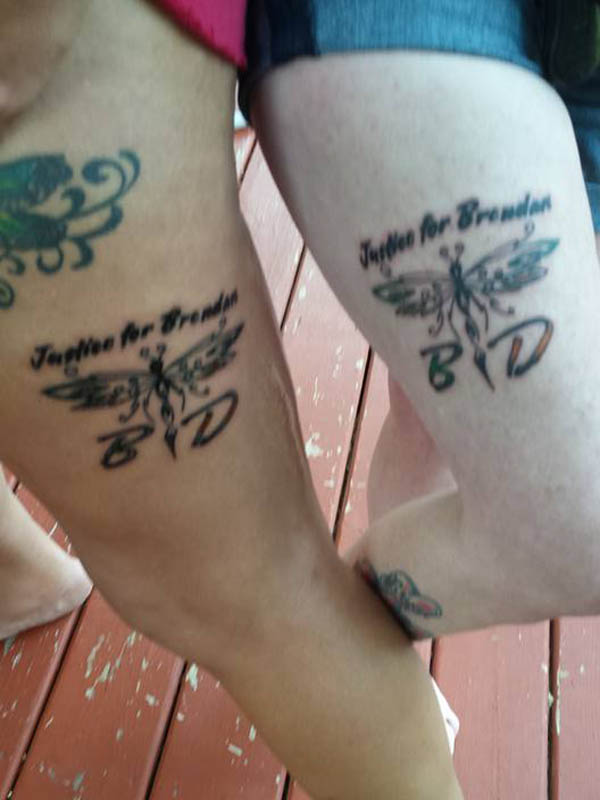 Yup, that's a 'Justice For Brendan' tattoo complete with butterfly design across BOTH thighs.
The timing is pretty astonishing, and Barb apparently told TMZ that she thinks getting the tattoo was a "good luck charm of sorts" and "contributed to Brendan's sudden good fortune".
Brendan was initially found guilty of the first degree murder, second degree sexual assault and mutilation of a corpse of Teresa Hallbach in 2005 alongside his uncle Steven, who remains in prison.
This story is being sold as though Brendan's mum had NO IDEA he was about to get released, so that's pretty amazing if true. If her cameos in Making A Murderer are any indication, she doesn't have a clue about anything so I guess she just wanted to get a weird, trashy tattoo for her son. Surely 'Free Brendan' would have been better than 'Justice For Brendan' though, and not on your thighs FFS.
If you're curious as to what Brendan looks like now – 1o years on from his conviction – click HERE.