Most of us reading this have probably never been homeless in our lives and have never had to suffer the ignominy of begging for change or sleeping on the streets.
Images VIA 
Unfortunately that isn't true of everyone and in particular London is suffering from an influx of homeless people since the turn of the decade, with the number increasing from 3673 in 2009/10 to 7500 in 2016. Many of these people don't have access to food which is why homeless activist Michelle Clark has decided to start the Breakfast In A Bag Initiative:
 It dawned on me earlier this year that despite there being several soup kitchens feeding London's homeless in the evenings, no one was providing breakfasts

For just £3, a homeless person will receive cereal or porridge, milk, fresh fruit, a cereal bar or similar, fruit juice and biscuits, together with disposable cutlery and a bowl.

We rely heavily on donations, every pound buys a pot of porridge for someone or a couple of energy bars.

Quite simply the more donations we receive, however small, the more breakfasts I can hand over.

People are realising that by donating just £3 to us they're buying a homeless person a healthy breakfast, all for the same price as a coffee and for much less than a pint!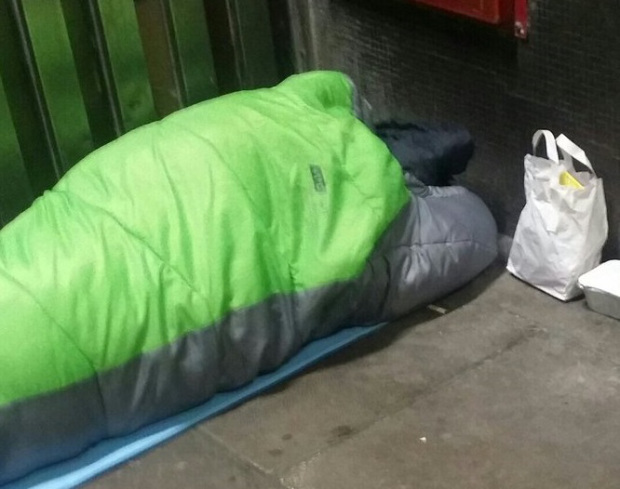 She's got a point there – what's £3 really going to help you do when it could seriously help someone start their day who is way less fortunate than you? I'm not expecting everyone to donate every day, but give it some thought and throw them some coin because it really could make a difference.
A number of supermarkets and food manufacturers are helping out with the scheme, along with celebrities like Al Murray and Reginald D Hunter, Ian Danter from national radio, actress Linda Robson, Labour MP Jess Phillips and BBC's Nick Knowles so you'll be in esteemed company if you choose to donate. Hopefully all this current support will enable the scheme to grow and really help eradicate the homeless problem in the capital and the rest of the country. Here's hoping.
If you're still not convinced, check out these incredibly intimate portraits of homeless people that are guaranteed to crack your soul. Seriously.