Every now and then we read stories about some religious people doing bat-shit crazy things, but this has to be up there with the most ridiculous and depraved I've ever seen. Pastor Valdeci Sobrino Picanto apparently managed to convince his followers that his man juice contained "holy milk".
Now, I'm sure a few lads probably have their own methods of convincing a woman to participate, but this guy must surely win the award for the most original. As comical as the whole thing sounds, it's quite a serious issue because some gullible people were seemingly taken in by his claim and were abused in the process. One of his victims testified that the pastor claimed his penis was "blessed", and that "the lord had consecrated him with the divine milk of the holy spirit," and that they had to perform oral sex on him and taste his semen in order to be evangelized. One of his victims describes:
"He has convinced us that only God could come into our lives through our mouth and that's why he would do what he did. Often, after worship, pastor Valdeci would take us to the where the funds were kept at the back of the Church and asked us to have Oral sex with him until the Holy Spirit would come through ejaculation."
☛ Watch Next: Jake From Two And A Half Men Has Become A Devout Christian, And Is Telling People To Stop Watching The Show
I find it incredibly difficult to think that people could actually fall for such madness. I mean, your pastor or priest tells you that his penis contains holy milk, and that to become evangelized you have to taste the sacred milk of the holy spirit, and you just say "Ok, let's do this." Religion can breed such gullibility in people sometimes. Actually, I suppose gullibility is one of the founding pillars of religion, but it still never ceases to amaze me how much people are willing to believe in search of enlightenment or heaven or whatever particular imaginary thing it is they're looking for. Humans are stupid.
The pastor has now been arrested on charges of "deceiving the faithful by using the name of the holy spirit," or something along those lines. Word has it that he intends to continue spreading the "holy spirit" in jail. I can think of several one liners and witty comments for this story, but I think I'll refrain for now and leave it to you sick chirpsers to come up with some of your own.
☛ Or Watch This Next: Science Vs Religion — Round 27
Here's a picture of Pastor Valdeci Sobrino Picanto offering to evangelise the cameraman. He's like a dog with bone. A bone full of holy milk.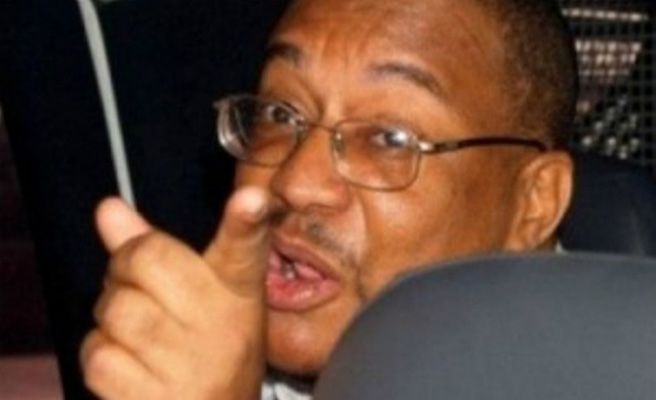 ☛ Then Check This: Orthodox Jews Use Gadgets To Dodge Mad Sabbath Rules