No biggie — just a few buildings burning down, a mass robbery on Copacabana beach and basically complete and utter chaos as they struggle to come to terms with getting their butts absolutely handed to them by the Germans: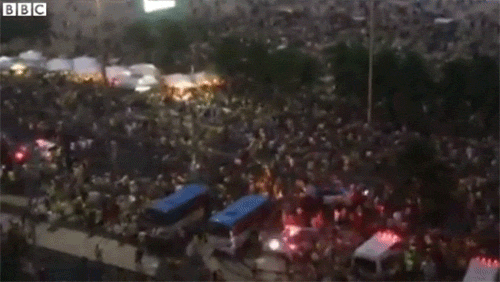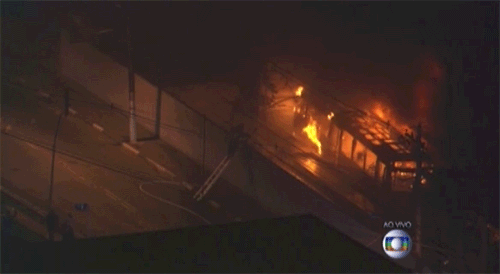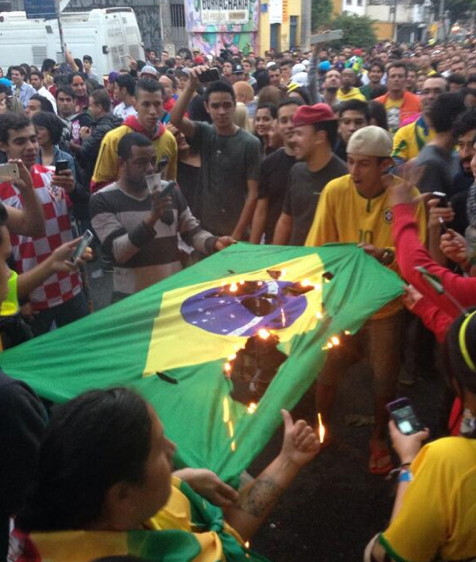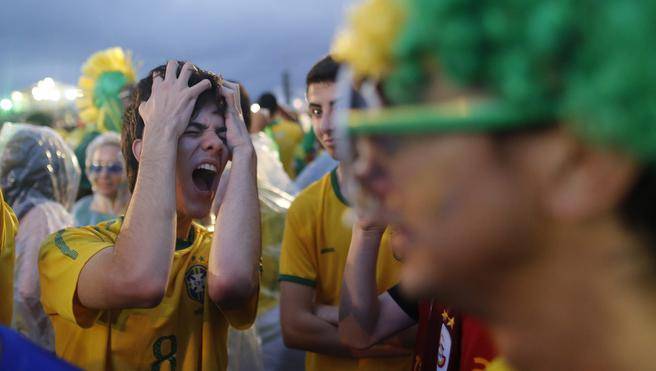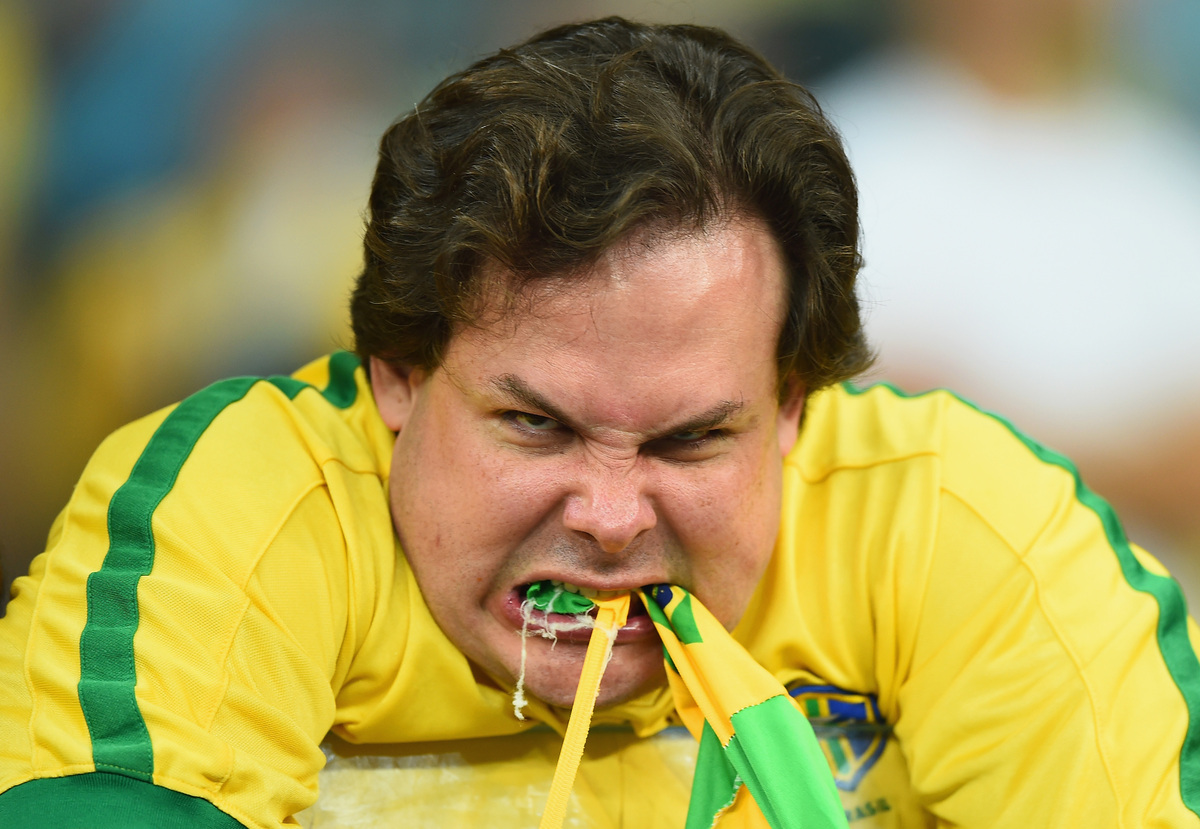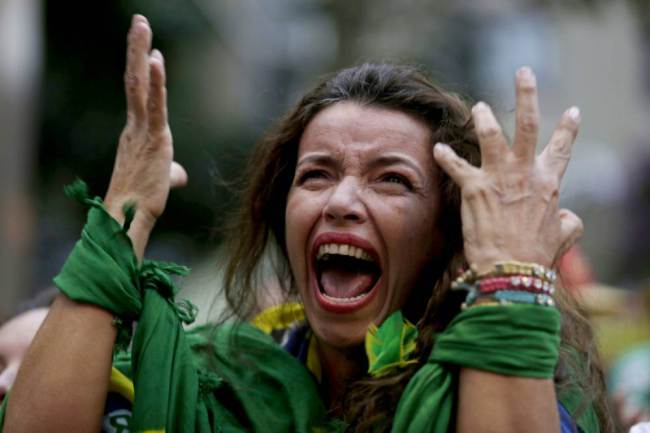 Just escaped hectic gunfire on copacabana beach #copacabana #rio gun men opened fire on fanfest

– Lance Santos (@Lance_News) July 8, 2014
Was watching in Copacabana. Had to leave: violence, mobs, chaos. Brazil was not ready to lose this World Cup – Nicolás Cantor (@Nicocantor1) July 8, 2014
Evrythng was calm til 5th goal then everyone went wild. Copacabana chaos during rainy Rio night. Cops hitting fans, fans fighting thmselves – Nicolás Cantor (@Nicocantor1) July 8, 2014
Was at the Copacabana fan fest. Loud bangs nearby, people claimed gunfire. We ran. Hope it was a false alarm. Incredibly frightening.

– Dan O'Hagan (@danohagan) July 8, 2014
P.S. Don't care how badly your country loses at anything, burning your flag in public is completely sad and fucked up.