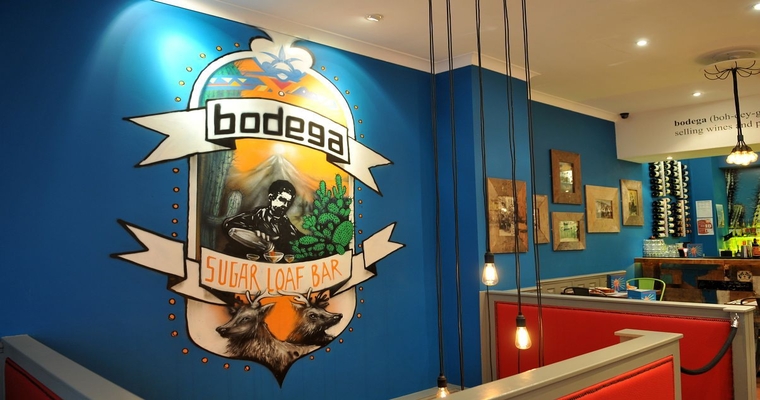 A few days ago, TIMW_BRAP found himself back in his hometown of Birmingham and he dropped me a text to see if I fancied going for a few beers with him. I had recently landed a job in Birmingham's Jewellery Quarter, and suggested that I meet him in the city centre and we could grab something to eat. I'd heard good things about this South American restaurant Bodega from a bunch of my friends and was eager to check it out.
Bodega is located on Bennett's Hill, which is a little side street about 5-10 minutes walk from the Bullring shopping centre. While essentially situated right in the heart of the city, Bennett's Hill is still secluded enough to retain some of that hidden-gem sensibility.
When we got there, I realised that I had forgotten it was MAD THURSDAY – and the restaurant looked fit to burst, with people literally spilling out onto the street. Speaking with the kindly host, she told us that the only table they currently had was reserved but if we could eat within an hour then we were welcome to have it. She was so eager to fill our bellies with tasty Latin grub that she even suggested that we could sit downstairs in the bar with the food on our laps. I found this willingness to seat us endearing, and we gladly accepted the reserved table.
The atmosphere in Bodega was very relaxed, but even as early as 7PM the place was absolutely buzzing. I usually get quite anxious in busy places – especially when I'm eating – but I felt really comfortable the whole time. Granted, next to the all the suits and party dresses looking to kick off their four-day weekend with some frijoles, I felt a touch underdressed in a t-shirt of some cool wolves howling at the moon, but everyone was friendly, spirits were high, and I wasn't feeling too self-conscious.
On Tim's recommendation we ordered a couple of Quilmes – a refreshing and flavoursome beer imported from Argentina. Just a couple of weeks ago, Tim was fortunate enough to be knocking back some Quilmes in Argentina with his buddies, so he got a cool little nostalgic buzz from it and it served only to heighten what was already a great atmosphere.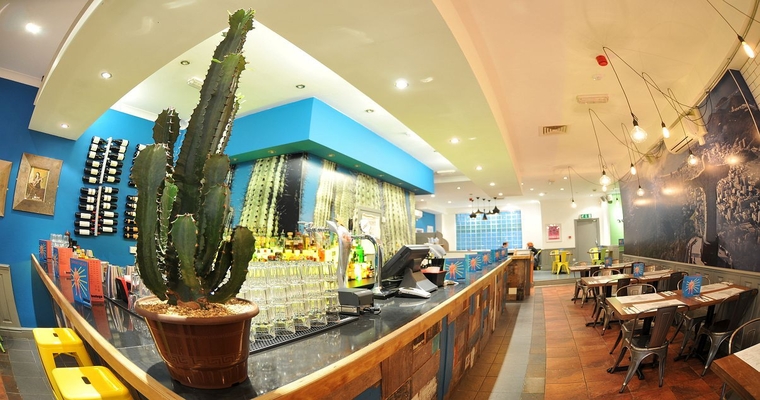 To start, we ordered the sharer size nachos, because you've just gotta have the nachos, right? They came really quickly and were just great. They were thick, crispy, and coated in a delicious blend of spices, topped with cheese, salsa, soured cream, guacamole, and jalapenos – the works. None of that Doritos shit here, bud. They just put me in a really good mood and we polished them off pretty swiftly, while we talked about how good they were. My only gripe was that I really wanted more nachos. They weren't stingy with the portions at all, but they were just so good that I didn't want it to end. But it ended, and along came our main course.
I must admit that with the restaurant heaving I thought that the food may take a while to arrive, but my fears were quashed as no sooner did the waitress clear our nacho crumbs away, than we were presented with two of The Bodega Burritos. Though the menu was really diverse, I guess we were just both in the burrito zone or something.
The Bodega Burrito differs form the regular street food burrito in that it comes with sweet potato fries and a side salad. I don't remember if the salad was dressed, but I don't think it was as I kind of remember thinking, 'yeah, it'd be cool if this salad were dressed'. But that said, I feel like if I'd have asked for some dressing then the guys at Bodega would've hooked me up and truthfully, if I'm that concerned about whether my salad is dressed or not then that's probably more my issue than anything to do with the restaurant. The sweet potato fries were great – literally not a bad word to say about those guys. You also get a few dips to help spice things up a little, which made for a welcome accompaniment.
With The Bodega Burrito you get to choose your filling and while Tim got chicken, I don't eat meat so had the mixed peppers and re-fried beans filling. Bodega has a really extensive vegetarian range, that nearly equalled the meaty dishes in number, and I was surprised to see that they even flagged the dishes that were suitable for vegans. The burritos were again delicious, but I think we talked on how they were maybe a little smaller than we would have liked. It's a good job we got the awesome sides included in The Bodega Burritos because we were pretty full afterwards. Too full to get desserts, though in hindsight I could've probably squeezed in a chocolate quesadilla or two.
With the restaurant getting busier still, the service didn't falter, as we were asked a couple of times if everything was okay with our meals before we picked up the bill. The total came to £26.30 and it was at this point that we realised Bodega's true potential as the ideal dating location. Bring a hot little babe to Bodega, and it's gonna be cool, relaxed, fun, scrumptious, and CHEAP. She won't even kick off about you not blowing megabucks on her because she'll be too buzzin' off the food. Then when you've satiated her, get this… Bodega has a club in its basement.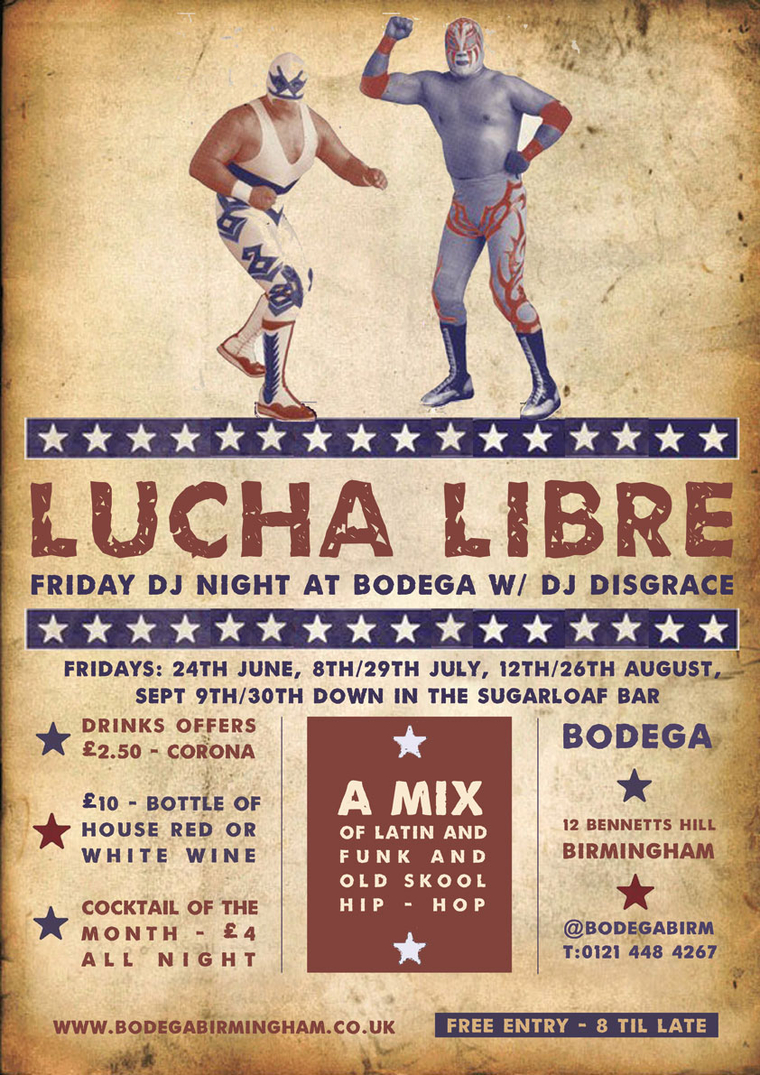 Tim and I went down into the Sugarloaf Bar with no idea of what to expect, but were pleasantly surprised to find more of the same in the vein of a cool Mexican Day of the Dead themed bar, drenched in atmosphere. A free entry club night called Lucha Libre saw the DJ playing a mix of Latin soul and funk records in a candlelit room full of people enjoying Bodega as much as us on MAD THURSDAY. We grabbed a couple of beers at the bar, and as Tim walked over to chirpse a little blonde English teacher and the Quilmes started to soak into my brain, I realised that Bodega is just one of the coolest restaurants I've ever been to.
With regular special offers, a takeaway menu, a cocktail masterclass, and a South American take on Sunday lunch, I just wished I lived a little bit closer to Bodega.
RATING: NEXT LEVEL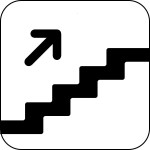 RATING KEY:
IN THE GUTTER 

CRAP

STANDARD 

BRAP 

NEXT LEVEL