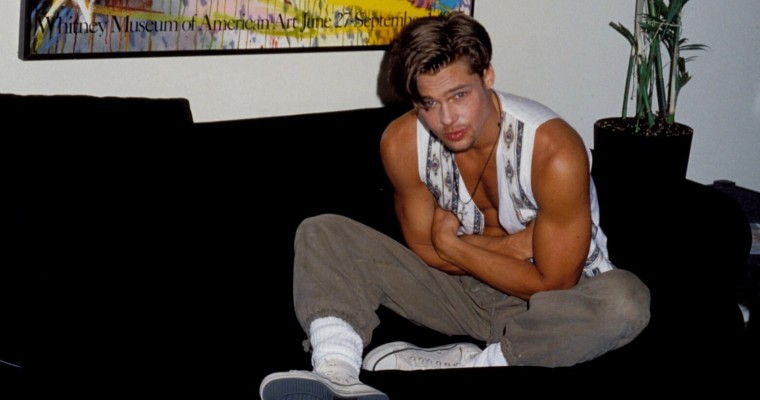 The world woke up this morning to the news that America's greatest ever actor (perhaps an overstatement) announced that he wants to have a stab at acting in a film as a Brummie character. Now, to those unfamiliar with the unrelenting, sea of grey that is Birmingham, this is a big deal. We have nothing. NOTHING. And I know what you're thinking, "Hey, c'mon, Preston or Worthing are the real places with nothing". Well yes, but the point is that the dwellers of those places understand this detail and have conceded it as a fact. The noble Brummie, however, has not.  It's supposed to be the second city, for God's sake, but its greatest achievement is the that there is a Chinese buffet in the city centre that only gives you a minimal spell of diarrhoea afterwards. Oh and of course, there is a shopping centre, the hapless Bull Ring. Its defining feature being that its interior is indistinguishable from every other shopping centre in the UK whilst its exterior looks unfinished. I hope you can see why this city needs a pick-me-up.
So, when I heard the news about Lord Pitt expressing an interest in playing a character from Birmingham, I got to work immediately on some ideas. I needed to find a native of the city that oozes star quality; someone that will be a shining beacon to counteract Birmingham's dreadful reputation; someone like me. However, being the selfless man I am, I thought it be better if I were to concentrate on other potential hopefuls. Here is my shortlist:
Britain's fattest man, Barry Austin
Everyone loves a winner and Barry Austin is that man. It's well known that Brad won't leave his family these days unless the script is compelling enough. Well what's more powerful then the amazing story of a man who consumes 29,000 calories a day whose peak weight at one time was an impressive 65 stone? The problem here is that I'm trying to figure out some kind of narrative structure but I'm getting nothing.  According to the Sunday Mercury he recently get engaged, where it took his (now) fiancé 48 hours to decide on his proposition (I wonder what he got up to during that time period). So, perhaps an awesome rom-com with Emma Stone playing his love interest could work well. Also, fat suits = $$$. I think we can all agree that the Big Momma's House franchise will be remembered for centuries.
UB40's Ali Campbell
Hollywood and its audience are a sucker for the rags to riches tale, aren't they? But seeing as the band recently filed for bankruptcy, how about taking it to the next level: a rags to riches and then back to rags and then, perhaps, back to riches story. It could be like The Wrestler but set in an overcast city in the Midlands. We know Brad has a penchant for the green stuff and he recently did a photoshoot where he sported dreadlocks, so I'm pretty sure he'd be able to slip into the lilted styling of the world's greatest reggae cover band. The film could culminate in them getting back to the top where they oversee a  plaque being put up at a local pub before playing the upstairs of the said drinking hole and ending with Brad Pitt raising a fist in the air and in a sweet freeze frame. Oscars please. But who would play Midlands Today's very own Nick Owen? Shia LeBeouf I suppose.
[yframe url='http://www.youtube.com/watch?v=bU9pnTns10o']
TV'S Cat Deeley
So you call yourself a method actor Brad? Well, why not try this one on for size. We know that the prosthetic advancements are greater than ever at the moment, with Joseph Gordon – Levitt recently putting shit on his face to look kinda like Bruce Willis, well why not try a leggy Brummie girl? All you'll need to add next is long hair, shaved legs and that 'dead behind the eyes' look that Deeley exhibits every time she has to ask a celebrity competing on a reality show how they feel their performance went.
Mike Skinner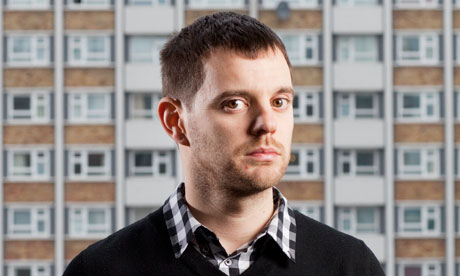 If there are two things I am sure of relating to Brad Pitt, it's that he completely nails British accents (see Snatch) and he has a keen interest in the UK's post-garage scene (he was once spotted at a DJ Luck & MC Neat gig in Bristol). So why not amalgamate those two bad boys together and star in a film based on the life of Birmingham's greatest poet? No, not Benjamin Zephaniah, the singer/songwriter of The Streets! It could trace back to his days from living in a lower-middle income family in a Birmingham suburb and lead all the way up to when he moved to London, forgot his roots (albeit his football team) and spouted lyrics in a stilted cockney accent. A real Cinderella story.
☛ More: Another one of Birmingham's most famous exports: The Birmingham Piss Troll 
☛ More: Usain Bolt Bigs Up Birmingham 
☛ More: Snoop Dogg Is A Birmingham City Fan
As you can see, my shortlist has been whittled down to the crème of Birmingham's celebrated elite. "Where's Ozzy Osbourne?", I hear you ask. Well, they've recently started production on a biopic of his life and God knows we don't need another. Anyway, those of you who too read The Sun's article regarding Brad Pitt's acting ambitions may wish to remind me, " He didn't just say he wanted to play a Brummie, he also articulated an interest in playing a scouser too". Well, screw Liverpool.  For a small city, they have loads of stuff – a footballing and musical legacy, to name a couple.  What have we got? Mid-table mediocrity and Jamelia. Wait, I take that back, I quite like Jamelia. She has kids you know, as BBC 3 insists on reminding us every hour of its broadcast schedule. But  really, more important than anything, is the fact that Brad Pitt made this statement in a very blasé, off-the-cuff manner and was probably just making small-talk with a UK publication. So really, I've wasted my time and yours. See ya.