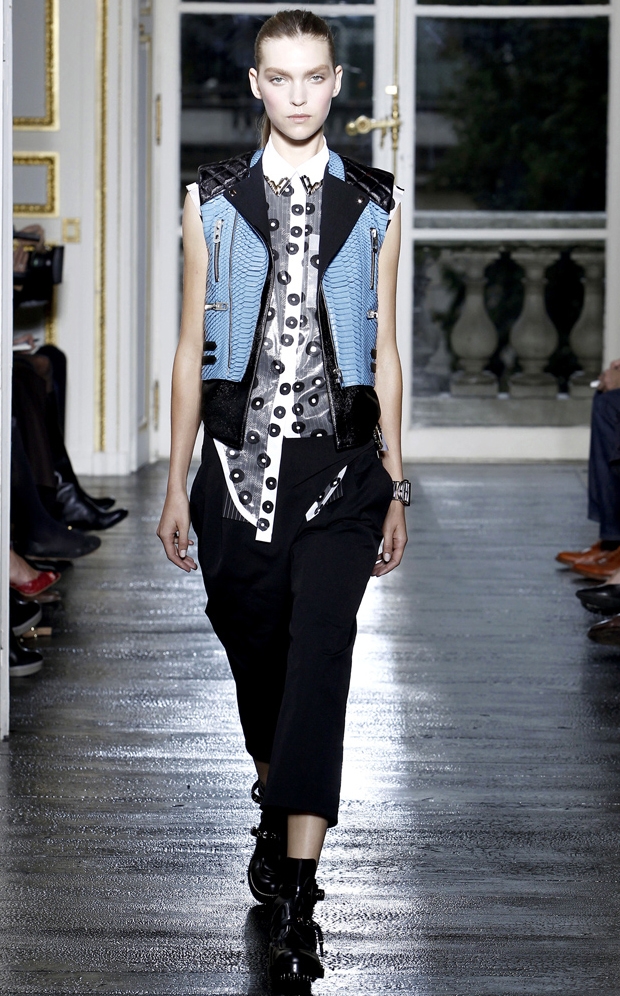 Androgyny is a trend which has been an inspiration to many luxury fashion designers for Spring/Summer 2011. For all those unsure of the meaning of the term, a combination of masculine and feminine characteristics, aka, women dressed in masculine looking attire. For example, Coco Chanel was the first to wear and modify, which back then was seen as "menswear". However over centuries of constant adaptation of fashion, the rules of what men and women should wear have become a thing of the past!
This season, designers such as the luxury Spanish brand Balenciaga, have adapted the trend brilliantly, clashing masculine and feminine, real and faux, old and new! Designer Nicolas Ghesquiere for Balenciaga has transformed the fashion house's heritage into a plasticised graphic wonderland, combined with cocoon shaped coats, rigid vests and mini skirts. Ghesquiere curved some silhouettes, with intricately-cut simplicity, combined with hard-edges, such as punched out collars and belts.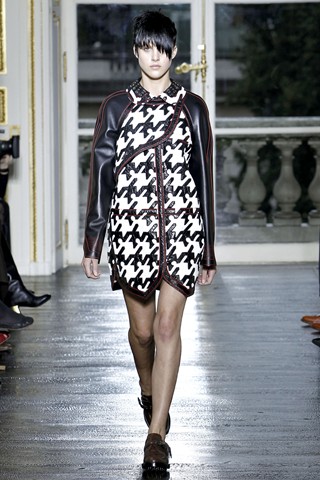 Femininity was introduced with one-shoulder dresses, embellished with sequins however, the main boyish mood prevailed throughout the collection. This was apparent, especially the black suit-like trousers, teamed up with long tailed, printed patchwork shirts with white inserts, giving a sort of armoured look.
So to keep in with the androgynistic trend this season, here is an outfit ideas that may get you fashionistas thinking!
White fitted shirt £29.50 Marks & Spencers: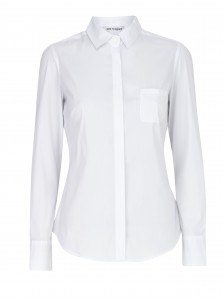 Cotton turned-up chinos £25 Next:

Brown stacked belt £32 Topshop: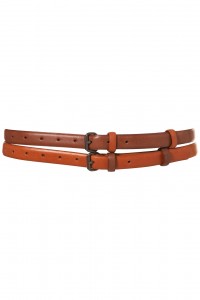 Riggin loafers £52 Office teamed with Olive turn back ankle socks £4.50 Topshop:
Mini pocket satchel £7 Primark: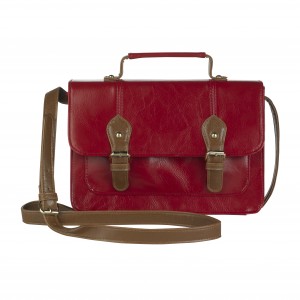 …… and to top it off, this fab brown batwing boyfriend cardigan £39 Miss Selfridge: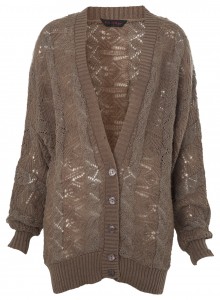 You could even be more boyish and add at tie, or bow-tie if you wish….
And stay posted for the next fashion installment on Sick Chirpse coming soon!