In a move that makes much more business sense than the girl who sucked 24 cocks for one drink in Magaluf, French-Canadian porn star Zoe Zebra plans to star in 'Boule-a-thon', an event at a Quebec nightclub where she is scheduled to have sex with 25 men, or be on the receiving end of "25 ejaculations" in one night, as the Facebook page puts it.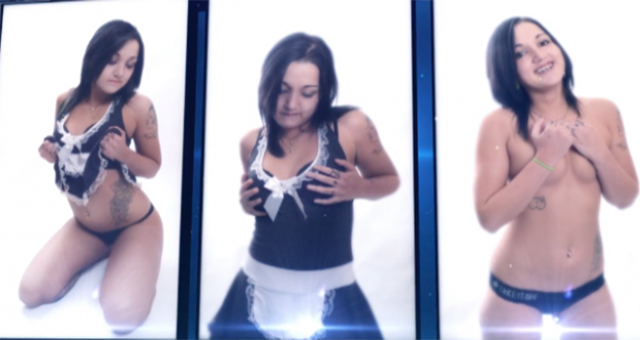 The show will be taped and then broadcast online, after which 22-year-old Zebra says she'll use her earnings to pay for the boob job she has always wanted. I seem to remember one or two women who actually just used Kickstarter or other fund-raising websites online and didn't even have to lift a finger, let alone be the recipient of 25 ejaculations, to get their breast surgery paid for. But hey, Zoe isn't like those girls.
I'm going to do it. I've made my decision and if I cancel, they will sue me (adult film company AD4X). When I have an idea in my head, I don't think of anything else.
The men will be picked from the crowd at random, so if you're in the area and fancy being a part of porn/breast augmentation history, just show up I guess. Only question is where in the 25-man train do you come in? The way I understand it these 25 dudes will be taking turns rather than going at Zoe all at the same time; surely you don't want to be number 25? I'm not even sure you want to be anything past number 2. And how long will each individual session last anyway? Is there a time limit?
I don't even think we want to find out.