The photograph of a piece of bacon with the nipple still attached has gone viral after a woman named Mandy Pella uploaded her discovery on Facebook.
Images VIA
She supplemented the picture with the caption:
I was going to make BLTs for dinner until I realised my bacon still had a nipple on it.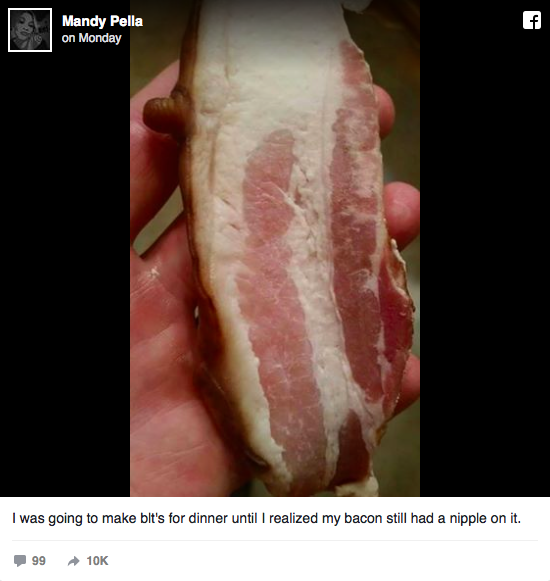 Grimy as fuck. The image has since been shared more than 10,000 times and has received a plethora of comments on Reddit, with some users vowing to never eat meat again. I don't blame them.
Thing is, it's so easy to forget what you're eating as meat is so packaged and process that we often don't think of it as a dead animal. Then something like a bacon nipple comes along and the whole world is completely grossed out. Won't last though – no one can resist delicious bacon.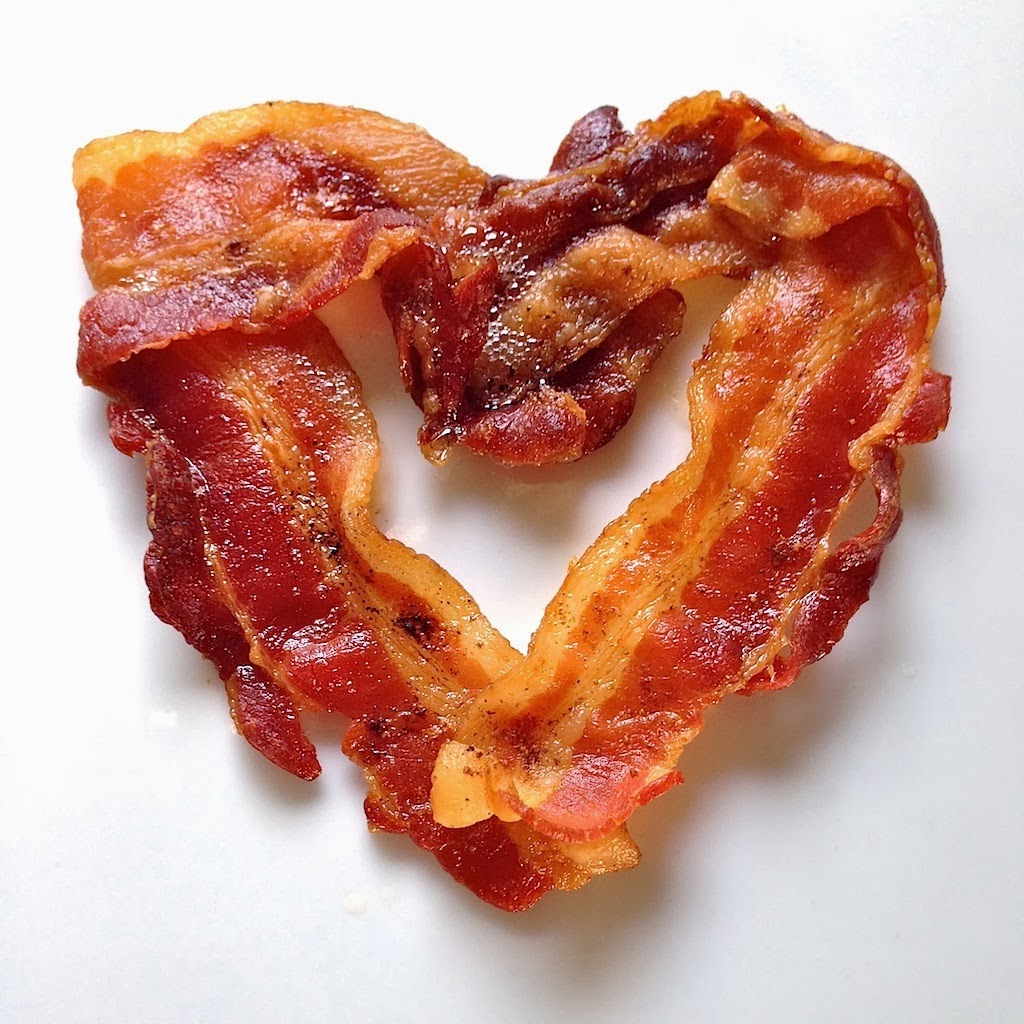 I wonder what the bacon critic would have to say about nipplegate?