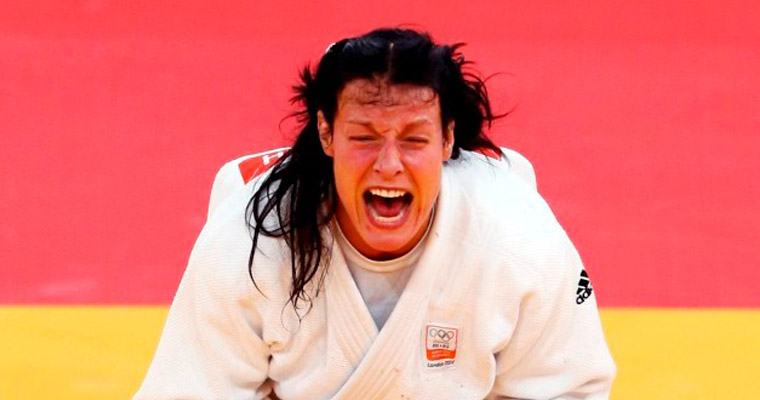 In 50 years time hundreds of thousands of people will say that they witnessed Usain Bolt become a legend as he defended his Olympic title and quashed all doubts that he was no longer the fastest man on the planet, but only a handful of lucky people will be able to say that they witnessed true justice being done last night.
Allow me to set the scene…the crowd are ordered into silence as the nine fastest men on the planet (and Asafa Powell) get set for the race of their lives when suddenly a desperate criminal and possible political activist takes the opportunity to launch a missile right at the sprinters as they are told to set.  Enter the true hero of our story…a swift hadouken to the back of the criminal ends his perrilous reign of terror.  But who is the super hero?  Sarge? No. Rosemary, the telephone operator? No. Penry, the mild mannered janitor? Could be! Or is it Edith "Bosh" Bosch – the Dutch Judo Champ?
[yframe url='[yframe url='http://www.youtube.com/watch?v=geYszCBkRBM']'
Bosh is known throughout the Judo world for having a terrible aversion to any kind of wrong doing, especially when it comes to people not recycling correctly. Nothing grinds the Judo Bronze Medalist's gears more than people missing the bottle bin, which led her into a fury of rage at the poor unsuspecting would-be terrorist.
Dutch Judo Champ and apparent mental case, Edith "Bosh" Bosch, took the law into her own hands and like her hero Hong Kong Phooey she demonstrated her own special brand of martial law.
The 32 year-old wanted it to be known that she may not have won the Gold Medal for Judo but that she should probably have received some kind of praise for arguably her best performance of the Olympics.  She took to her own Twitter to say:
""A drunken spectator threw a bottle onto the track! I HAVE BEATEN HIM… unbelievable." @edithbosch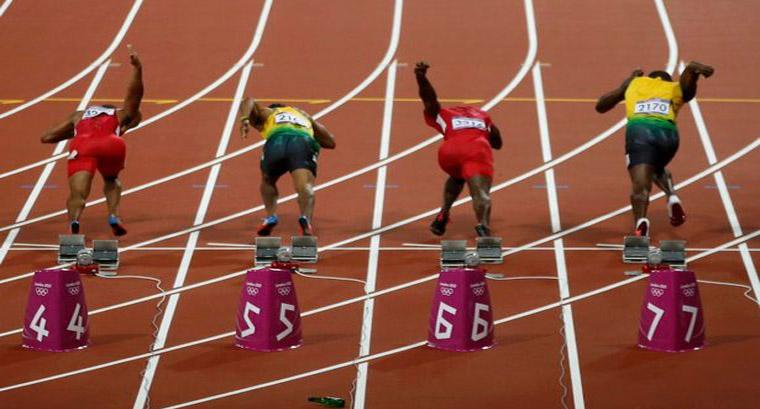 Lord Olympic Douche Bag Coe said: "I'm not suggesting vigilantism but it was actually poetic justice that they happened to be sitting next to a judo player. Throwing a bottle on to the field of play is unacceptable.  I just cannot believe she didn't take home the Gold if she can hit like that, I've hit some women in my time but by no means could I do that much damage (sic)."
Bolt, who retained his sprint title in an Olympic record time of 9.64 seconds (narrowly missing out on smashing his own world record) had this to say:
"I just heard about it, I didn't actually see it," he jokingly added. "I don't promote violence so I'm sorry to hear that."
In the picture above a man is clearly seen to waive the white flag of surrender after Bosch fires out a couple of man-flavoured farts. Bosh.
Rumour has it that she is looking to release a remake of the old Hong Kong Phooey intro and SickChirpse have been blessed with a sample of the new lyrics. Enjoy:
"Hong Kong Bosher, number one super gal!
Hong Kong Bosher, quicker than Asafa Powell.
She's got style, loves to recycle, and a bod that just won't stop.
When the going gets rough, she's super tough, with a Hong Kong Bosher chop. Yaaah!
Chik chong, chiki chong, chiki chakka, chik chong.
Chika bak chak chakkin' and a bow wow wow."