For ten years now Boomtown Fair has been a staple of the summer festival scene and that shows no signs of stopping this year as it's scheduled to be its biggest and best edition so far.
Images VIA
Chapter 10: The Machine Cannot Be Stopped is running from August 9th-12th in the usual location of the Matterley Estate near Winchester and promises to be the usual combination of diverse live music and insane stage set ups and environments. New for this year are two new districts named Dissorder Alley – Foot stomping ska, punk and metal – live music to make your spine shake and your ears ache – and Metropolis – glowing adverts and billboards line the technicolour streets of the newly established district playing techno, house and disco – along with all your old favourites like Cooper County, The Lion's Den and Sector 6.
The lineup is the biggest and most eclectic yet with highlight including Limp Bizkit, Die Antwoord, Gorillaz, Billy Bragg, Beans On Toast, Shy Fx, Jimmy Cliff, DJ Q. Ed Rush, EAts Everything, Enter Shikari, Fishbone, Sleaford Mods, Goldie, LTJ Bukem, Maribou State, Plump DJs, Romare, Soulfy and The Selecter with many, many more acts across about 25 different stages. You know there's going to be a whole bunch of people you want to see and probably a whole bunch of people you're going to miss too because you're so off your face. That's just the way these things seem to go.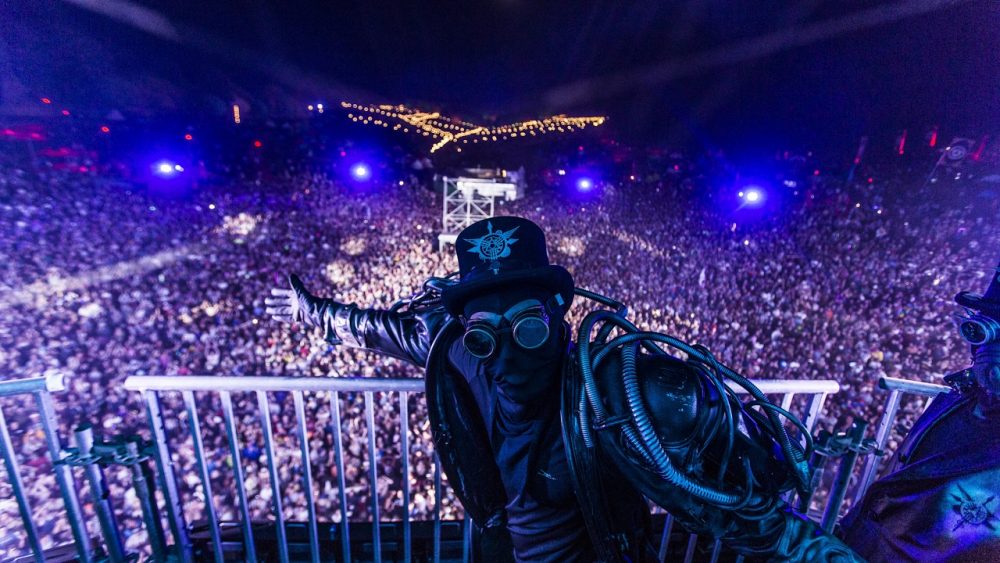 Boomtown actually managed to sell out of their initial allocation of 60,000 tickets pretty quickly after they went on sale, but they are offering a few resale tickets at the moment with coach travel as well as tickets to the exclusive Boomtown Springs section of the festival. Boomtown Springs is a new theatrical immersive camping experience that offers you access to all sections of Boomtown as well as the following perks:
Free early Wednesday entry
The brand new immersive theatrical experience
£100 worth of drinks per Springs resident at the secret bars hidden inside the festival
The Boomtown Springs 'mansion' and 'pool' parties
Dedicated entrance lane into the city
Access to site wide flushing toilets
Free posh shower facilities
Spacious campground
Prime central festival location
Free phone charging
Exclusive food outlets
Obviously that's quite a bit of extra stuff so it's a bit more than the price of your regular ticket but I reckon it'll definitely be worth it.
It's also important to highlight the Respect Campaign that the festival is running this year to promote a safe environment throughout it. The three main pillars of this are to Respect Yourself, Respect Each Other and Respect The City – here's the blurb about each one of those: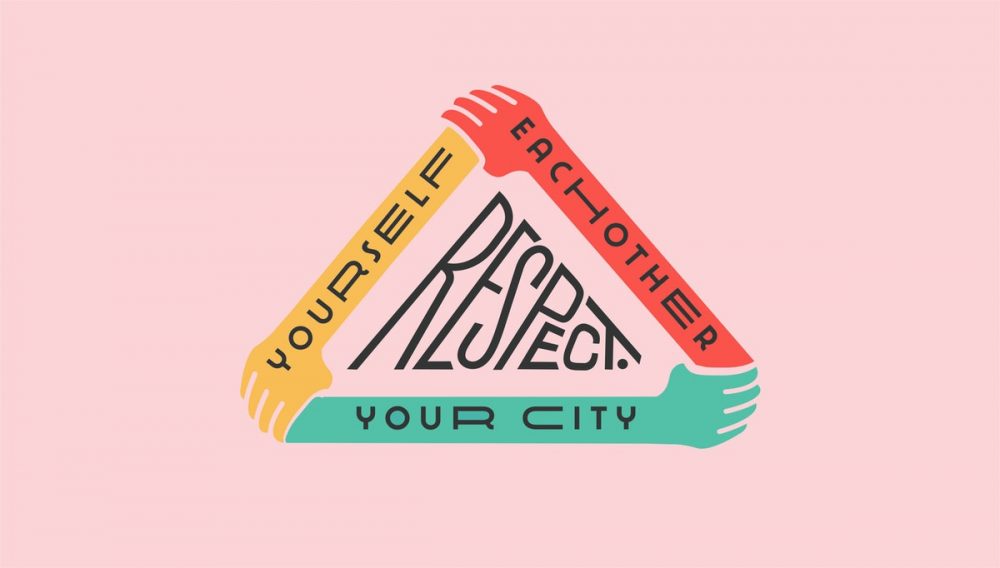 RESPECT YOURSELF:

Boomtown is more of a marathon than a sprint… Pace yourself, know yourself and look after yourself. To help with this we have a huge amount of provisions to support everyone in attendance. Please familiarise yourself with all the facilities on site by reading the Essential Guide.

A small sample of these includes: roaming welfare teams in the campsites, 24 hour Campsite Hubs, free water points across the festival, a FREE text number to report anything directly to our the festival team.

Although drugs are strictly prohibited in the festival and just as illegal at Boomtown as they are anywhere else in the UK, and despite doing everything we can to keep drugs out of the event,we acknowledge some may still get in, and we will again be providing, for free, drug testing and harm reduction services to safeguard those within the festival.

We will also have Chill Welfare providing a range of support services and advice from two on-site welfare centres and  two fully equipped onsite medical centres. Please familiarise yourself with our Drugs Policy before coming to the festival.

RESPECT EACH OTHER:

We all have a part to play to make the festival as welcoming as it can be and we have been working hard across all departments of BTHQ, as well as with external organisations, to raise valuable awareness both internally and publicly to promote keys values that we as a team, and a festival, are committed to:

Promoting safety and consent with Safe Gigs for Women
Being a safe space for all beings, no matter what sexuality, gender, race, background or culture and working with various LGBTQ collectives – Red Rash Inn / Little Gay Brother
Ensuring Boomtown is open for all to enjoy by working with Accessibility organisations including; Attitude is Everything and DeafZone – see full accessibility facilities here.
All traders have been requested not to sell Native American headdresses, rasta caps, afro wigs or any culturally inappropriate dress up aids that may offend.
We've reassessed the themes for some of our districts.

Please be aware of the impact that your words or actions can have on other people; something you may feel is totally acceptable, isn't necessarily the case for everyone.

If you see someone looking unwell, upset or just a bit lost, go say hi, check in on how they are and see if there is anything you can do to help them.

If you experience something within the City that makes you feel uncomfortable, or suspicious, please let one of our staff know, report it to one of the info points, your campsite hub, security, welfare or any Boomtown representative and they will be able to point you in the right direction to get the support required.

RESPECT YOUR CITY:

You'll have hopefully seen our brand new Sustainability policy, where we are doing a lot to ensure the city is as beautiful throughout the festival as we can this year but it will be very much a two way street and we need you to help us too! Only bring with you what you need, make sure everything you do bring you take home with you, refill your own water bottle at the multitude water points onsite and generally please look after the city, like you would your own home.

Please don't tag anything in the city, it's unbeliveably wasteful in every way, really heartbreaking for the people who created the artwork, or have to clean the tent or repaint the sets and very expensive to restore.

Please respect the city and all the work that has gone into creating it.
Sounds like the perfect environment to have a wild time. If you want to get tickets, then just click here. See you there.