Ok so everyone knows that the Eurovision is a joke and is only really worth turning in for to listen to Terry Wogan's deadpan take on the ridiculous Norwegian rap act, but it seems like this year the British Isles are trying to take it a bit more seriously. Or more ridiculously. I guess it just depends how you look at it really.
httpv://www.youtube.com/watch?v=Eu5kgSeZHfw
That's right, after coming last in both 2010 and 2009 and scoring 'nil points' in 2003 with Jemini's awful entry Cry Baby (see above for a live performance at the Euros 2003 that is definitely in tune), the UK has decided enough is enough and have twisted the arm of mid noughties hottest boy band EVER (until One Direction/JLS/whoever) BLUE to step up to the plate and bring us back the crown that we have blithely ignored since Katrina and the Waves nabbed it for us back in 1997.
Understandably elated to be involved with such an occasion, one of the guys from Blue said: "I've always wanted to represent my country, so this is a truly exciting experience for Blue.' So essentially he's always wanted to be involved in the Eurovision song contest as I don't think there's another competition that you can enter internationally for singing, unless this guy has some other notable talent he can use to compete internationally?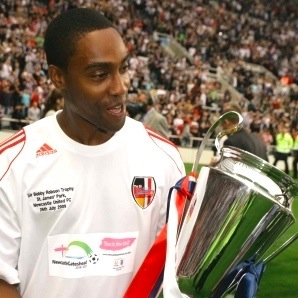 WELL, actually a quick Google search tells me that Simon Webbe was actually a pretty decent football player but he had to quit after a career ending injury, although he did manage to play as a striker on Sky One's The Match (where celebrities faced ex footballers in a football match – a rather podgy Ally McCoist got the winner in a tight game and celebrated like Scotland had actually qualified for an international competition). I guess in terms of international competition the Eurovision is comparable to the World Cup so it looks like Simon's dreams have come true!
However, not everyone is happy with their decision as their former manager Daniel Glatman has crawled out of the woodwork to give his opinion, claiming that Blue are suffering from 'reckless insanity' for competing in the Eurovision! He continues: 'They will have to win. Anything less and their reputation would be in tatters. It is the equivalent of Lewis Hamilton entering a go-kart race – he will be the strong favourite but there is also the possibility he could lose. So why risk it?'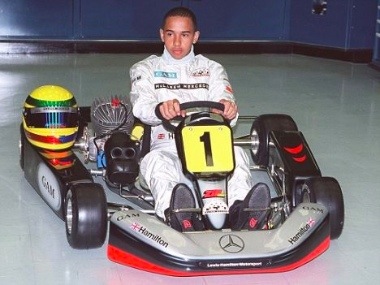 This comment leads to a couple of questions – Will their reputation really be in tatters if they don't win the Eurovision? Would Lewis Hamilton be the favourite to win a go-kart race? How can one news article compare the Eurovision with F1 and International Football? More importantly the answer to Glatman's question is fairly obvious and everyone knows it: because Blue are winners, whilst you Daniel Glatman are starting a record label with Guy Ritchie to put out the house band that plays at his pub.
There are also those who are outraged that Blue have bee picked to represent the country in the competition without the aid of a public vote. This is the first time in the competition's 56 years that this has been the case, but in fairness coming last two years in a row is probably a good enough reason for the people in charge to decide that the public don't know what they're doing. And what would even be the point of letting the public decide? Would anyone really stand a chance coming up against Blue? Hopefully this outrage will turn into joy and perhaps a street party following Blue's inevitable triumph in the competition. We can but hope.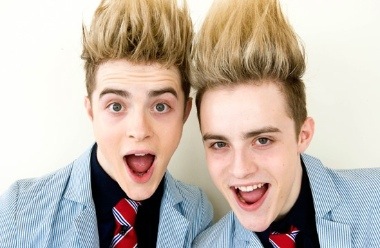 Not to be outdone though, Ireland are looking at getting in everyone favourite comedy brothers Jedward in to represent them in the competition. This is shaping up to be the biggest Eurovision yet! Unfortunately Ireland weren't able to rig the vote like the UK, and Jedward will still have to compete with a couple of other people like Don Mescall and the Vard sisters (who?) before they are officially involved. It seems all too inevitable that these clowns will be turning up though as I don't think anyone epitomises the stupidity of Eurovision more than them. Can't wait for the showdown.
The Eurovision song contest takes place on May 14th, only Graham Norton is presenting it now and not Terry Wogan, which is disappointing for everyone involved. Except maybe Jedward.