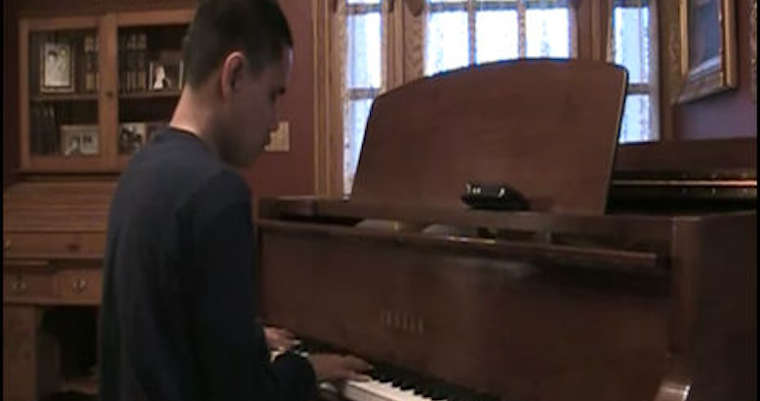 I scoped this on Reddit earlier today and it's pretty incredible. Basically, it's exactly what the title says but here's the statement from the guy who filmed it on YouTube which explains how it came about:
"This is a video I shot with no editing. Kuha'o has been playing the piano for about 3 years and has been blind since infancy. He is only 15 years old and can play most songs after hearing it just one time on the piano. I wanted to see what it would sound like if he were to play a dubstep song and it turned out phenomenal! I am such a fan of this kid! He is such a good hearted person and grateful for what he has. His good attitude is contagious and watching him play the piano and organ live is one of the most incredible things i have ever seen. Here's to you Kuha'o! I'M A FAN!!
It's pretty insane he's only been playing for three years and can pull something like this off. I guess he has some Daredevil kind of senses or something. If he can learn a dubstep song that quickly after listening to it too it's probably not long before we have a new rival to Jayou and Skrillex for the dubstep crown. Oh and if anyone was blown away by the dubstep song that the kid got played, it was Cracks by Freestylers.
Check out the video below:
[yframe url='http://www.youtube.com/watch?v=GBfEHF_7vxg']