If you're from Manchester and love to skate, then you'll already know about the Black Sheep team. For the rest of you, here's the lowdown on the North's premier skate culture authority:
History
Since opening Central Skate Park in Manchester, Black Sheep have naturally progressed to opening their first skate shop. At a time when Manchester was crying out for an indoor facility – considering how wet it gets around here – opening the store and supporting the Manchester skateboard scene felt like the progressive thing to do to take the scene into the future.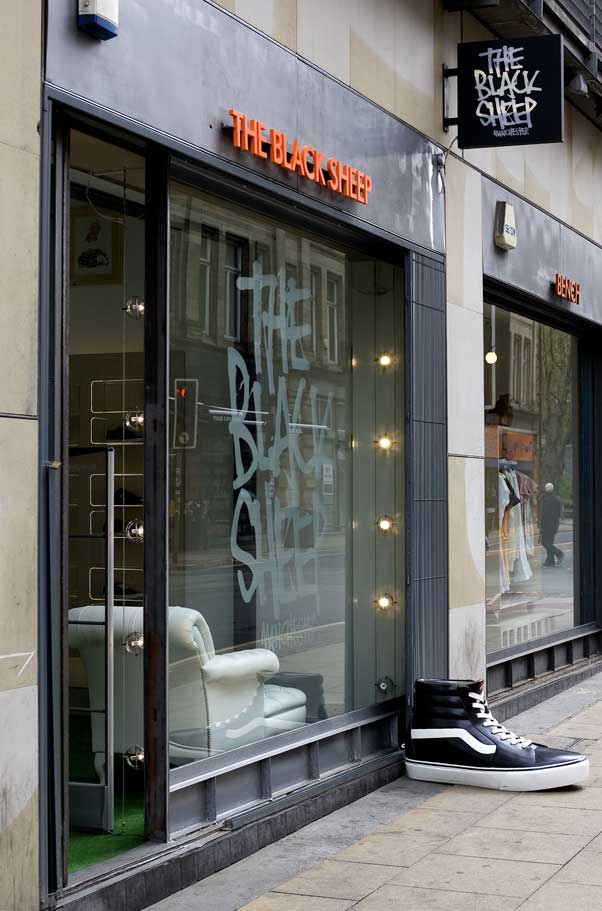 Hectic
Last year was mega busy but suitably fruitful for the Black Sheep team. They had a blast opening their new Manchester, Northern Quarter store with the legend that is Big Daddy Kane. Another highlight of the last year came when the Black Sheep team won the European Vans Shop Riot finals.
Brands
Head over to the Black Sheep Store website for the full brand list but put simply these guys are stocking all good skateboard brands worth their salt. There are a few staff picks obviously, like the New Balance Numeric that's just come in, the Slave decks that are always on point graphic wise and all the popular brands of the moment like Hug, Nike sb, Grizzly x Diamond, Cliché, etc.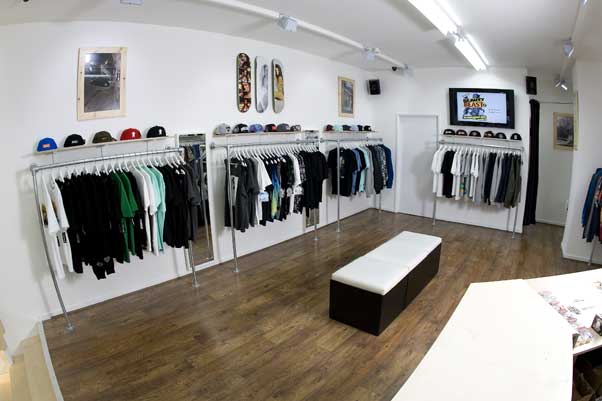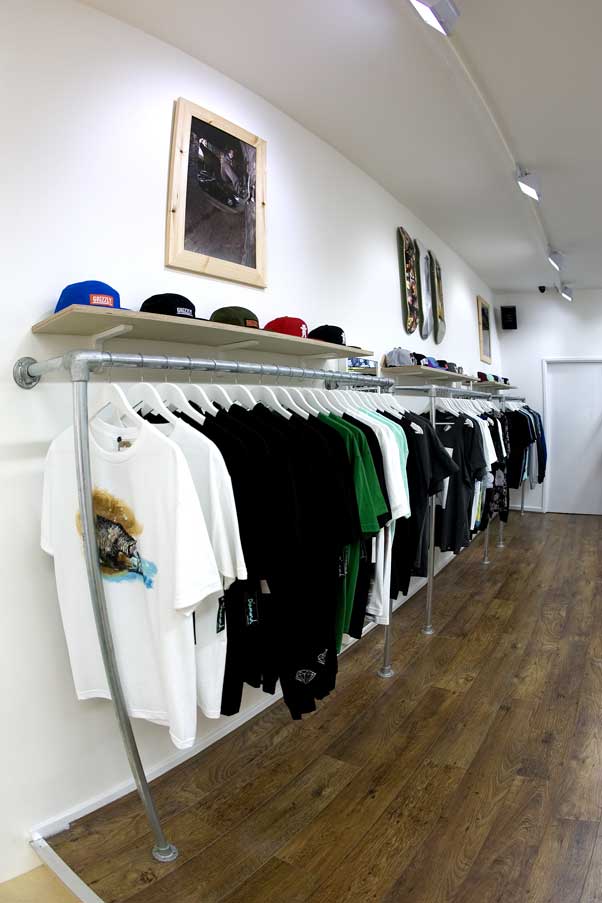 Skate Team
Black Sheep are proud to be Manchester's only skater owned store and always hyped to be surrounded by their team riders. It's a mutually beneficial and purely positive relationship that keeps the Manchester skate scene alive and moving forward.
Who's In The Team?
Long standing veterans such as Nick Stansfield, Eddie Belvedere, Rob Smith, Ollie Tyreman and Chris Barrett. They also feature up-and-coming riders like Jack Potts, Josh Bentley and Ben Rowles. Also Czech import Jirka Bulin, Alistair Bee'z and the most recent additions to the crew, Rickk Fields and Lewis Threadgold. Always good times when they're all lurking around the skate park with free rein to try pretty much anything they want.
Manchester Skate Scene
The skate park life has its ups and downs as with anything but Black Sheep has been around long enough to build a much appreciated loyal customer base and to promote the idea that skating should be accessible to all – it's how it's always been and always will be. It's cool seeing the kids from around Manchester and beyond skate with the Black Sheep crew but there's certainly no airs and graces with any of them – just always a good vibe.
Social Media
Follow the Black Sheep team on Instagram, Facebook and Twitter – competitions and giveaways going down often.