Blac Chyna and Rob Kardashian are known to have a completely rocky relationship that sees them break up and get back together all the time with a fairly rapid turnaround on the whole situation. That just seems to be their thing for whatever reason.
Featured Image VIA
Still, despite the fact that Chyna only gave birth to Kardashian's daughter Dream a couple of weeks ago, it seems like she's finally had enough of his crap and has decided to leave him for good just before Christmas. Chyna also kept true to her personal brand and decided to post the reasons why she was taking this drastic action on her Instagram account, although the post was later deleted. Here's a screenshot of it though: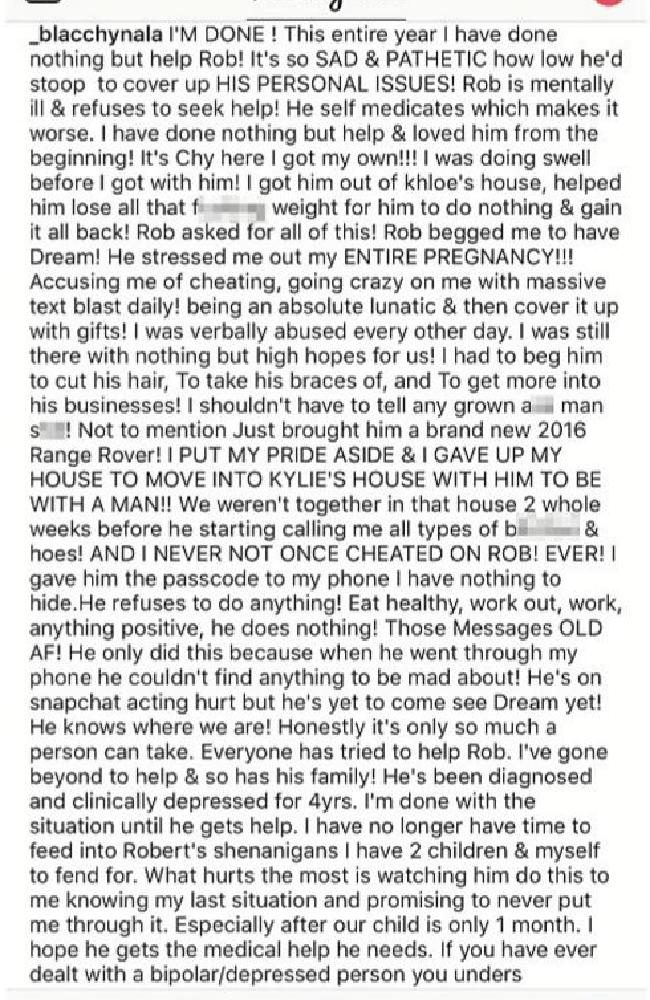 Ouch. That doesn't really say anything specific about why she left him, but it seems like there were a hell of a lot of reasons and Rob was just an absolute asshole who doesn't care about anyone but himself. I can believe that.
Of course, there's also the possibility that they might just be doing this for ratings on their TV show, but Rob seems particularly anxious to dispel any rumours regarding that in his reply posts to Chyna, which have also since been deleted. He also seems particularly upset that she stole some BBQ sauce and Eggos when she left his house which seems like a weird thing to focus on considering the mother of his child has just left him a couple of weeks after their kid was born.
FYI the following is a quote from another Instagram post that I unfortunately can't find the screenshot to:
I thought this was going to be the best year of my life, had a beautiful baby Dream and haven't spent Christmas with family in years and I just can't believe she really hurt me this way.

She knows how to hurt me and I loved her so hard like I'm supposed to. Like any man is supposed to love their Wife. Chyna knew exactly what she was doing to get me. I can't believe she did this to me. And this isn't for some ratings this is my real life so please understand I'm just being open right now. Cuz if it was for ratings I wouldn't explain all this here.

And with Chyna's messages and her leaving with everything and the baby I am broken. I go 1000 percent for my girl. I am so confused how a man who gives and loves everything about a woman is the one left alone. I'm sorry for being so open once again, this is killing me.

Sorry to be so open but I'm not feeling so good after seeing @blacchyna messages about me and what her plans were. I have never been this heartbroken in my life. I don't mind being so open or if anyone thinks I'm being weak but I don't play when it comes to Family and Chyna was my Family and thought we were getting married.

I treated her as a Queen. My baby girl is 1 month old and Chyna took her and left this beautiful home that I just bought for us. Right before Christmas. Someone I have given my all too. I Loved every inch of that woman and loved everything that came with her. I truly loved Angela. I gave everything I owned for her.

Didn't know I was just part of her plan. I really believed she was in love with me the way that I was with her and I am so hurt and never felt this before. It's different when you have a kid with someone. And after reading Chyna's messages to her best friend she was going to drop me after a year. She didn't even make it to that. I am so broken. This is a woman I fought my entire family for. I was in love with this woman to the fullest and I was none of that to her.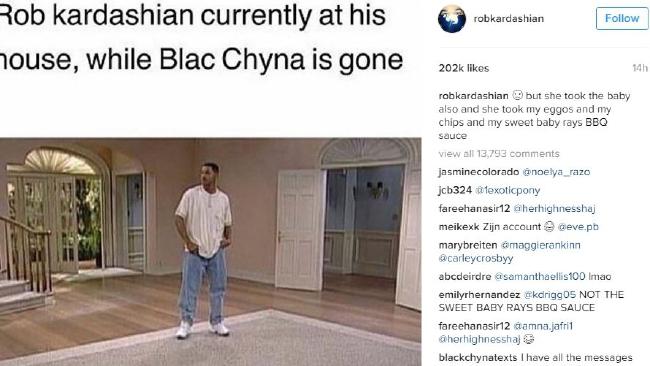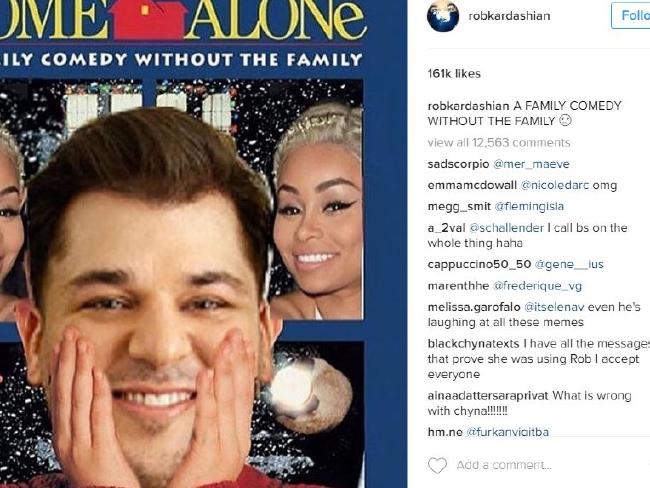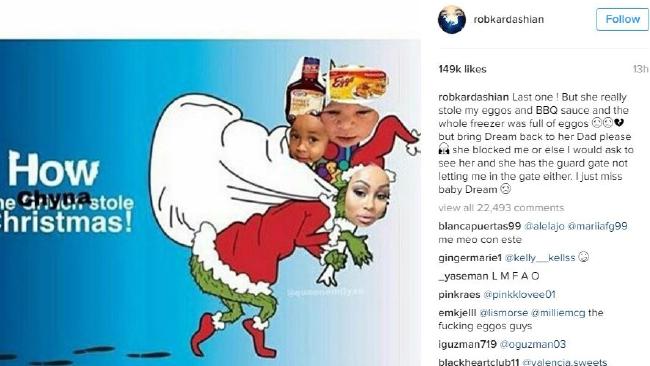 Great Photoshop skills there buddy. I'm not really sure what to make of all of this because I can't even believe if it's true knowing these two. Crucially, there was a special last night on E! in America about the birth of Dream and their TV show just got renewed for a second season, so all this drama is likely just to get people to tune into both of those. Call us cyncial, but it seems like it's pretty certain that this was just a ruse to drum up interest in the couple and their show given the timing of it. Typical Kardashian behaviour.
Maybe all this has got something to do with The Game saying that he slept with Blac Chyna, Khloe Kardashian AND Kim Kardashian. Stone cold player.